Overview
As statewide chair of Reminger's Estates and Trusts Practice Group, you can expect an incredibly broad working knowledge of the areas of law that touch upon the disputes he routinely handles, coupled with a rare ability to quickly capture the factual essence of your claim. Adam has served as lead trial attorney in hundreds of successfully pursued/defended estate and trust disputes. He has tried many high stakes cases to verdict: will and trust contests, executor and trustee removal actions, interpretation of wills and trusts and ambiguities, accountings, breaches of fiduciary duty, and claims seeking to void gifts and beneficiary designations. Many of the cases he has handled are often cited in the courts throughout Ohio.
Adam is active in academia. He has taught the wills, trusts, and estate class at Cleveland State University College of Law and has been invited to lecture to many prestigious organizations, including the Ohio Association of Probate Judges, the American Academy of Forensic Psychiatrists and the Law, the American Academy of Trust and Estate Counsel, the Association of Certified Fraud Examiners and many bar associations. He believes successful advocacy requires skills such as fact development through deposition and story telling though cross examination as well as the ability to educate clients, parties, and the court about the nature of the claim and supporting law.
Representative Experience
The breadth of Adam's experience in matters related to the "World of Probate and Estates" is well known throughout the legal community. Over the approximate 20 years of almost exclusively handling probate, trust, estate, and guardianship type disputes, he has literally pursued and defended hundreds of cases and problems falling within his niche. His track record and client testimonials are demonstrative of his recognized skills in discovery, analysis, writing, and trial.
Honors & Recognitions
Rated AV® Preeminent™: Very Highly Rated in Both Legal Ability and Ethical Standards by Martindale Hubbell Peer Review

Listed in Best Lawyers in America for Elder Law and Litigation - Trusts and Estates, since 2009

Selected as Best Lawyers Lawyer of the Year 2015, 2018 – Litigation – Trusts and Estates – Cleveland

Selected as Best Lawyers Lawyer of the Year 2019, 2021 – Elder Law – Cleveland
Recognized as a Rising Star and as a Super Lawyer by Ohio Super Lawyers Magazine, including special recognition as Top 50 Cleveland and Top 100 Ohio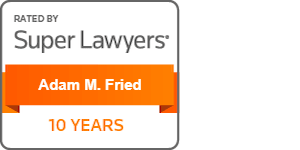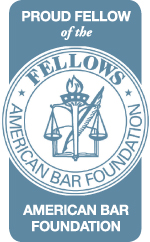 Community & Professional
Fellow, American College of Trust and Estate Counsel
Fellow, American Bar Foundation
Fellow, Cleveland Metropolitan Bar Foundation
Past President, William K. Thomas, American Inns of Court
Past Chair, the C3A (FKA the Consortium Against Adult Abuse)
Trustee, Heights Schools Foundation
Member, Probate Trust and Estate Section Council, Ohio State Bar Association
American Bar Association
Results
For a more complete list of trial results, please contact attorney.
Jan 17, 2023

,

Motion to Dismiss Granted

Hamilton County Probate Court

Defended an attorney and Trustee of an irrevocable trust against allegations of failure to properly file income tax returns, failure to diversify investments of the Trust, and other allegations of breach of fiduciary duty. Motion to dismiss was granted due to the terms of the trust which opted out of the duty to diversify and also exonerated the trustee for any conduct that did not rise to the level of willful misconduct.

Jan 10, 2023

,

Motion for Judgment on the Pleadings Granted

Portage County, Ohio Probate Court

Defended an action filed in the Portage County Probate Court by a Trustee of a Trust seeking a right to a determination that certain amendments to a California Trust were invalid. Motion for judgment on the pleadings, citing Lack of Subject Matter Jurisdiction and a statute of limitations defense under California Law, was granted and the action was dismissed.

Nov 17, 2022

,

Judgment Affirmed

8th Appellate Dist

Judgment affirmed in undue influence case.

Aug 3, 2022

,

Summary Judgment Granted

Cuyahoga County Court of Common Pleas

Summary judgment granted in favor of large financial institution/trust company and portfolio manager in a securities/trust dispute.

Cuyahoga County Probate Court

Successfully represented client in will contest case, obtaining a 7-1 jury verdict after four days of trial and thirty months of litigation.

Darren DeHaven, et. al. v. Kristi Miller, et. al. 

Sep 9, 2021

,

Unanimous Jury Verdict

Portage County, Ohio Probate Court

After Michael Posey's death in Ohio in 2019, group of his nieces and nephews challenged the validity of his last will and testament that was executed in Maryland in 2004. Reminger represented numerous beneficiaries under the will and defended against Plaintiffs' claims of permanent insanity, lack of testamentary capacity, and undue influence. As a result of trial and the unanimous jury verdict, the will was upheld as valid and Michael Posey's last wishes will be honored.

Jun 12, 2020

,

Motion for Directed Verdict

8th Appellate Dist

Represented an individual Defendant in defense of a will contest. The case was originally dismissed on a motion for summary judgment, then remanded for trial. At the conclusion of Plaintiffs' case in chief to the Jury, we along with the other defense team members, successfully won a motion for directed. This appeal addressed significant evidentiary issues and, in the process, affirmed the trial court.

Montgomery County-Probate Court

Obtained breach of fiduciary duty verdict against estate executor for failing in her duty to diversify the estate's assets and prudently invest the same that resulted in fiduciary's removal.

Feb 2019

,

Directed Verdict

Cuyahoga - Probate

Obtained directed verdict against two children who had been disinherited from their mother's estate and trust after 4 days of jury trial in a high value/high stakes will and trust contest.

Feb 14, 2017

,

Summary Judgment Affirmed

10th Appellate Dist

Amy Greenberg et al. v. Sherri Heyman-Silbiger, exec., et al.

Defense of $1M breach of contract claim levied against estate and trust by former business associate.

Jan 9, 2014

,

Judgment Affirmed

8th Appellate Dist

Barbara Rheinhold v. Edward Reichek, et al.

Plaintiff appealed adverse trial court judgment in claim of financial institution liability for mismanagement of funds

8th Appellate Dist

Allison L. Farmer, et al. v. Renee S. Berry, et al.

Defendant-Appellant appealed trial courts granting of summary judgment in legal professional liability case

Sep 27, 2012

,

Judgment Affirmed

8th Appellate Dist

J. Tomazic v. A. Rapoport, Trustee, et al.

Defendant appealed adverse trial court judgment in probate litigation and removal of trustee

Aug 1, 2011

,

Plaintiff Verdict

Cuyahoga

Defense of probate ownership claim

Oct 21, 2010

,

Judgment Affirmed For Appellee

8th Appellate Dist

In Re: Estate of Baltic

Plaintiff appealed trial court's grant of summary judgment to charitable organization in a probate administration case.

Sep 9, 2010

,

Judgment Affirmed

8th Appellate Dist

Rosalind Franklin v. Emily Franklin, et al.

Plaintiff appealed trial court judgment refusing her application for trusteeship and removal of present trustees.

NY, NY

Arbitration prosecution of probate and trust litigation claim.

Jun 10, 2009

,

Plaintiff Verdict

Cuyahoga

Prosecution of probate litigation claim for rescission

Jul 9, 2007

,

Judgment for Defendant

Cuyahoga - Probate

Defense of probate litigation trustee removal action.

Cuyahoga

Defense of commercial litigation involving sanction for frivolous conduct and abuse of process.
News
News
Super Lawyers Magazine

,

Dec 30, 2021

Press Release

,

Dec 8, 2020

Press Release

,

Aug 21, 2020

Press Release

,

Aug 20, 2020

Press Release

,

Nov 27, 2019

Press Release

,

Aug 15, 2019

Press Release

,

Dec 5, 2018

Press Release

,

Nov 12, 2018

Press Release

,

Aug 15, 2018

Press Release

,

Aug 15, 2018

Press Release

,

Dec 6, 2017

Press Release

,

Aug 15, 2017

Press Release

,

Aug 15, 2017

NPR Affiliate WCPN 90.3 FM The Sound of Ideas

,

Jun 7, 2017

Press Release

,

Apr 26, 2017

Cleveland Jewish News

,

Apr 25, 2017

Press Release

,

Dec 2, 2016

Attorney at Law Magazine-Cleveland, Vol. 2, No. 9

,

Sep 30, 2016

Press Release

,

Aug 15, 2016

Cleveland Jewish News

,

Aug 10, 2016

Press Release

,

Jul 7, 2016

Press Release

,

Dec 2, 2015

Press Release

,

Aug 17, 2015

The Plain Dealer

,

Apr 28, 2015

Press Release

,

Mar 31, 2015

Press Release

,

Dec 3, 2014

Press Release

,

Oct 9, 2014

Dallas Morning News

,

Sep 26, 2014

New York Times

,

Sep 6, 2014

Press Release

,

Aug 18, 2014

Press Release

,

Aug 18, 2014

Griswold Home Care Blog

,

Jun 30, 2014

Press Release

,

Jun 17, 2014

Press Release

,

May 13, 2014

Press Release

,

Dec 5, 2013

WCPN 90.3 FM

,

Sep 24, 2013

Press Release

,

Apr 25, 2013

 WCPN 90.3 FM

,

Jan 13, 2013

Press Release

,

Dec 17, 2012

Press Release

,

Oct 10, 2012

Press Release

,

Aug 24, 2012

WCPN 90.3 FM

,

Jun 6, 2012

Press Release

,

Dec 16, 2011

Press Release

,

Aug 31, 2011
Speaking Engagements
National College of Probate Judges 2023 Spring Conference

,

May 9, 2023

Columbus Bar Association

,

Dec 15, 2022

Elder Abuse Law Update

Extrinsic Evidence in Fiduciary Litigation

Cleveland, OH

,

Apr 24, 2020

Elder Abuse and Diminished Capacity issues

Cleveland, OH

,

Nov 7, 2019

Guardianships and Preserving the Rights of Those Who May Need Decision Making Assistance

Cleveland, OH

,

Oct 18, 2019

Appointing Appropriate Guardians in Veterans Administration Disability Patients

Cleveland, OH

,

Sep 26, 2019

Guardianship and Less Restrictive Alternatives 

Cleveland, OH

,

Sep 20, 2019

The Use of Extrinsic Evidence in Will and Trust Construction Cases

Sandusky, OH

,

Jun 11, 2019

Ethics and Professionalism

Cleveland, OH

,

Feb 13, 2019

The Intelligent Case Evaluation in Light of New Trends in Probate Litigation

Intelligent Evaluation of Probate and Trust Controversies in Light of New Trends in Probate Litigation

Columbus, OH

,

Sep 14, 2018

Fiduciary Exception to the Attorney Client Privilege

Cleveland, OH

,

Jun 26, 2018

Trustees Beware: The Fiduciary Exception to the Attorney Client Privilege and the Duty of Impartiality

Cleveland, OH

,

Jun 6, 2018

Erosion of Attorney-Client Privilege: Fiduciary Exception  

Trust and Probate Challenges: Minimizing and Litigating Claims of Undue Influence, Fraud, Capacity and Mistakes

CLE Webinar

,

Jan 17, 2018

The Insidious Operation of Adult Financial Exploitation: Lessons From the Case Involving the Exploitation of Dr. Charles Sifford

Cleveland, OH

,

Jun 6, 2017

Instructive Examples in Trust and Estate Litigation

Cleveland, OH

,

May 25, 2017

Estate Planning, Guardianships and Post Mortem Estate Challenges When Client Is Declining in Mental Capacity

Cleveland, OH

,

Apr 22, 2017

Cleveland, OH

,

Dec 9, 2016

The Prevention and/or Prosecution of Undue Influence Cases in Adult Exploitation Matters

Capacity and Undo Influence in Wills and Estate Planning Effecting Charitable Institutions

Wright State University Foundation Building, Dayton, OH

,

Oct 20, 2016

Corporate College East, 4400 Richmond Road, Warrensville Heights, OH

,

Jun 10, 2016

Fort Lauderdale, FL

,

Oct 23, 2015

Fiduciary Litigation

Stark County Bar Assn. Estate Planning & Litigation Symposium, Canton, OH

,

May 28, 2015

Probate Jurisdiction and Intentional Interference of Expectancy of Inheritance Claims

Ohio Association of Magistrates Spring Conference, Columbus, OH

,

May 1, 2015

Conflicts of Interest, Confidentiality and the Intersection with the Need to Protect the Client

Cleveland Metropolitan Bar Assn. Estate Planning Institute, Cleveland, OH

,

Nov 3, 2014

Complexity of Probate Jurisdiction and Interrelationship with General Jurisdiction Division.

Pliskin Advanced Probate Seminar - Columbus, OH

,

Sep 19, 2014

Preventing Elder Abuse and Signs to Look For

Cuyahoga County Senior and Adult Services Agency & Cuyahoga County Probate Court, Cleveland, OH

,

Jun 30, 2014

Preventing ElderAbuse and Signs to Watch

Cuyahoga County Division of Senior & Adult Services Panel Discussion - Cleveland, OH

,

Jun 30, 2014

Beachwood Community Center-25325 Fairmount Blvd., Beachwood, Ohio 44122

,

Jun 27, 2014

Corporate College East

,

Jun 13, 2014

Fiduciary Litigation Update

Web Credenza Broadcast - New York, NY

,

Dec 3, 2013

Ethical Obligations When Representing a Fiduciary

Ohio State Bar Association Guardianship Seminar - Cleveland, OH

,

Sep 19, 2013

End of Life Decisions

Montefiore Annual Financial Professionals Seminar - Cleveland, OH

,

Sep 13, 2013

Financial Exploitation of the Elderly

Consortium Against Aging Abuse Conference - Cleveland, OH

,

Jun 14, 2013

Elder Exploitation and Multi-Disciplinary Approaches and Awareness

Ohio Coalition for Adult Protective Services - Columbus, OH

,

Mar 25, 2013

Annual Estate Planning and Probate Update

Lorain County Bar Association CLE - Elyria, OH

,

Nov 15, 2012

Claims of Undue Influence – A Melding Legal and Psychiatric Issues in Estate Planning and Probate Litigation

American Academy of Psychiatry and Law Annual Meeting - Montreal, Quebec - Canada

,

Oct 29, 2012

An Overview of a Probate Lawyers Profession

Cleveland Marshall College of Law Estates and Trusts Department - Cleveland, OH

,

Oct 19, 2012

The Nuts and Bolts of Probate Litigation and Will Contest Actions

Jewish Federation Annual Tax Seminar - Cleveland, OH

,

Jun 7, 2012

Ethics in End of Life Issues and Representing the Mentally Diminished Client

National Business Institute - Cleveland, OH

,

Mar 26, 2012

Elder Exploitation and Attorney's Responsibility to the Client

Dayton Bar Association Annual Estate Planning Probate & Trust Law Seminar - Dayton, OH

,

Mar 9, 2012

The Law of Ohio Probate Court Jurisdiction Over Guardianships and the Impact of H.B. 27

Estate Planning, Trust and Probate Law Section, Cleveland Metropolitan Bar Assn. - Cleveland, OH

,

Feb 21, 2012

Bulletproofing the Estate Plan: A Litigator's Point of View

Cincinnati Bar Association Advanced Estate Planning Institute - Cincinnati, OH

,

Feb 14, 2012

Cincinnati Bar Association-Cincinnati, OH

,

Feb 10, 2012

Issues Surrounding Guardianships and End of Life Decision Making

Ohio State Bar Assn. CLE - Cleveland, OH

,

Sep 20, 2011

Tips to Minimize and Protect Against Challenges in Estate Planning

Pliskan Advanced Probate and Estate Planning Seminar - Columbus, OH

,

Sep 16, 2011

Mechanisms by which Estate Plans are Successfully Contested

Estate Planning & Probate Law Section, CMBA - Cleveland, OH

,

Jun 21, 2011

Legal Principles Behind Undue Influence and What Attorneys Look - Midwest Section of American Academy of Forensic Psychiatrists and the Law

Cleveland, OH

,

Mar 25, 2011

Ethical Principals in Representing Clients with Diminished Capacity in Estate Matters and the Prevention of Financial Abuse - Cleveland Marshall Law Alumnae Association

Cleveland, OH

,

Feb 26, 2011

You and Your Client: First Line of Defense to Prevent Elder Exploitation and Methods to Bulletproof Your Estate Plan

Cleveland Metropolitan Bar Association Estate Planning and Trust Seminar - Cleveland, OH

,

Feb 16, 2011

Ethical Issues Dealing with Relationships between Attorneys and Clients on subject of Diminished Capacity - Gilbride Insurance Consultants CLE Seminar

Independence, OH

,

Nov 11, 2010

"Developments in Ohio Trust Code and the Codes impact on the Elderly Client"- Cleveland Marshall College of Law Alumni Assn. CLE.

Cleveland,OH

,

Mar 13, 2010

Estate Planners in Representing Our Senior Citizens

End of Life Legal Issues and Ethics in Representation of Diminished Capacity Clients

Guardianship and complications in fiduciary relationships

Model Rule 1.14 Representation of Persons of Diminished Mental Capacity

Ethical Issues in Representing a Mentally Impaired Client

Ethical Issues in Representing a Mentally Impaired Client

Undue Influence in Estate Administration

Lake County Bar Association CLE

,

Nov 11, 2008

"Undue Influence" and the Factual Analysis Needed to Win the Case, National Business Institute Probate and Estate Administration

Akron, Ohio

,

Sep 22, 2008

"Guardians, Caregivers, and Friends: Who's Minding Mom", Cleveland Metropolitan Bar Association CLE Seminar

Cleveland, Ohio

,

Jun 3, 2008

Estate and Trust Litigation and the Pursuit of Claims of Undue Influence, McQuillin Financial Services and Northern Trust Co.

Cleveland, Ohio

,

Apr 29, 2008

Undue Influence and Gratuitous Transfers, Cleveland Marshall Law Alumni Association Annual Elder Law Seminar

Cleveland, Ohio

,

Dec 15, 2007

Common Issues in Probate From a Litigation Perspective, National Business Institute CLE

Cleveland, Ohio

,

Jul 9, 2007

The New Ohio Model Rules-Ethical Issues Faced by the Estate Practitioner, National Business Institute CLE

Cleveland, Ohio

,

May 10, 2007

Common Probate Issues from a Litigation Perspective, National Business Institute CLE

Cleveland, Ohio

,

May 10, 2007
Insights
Publications
Cleveland Jewish News

,

Mar 21, 2023

Probate Law Journal of Ohio

,

Feb 2023

Cleveland Jewish News

,

Jan 27, 2023

Cleveland Jewish News

,

Nov 18, 2022

Ohio Probate Law Journal | May/June 2021

,

Jun 9, 2021

Reminger Co., LPA

,

Jun 2, 2021

Ohio Probate Law Journal

,

Apr 2021

Cleveland Jewish News

,

Feb 8, 2021

Ohio Probate Law Journal | November/December 2020 | Volume 31, Issue 2

,

Dec 2020

The Marvin R. Pliskin Advanced Probate and Estate Planning Seminar

Ohio State Bar Association

,

Sep 11, 2020

Shifting the Focus from Victim to Perpetrator in Elder Abuse

Ohio Probate Lawyer – September/October 2017 Issue

,

Oct 1, 2017

Estate & Trust Dispute Blog

,

Jan 6, 2017

Ohio State Bar Association "Law You Can Use"

,

Dec 12, 2016

Ohio Probate Law Journal March/April 2016, Vol. 26, Issue 4

,

Apr 26, 2016

"Ethical Issues in the Representation of Clients who Exhibit Diminished Capacity." 

Ohio Probate Law Journal  - March issue

,

Mar 11, 2015

"The Exclusive Jurisdiction of the Probate Court and the 'Touching Upon' Standard"

Probate Law Journal of Ohio May/June 2014 edition  Vol. 24

,

Jun 16, 2014

Elder Exploitation of Elder Abuse

Aging and Money - Springer Publication 2014

,

Jun 2, 2014

Removal of a Trustee Under Ohio Revised Code § 5807.06

Probate Law Journal of Ohio - November/December 2012 Vol. 23, Issue 2, page 51

,

Dec 15, 2012

Bulletproofing Your Estate Plan

Sept./Oct. Issue Ohio Probate Law Journal

,

Oct 1, 2011

Charitable organization is entitled to bequest before apportionment of estate taxes

Published case:In re: Estate of Baltic 191 Ohio App. 3rd 354,2010-Ohio-5141

,

May 23, 2011
Blog Posts
Estate and Trust Dispute Center of Ohio

,

Feb 22, 2023

Estate and Trust Dispute Center of Ohio

,

Jan 25, 2023

Estate and Trust Dispute Center of Ohio

,

Jun 2, 2022

Estate and Trust Dispute Center of Ohio

,

Mar 11, 2022

Estate and Trust Dispute Center of Ohio

,

Feb 3, 2022

Estate and Trust Dispute Center of Ohio

,

Oct 13, 2021

Estate and Trust Dispute Center of Ohio

,

Jun 9, 2021

Estate and Trust Dispute Center of Ohio

,

Jun 2, 2021

Estate and Trust Dispute Center of Ohio

,

Apr 27, 2021

Estate and Trust Dispute Center of Ohio

,

Mar 24, 2021

Estate and Trust Dispute Center of Ohio

,

Mar 3, 2021

Estate and Trust Dispute Center of Ohio

,

Feb 24, 2021

Estate and Trust Dispute Center of Ohio

,

Feb 17, 2021

Estate and Trust Dispute Center of Ohio

,

Feb 10, 2021

Estate and Trust Dispute Center of Ohio

,

Apr 24, 2020

Estate and Trust Dispute Center of Ohio

,

Apr 24, 2020

Estate and Trust Dispute Center of Ohio

,

Feb 14, 2020

Estate and Trust Dispute Center of Ohio

,

Dec 5, 2019

Estate and Trust Dispute Center of Ohio

,

Jun 11, 2019

Estate and Trust Dispute Center of Ohio

,

May 16, 2019

Estate and Trust Dispute Center of Ohio

,

Mar 7, 2019

Estate and Trust Dispute Center of Ohio

,

Dec 13, 2018

Estate and Trust Dispute Center of Ohio

,

Sep 14, 2018

Estate and Trust Dispute Center of Ohio

,

Jun 15, 2018

Estate and Trust Dispute Center of Ohio

,

May 8, 2018

Estate and Trust Dispute Center of Ohio

,

Apr 13, 2018

Estate and Trust Dispute Center of Ohio

,

Mar 2, 2018

Estate and Trust Dispute Center of Ohio

,

Sep 15, 2017

Estate and Trust Dispute Center of Ohio

,

Aug 22, 2017

Estate and Trust Dispute Center of Ohio

,

Aug 15, 2017

Estate and Trust Dispute Center of Ohio

,

Aug 14, 2017

Estate and Trust Dispute Center of Ohio

,

Jul 6, 2017

Estate and Trust Dispute Center of Ohio

,

Apr 26, 2017

Estate and Trust Dispute Center of Ohio

,

Jan 6, 2017
Practice Areas
Education
B.A., The Ohio State University, 1992
J.D., Case Western Reserve School of Law, 1995
Admissions
State of Ohio, 1995

U.S. District Court, Northern District of Ohio, 1996

U.S. Court of Appeals, Sixth Circuit, 2000