Overview
Workers' compensation expenses present a heavy burden for many companies. Our mission is to provide the necessary risk management and litigation counsel so you can make informed decisions for the future of your company. Our commitment to you is to provide this counsel in an efficient and cost-conscious way.
As a practice group, our focus is to help you promote workplace safety while managing the impact that occupational injuries and diseases have on your bottom line. To achieve this, we promote proactive risk management practices and the aggressive defense of allegations made against your company.
Our lawyers have extensive experience in assisting employers in eliminating the waste, fraud and abuse that influence your workers' compensation costs. We not only quarterback accident investigations with employers, adjusters and independent investigators, but we work closely with medical clinicians to understand the medical issues that affect your business. When necessary, we can conduct privileged accident investigations to manage proactively situations as they arise. Further, as an important part of the management of your workplace, our lawyers can also provide counsel in the cross-over areas of wrongful discharge, FMLA compliance, light duty programs, and the interplay of the ADA.
We have provided services in the retail and hospitality, healthcare, manufacturing, construction, and transportation industries. Our clients also include cities and local municipalities.
In addition to the wide range of services provided directly to our employer clients, we are often called upon by medical providers, third-party administrators and insurance carrier clients for counsel with respect to their role in the workers' compensation systems of Ohio, Kentucky and Indiana. For our medical provider clients, we assist in the retention of certification status. For our third-party administrator and insurance carrier clients, we provide complimentary legal updates and training, and partner with them to provide the case management consultations needed to manage actuarially an employer's workers' compensation experience.
Because all workers' compensation and occupational safety programs are a creature of governmental regulation, our lawyers are also called upon to provide policy guidance concerning industry trends and legislative activities that are expected to change the landscape for your business. These initiatives include legislative counsel, safety code compliance, management of extent of disability issues, and the creation of programs that solidify recognized affirmative defenses.
As even in the safest work environments, serious accidents do occur, our multi-state team focuses on early involvement in all aspects of catastrophic and permanent disability matters. Our lawyers work collaboratively with the employers, carriers/TPA, opposing counsel and, in unrepresented situations, the injured worker's advocate throughout the entire life of the case, providing practical advice for our clients beyond the initial medical care/benefit point, assisting with arrangements concerning palliative care, mobility and accessibility details. Our attorneys spearhead the coordination of these services with employers, carriers and vendors to ensure services are timely provided and cost-contained. In the worst of cases, our lawyers are skilled counselors in defending and negotiating death benefit cases.
Our practice group includes lawyers who have been ranked at the top of their profession by peer ranking services, and specialists in the field of workers' compensation law by the Ohio Supreme Court. Our lawyers are also set apart by their past experiences as human resources and risk managers, as well as hearing officers for the Ohio Industrial Commission.
Our Services
We provide a number of workers' compensation-related services to our clients, including:
Defense of classification and premium audits.

Hearings before

the:

Ohio BWC's Adjudicating Committee and Administrator's Designee

;

Ohio Industrial Commission

;

Kentucky Department of Workers' Claims;

Single Hearing Officer of the Indiana Worker's Compensation Board

I

ntentional tort and retaliation claims.

Negotiation of settlements and preparation of settlement documents, including Medicare Set-Aside arrangements

OSHA standards, complaints, responses

,

and inspections.

Self-insured applications, letter of credit, audits and complaints.

Subrogation and third-party claims.

Violation

s

of specific safety requirement claims (VSSR).

Jury trials.

Mandamus actions in the

Ohio

Tenth District Court of Appeals.

Appea

ls to the

:

Ohio Courts of Appeal

and

the

Ohio Supreme Court

;

Kentucky Workers' Compensation Board;

Kentucky Court of Appeals and Supreme Court;

Full Indiana Worker's Compensation Board

Indiana Court of Appeals and the Indiana Supreme Court

Defense and prosecution of lien subrogation or worker's compensation reimbursement requests.

We provide counsel and representation in catastrophic, permanent disability and death benefit claims throughout Indiana, Ohio and Kentucky

.
Our Differentiators
Our group distinguishes itself from our competition in the following ways:
Proactive claim assessment: Upon receipt of the defense of a claim, we will acknowledge assignment of the file immediately and thereafter set out to provide a comprehensive initial status report on the claim within 30 days. The initial status report will detail the administrative history of the case, summarize the medical records received, outline the particulars of the issues presented, familiarize our client with the venue of the action and set out our recommendations for further claim handling.
Geographic reach for efficient service. Our multiple offices located throughout Ohio, Kentucky and Indiana give us the distinctive advantage to serve our clients' workers' compensation needs more efficiently without incurring unnecessary travel costs for our client.
Flexibility of file handling. We provide services tailored to our client's individual needs, from providing legal representation at a single administrative hearing to a complete claim defense, both through administrative litigation and in the court system.
Enhanced client communication services. Our firm's technological advances have allowed us to link directly with our clients' claim databases. In these instances we can view the employer's internal handling of the claim and, where permitted, can enter our risk management recommendations and handling reports directly. Where otherwise requested, all status reports are forwarded to the client via e-mail so that electronic merger of the exchanged information is accomplished easily.
Flexible billing alternatives. While we can certainly handle matters on a traditional hourly basis, we are also amenable to alternative billing arrangements, such as flat fee per case, flat fee annual retainer, and flat fee per hearing.
Risk management consultations. Our attorneys are available to provide risk management consultations with our clients, on such issues as proper claims investigation and handling, case law updates, educational seminars, etc. These services are provided on a complimentary basis to assist our clients in improving their in-house workers' compensation programs.
Client Materials
Honors & Recognitions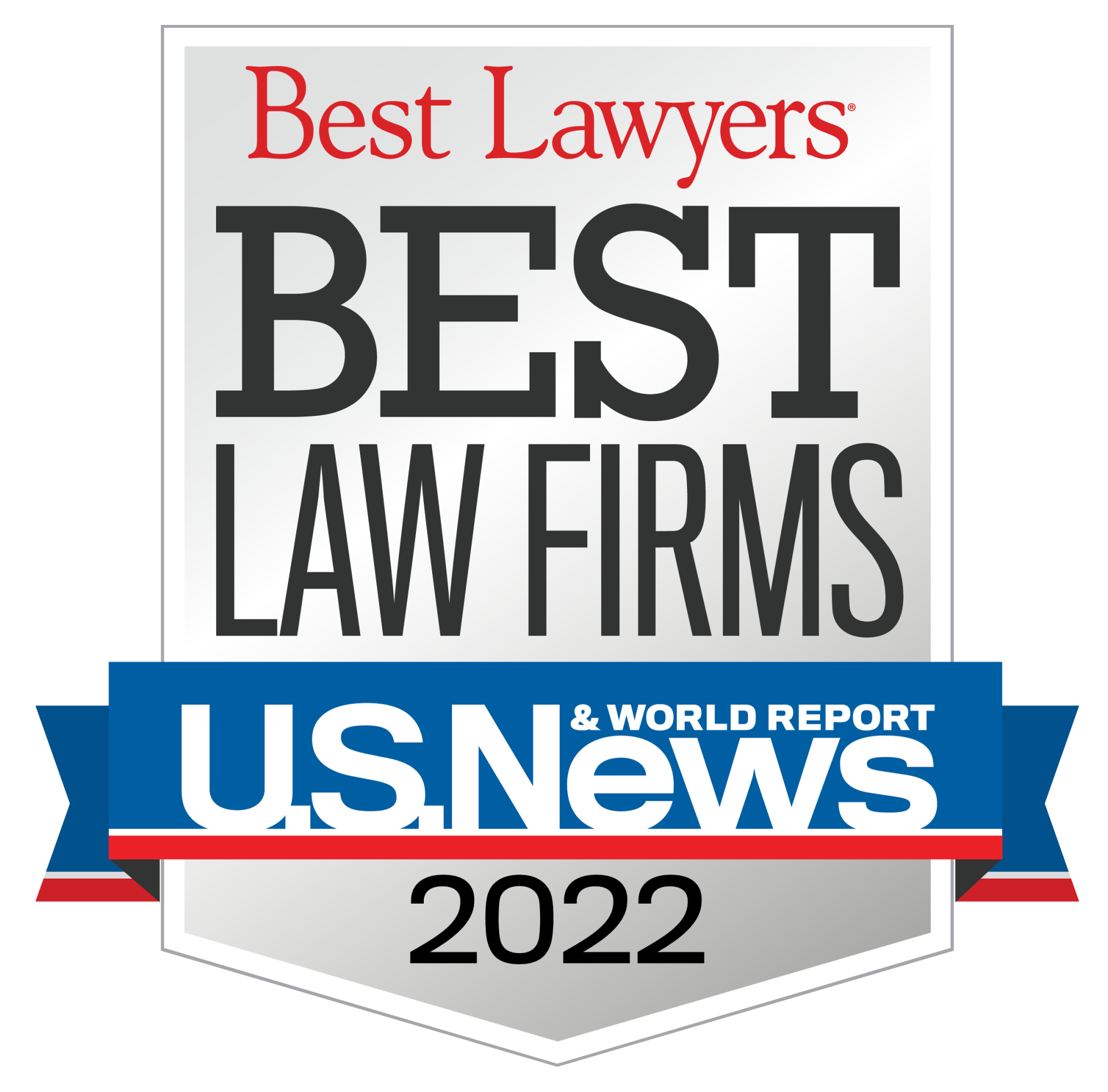 U.S. News & World Report and Best Lawyers® ranked our Workers' Compensation Practice as Metropolitan Columbus Tier 1 and Metropolitan Cleveland Tier 2 for 2022.
Representative Clients
Representative Clients: ADP-Totalsource, Inc., ArcBest Corporation, Dollar General Corporation, Marriott International, Inc., Macy's, MillerCoors, Old Castle Materials, Pepsi Americas, Swift Transportation, The Shelly Company
Insurance Carriers/TPAs: AIG, ESIS, Gallagher Bassett Services, Inc., Hartford Insurance, Helmsman Management Services, Inc., Kentucky Employer Safety Association, Liberty Mutual, Sedgwick CMS, Westfield Insurance Company
Testimonials
"I recommend Reminger attorneys; I think they are exceptionally wonderful to work with. They have been really responsive, knowledgeable, professional and polite. Additionally, the cost for the work they have performed has been a great value. Reminger has given great options for file resolution as case facts develop. They really met and exceeded my expectations frequently. Above all, they are wonderful people that I am also glad to call my friends".
-Sarah, Senior Claims Specialist
"I think that Reminger's Workers' Compensation lawyers are top notch. They have always been responsive, even when there is an unpleasant problem. Their service is excellent."
-Cathy, Workers' Compensation Specialist
"I can't say enough about Reminger's performance on our workers' comp. claims. Their aggressive and thoughtful handling of claims allows us to achieve a large number of permanent settlements."
-Mi Mi, Senior Claim Adjuster
"After working with the Reminger firm for several years, I would never even consider referring a workers' compensation claim to anyone else in Kentucky."
-Joyce, Workers' Compensation Specialist
"I can't say enough about the quality of services that I receive from Mark Bush and Stephanie Ross of your Fort Mitchell office. Simply, they are awesome. They are always helpful and find answers to my questions."
-Sheryl, Claims Examiner
"Stephanie always provides timely reports and gives me the information I need, she is terrific! Stephanie is also makes herself available to help me with any questions I might have."
-Amy, Senior Claims Specialist
"On this self-insured retail account, I deal primarily with Samantha Steelman of Reminger's Ft. Mitchell office. She is terrific. I would even say awesome."
-Elizabeth, Workers' Compensation Resolution Manager
"I appreciate working with all of the attorneys at Reminger, especially Taylor Knight. She stays on top of our claims and keeps us involved, and is diligent."
- Mona, Workers' Comp Coordinator

"When it comes to grading the lawyers in Reminger's Workers' Compensation Practice Group that I deal with, they simply get an A+."
-Elizabeth, Senior Resolution Manager
"It is great to team up with the Workers' Compensation Practice Group lawyers at Reminger to serve our mutual self-insured clients. You are all awesome to work with!"
-Rebecca, Claims Examiner
Results
Oct 8, 2021

,

Application Denied

Ohio Industrial Commission

Defended our client against claims of lock-out/tag-out, guarding, and e-stop regulations violations.

Columbus

Represented Plaintiff in pursuit of a VSSR award.

Nov 23, 2020

,

Motion For Summary Judgment Granted

Mahoning County Court, Ohio

Defense of worker's compensation case wherein Claimant filed an appeal to a denial of right ear Eustachian tube dysfunction.

Ohio Industrial Commission

Claimant sought VSSR award as a result of a forklift incident. The claim for additional benefits was denied after hearing, as was a motion for rehearing. No mandamus appeal.

Feb 10, 2020

,

Dismissal of permanency claim

Kentucky Dept of Workers Claims

Claimant was seeking permanent income and medical benefits following a work-related lumbar strain and eventual lumbar fusion. Through diligent investigation into the claimant's intervening activities, including a subsequent lumbar injury with another employer, defense counsel limited the award to temporary income and medical benefits already paid, avoiding liability for the fusion surgery and related impairment.

Oct 29, 2019

,

Favorable Judgment

Ohio Industrial Commission

Represented Plaintiff in pursuit of a VSSR award for an occupational accident caused by faulty equipment.

Oct 2, 2019

,

Negative Award Affirmed on Appeal after Oral Argument

Full Worker's Compensation Board of Indiana

Injured worker appealed negative award that she take nothing away from her application for benefits on the basis that her injuries did not arise out of or were incurred within the course of employment to the 7 members of the Indiana Worker's Compensation Board.

Sep 19, 2019

,

Claim Dismissed

Kentucky Dept. Workers' Compensation

Claimant alleged both acute injury and cumulative trauma injury to knee. Defense counsel presented testimony from the claims adjuster refuting the claimant's account and testimony from the treating physician rebutting cumulative trauma claim, resulting in complete dismissal.

Jul 16, 2019

,

Partial Disability Award

Kentucky Dept. Workers' Compensation

Claimant was a 72-year-old woman who had worked as a machine operator for the defendant for 33 years prior to sustaining a work-related hip fracture, requiring surgery and resulting in a claim for PTD benefits. Through effective cross-examination concerning the basis for claimant's failure to return to work post-surgery, defense counsel limited claim to an award of PPD benefits based on a 2% impairment rating.

Jun 28, 2019

,

Medical Fee Dispute Sustained

Kentucky Dept. Workers' Compensation

In this post-award Medical Fee Dispute, the claimant underwent an extended hospital stay as a result of an ulcer allegedly related to an infection of hardware implanted after a work-related ankle injury. Defense counsel presented expert medical proof that the ulcer was a result of the claimant's diabetes and not a hardware infection, resulting in a savings of more than $284,500 in disputed medical bills.

Apr 24, 2019

,

Claim Dismissed

Kentucky Dept. Workers' Compensation

Claimant alleged a work-related shoulder injury resulting in surgery. Working closely with the employer, defense counsel introduced testimony refuting the claimant's account and secured a complete dismissal of the claim.

Apr 15, 2019

,

Motion to Dismiss Granted

Johnson County Superior Court

Plaintiff alleged negligence against a warehousing entity for whom he was performing work on a forklift. Plaintiff was precluded from bringing a claim against the Defendant because it constituted a "joint employer" under Indiana's Worker's Compensation Law; thus, Plaintiff's remedy was limited to worker's compensation benefits through his staffing agency employer.

Dec 14, 2018

,

Claim Dismissed

Kentucky Dept. Workers' Compensation

Claimant sought TTD and permanent income and medical benefits as a result of an alleged thoracic injury from lifting at work. Defense counsel presented testimony from the employer and multiple other lay witnesses regarding claimant's activities following the incident, resulting in a finding of a temporary strain with no award of additional benefits.

Oct 8, 2018

,

Claim Dismissed

Kentucky Dept. Workers' Compensation

Claimant sought permanent income and medical benefits as a result of a low back injury. Working closely with the employer, defense counsel introduced testimony refuting the claimant's account, resulting in a finding of a temporary strain with no additional benefits awarded.

Aug 23, 2018

,

Claim Dismissed

Kentucky Dept. Workers' Compensation

Claimant sought TTD, PTD and medical benefits as a result of an alleged shoulder injury and total shoulder replacement. Defense counsel introduced medical evidence of a pre-existing condition and testimony from the employer undermining the claimant's account, resulting in a complete dismissal.

May 29, 2018

,

Claim Dismissed

Kentucky Dept. Workers' Compensation

Claimant sought TTD, PTD and medical benefits as a result of a complicated infection allegedly arising out of a work-related fall and scratch. Defense counsel introduced medical records and testimony from multiple lay witnesses refuting the claimant's counsel, resulting in a complete dismissal.

May 18, 2018

,

Claim Dismissed

Kentucky Dept. Workers' Compensation

Claimant sought TTD, PPD and medical benefits as a result of an alleged work-related shoulder injury. Defense counsel presented evidence undermining the claimant's credibility, resulting in a complete dismissal of her claim.

Apr 4, 2018

,

Claim Dismissed

Kentucky Dept. Workers' Compensation

Claimant sought permanent income and medical benefits, including coverage of surgery, for an alleged work-related knee injury. Working closely with employer, defense counsel presented testimony undermining claimant's account, resulting in a complete dismissal of her claim.

Mar 30, 2018

,

Claim Dismissed

Kentucky Dept of Workers Claims

Claimant was seeking income and medical benefits, including chiropractic treatment, as a result of back pain following an incident. Defense was able to secure complete dismissal with favorable causation opinion from treating physician, avoiding expense of an IME.

Feb 28, 2018

,

Defense Verdict

Montgomery County Common Pleas

Defense of workers' compensation claim involving fusion surgery and permanent inability to work

Dec 27, 2017

,

Claim Dismissed

Kentucky Dept. Workers' Compensation

Claimant sought additional income and medical benefits as a result of a work-related lumbar injury. Defense counsel presented medical proof that her injury was only temporary, resulting in a dismissal of the claim.

Sep 20, 2017

,

Medical Fee Dispute Sustained

Kentucky Dept of Workers Claims

Medical fee dispute resolved in favor of the carrier.

Jul 10, 2017

,

Finding For Defendant

Franklin

Defense of group sponsor of Ohio state-funded employers from Bureau's application of a higher premium ratio.

Jun 13, 2017

,

Defense Verdict

Franklin

Apr 2017

,

Defeated Motion

Ohio Industrial Commission

Successfully defeated a motion requesting a total loss of use of the claimant's left arm, saving the Self-Insured Employer $191,025.

Feb 26, 2017

,

Claim Dismissed

Kentucky Dept of Workers Claims

Claimant was seeking income and medical benefits for aggravation of a low back condition that resulted in a two-level lumbar fusion. Claim dismissed on the basis of defense evidence that contradicted Claimant's testimony concerning a work-related injury and indicated Claimant had injured himself working on a project at home.

Jan 20, 2017

,

Defense Verdict

Cuyahoga

Defense of workers' compensation claim

Dec 30, 2016

,

Claim Dismissed

Kentucky Dept of Workers Claims

Claimant was seeking income and medical benefits for conditions in her neck, shoulders and low back that resulted in bilateral shoulder surgeries. Claim dismissed on the basis of medical evidence presented by defense indicating Claimant's condition was not work-related.

Nov 9, 2016

,

Motion For Summary Judgment Granted

Franklin

Workers' compensation right to participate appeal by Plaintiff

Apr 26, 2016

,

Claim Dismissed

Kentucky Dept of Workers Claims

Claimant was seeking permanent income and medical benefits for an alleged cervical spine and upper extremity injury. Claim for permanency was dismissed, with claimant awarded only temporary total disability and medical benefits as previously voluntarily paid.

Feb 29, 2016

,

Favorable Outcome

10th Appellate Dist

Greg Youtsey v. Amanda Bent Bolt Co.

Prosecution of VSSR claim.

Oct 23, 2015

,

Claim Dismissed

Kentucky Dept. Workers' Compensation

Claimant was seeking permanent total disability benefits as a result of alleged low back injury. Claim dismissed on the basis of lay and medical evidence presented by defense indicating Claimant's condition was not work-related.

Sep 30, 2015

,

Disallowance of shoulder claim; allowance for cervical disc protrusion

Allen

Workers' comp. defense on allowance of multiple conditions

Aug 2015

,

Application for death benefits filed by a surviving widow

Ohio Industrial Commission

Successfully defeated a widow's application for death benefits alleging death due to asbestos exposure saving the Self-Insured employer approximately $200,000.

Jun 17, 2015

,

Defense Verdict

Franklin

Trial of workers' comp. appeal

Jun 16, 2015

,

Denied, Court of Appeals Judgment affirmed

Ohio Supreme Court

State of Ohio ex. rel. Sherwood Lacroix v. Industrial Commission of Ohio and GMRI, Inc.

Plaintiff appealed adverse court of appeals decision re permanent total disability requests writ of mandamus to require Industrial Commission to issue order in his favor.

In Re: Staffing Solutions SE

Calculated savings in excess of $200,000.

Defense of state-fund employer from BWC decision to exclude employer from group rating based on merger and resultant experience combination.

In Re: Manheim Inc

Reduced amount owed to less than $50,000.

Defense of state-fund employer against BWC audit seeking $600,000.00 in back premiums based on alleged misclassification of manual payroll.

Prosecution of employer's right to participate appeal to additional allowance of lumbar spondylosis, aggravation of pre-existing lumbar degenerative arthritis and herniated cervical disc.

Priest v. Honeywell Inc. 

Defense of injured worker's right to participate appeal to denial of psychological conditions.

Geddes v. FedEx Freight East, Inc.

Prosecution of employer's right to participate appeal on additional allowance of depression.

In Re: Behr Dayton Thermal Products, LLC

Recovery of $1.4 Million from Ohio BWC based on breach of incentive contract between employer, Ohio BWC and Ohio Department of Development.

Gerlach v. FedEx Freight East, Inc.

Defense of employer in injured workers' right to participate appeal to denial of original allowance of claim.

State ex rel ABF Freight System Inc. v. Industrial Commission of Ohio

Prosecution of employer action in mandamus to reverse loss of use award.

Kentucky Supreme Court

US Bank Home Mortg. v. Schrecker

Following oral argument by counsel, Kentucky Supreme Court reversed judge's opinion awarding workers' compensation benefits to claimant who was injured when a vehicle struck her while crossing a roadway during a work break. Defense successfully argued that even if the personal comfort doctrine would otherwise apply, the claimant's impliedly prohibited route of travel took her outside normal coming and going activity.

Jun 25, 2014

,

Plaintiff Verdict

KY. Dept. of Claims

Prosecution of Plaintiff workers' compensation claim for allowance of bilateral total knee arthroplasty

Jun 4, 2014

,

No additional award granted

Ohio Bureau of Workers' Comp.

Defense of additional award for VSSR claim

May 6, 2014

,

Plaintiff Verdict

Ashtabula

Defense of workers' compensation claim.

Apr 3, 2014

,

Finding For Plaintiff

Industrial Commission of OH (Franklin)

Prosecution of specific safety violations claim against employer

Mar 31, 2014

,

Judgment Affirmed

7th Appellate Dist

Ohio Bureau of Workers' Compensation v. Jeffrey McKinley, et al.

Plaintiff (Ohio BWC) appealed adverse trial court judgment in its assertion of subrogation lien of benefits paid by virtue of industrial accident

Sep 25, 2013

,

Defense Verdict

Clark

Workers' Comp allowance of appeal defense for ACL tear of left knee

Sep 19, 2013

,

Defense Verdict

Huron

Trial Defense of workers' compensation allowance claim

Sep 3, 2013

,

Finding For Defendant

Franklin

Defense of group removal protest for self-insured employer as well as Bureau's Order of combination of self-insured's risk policies

Apr 19, 2013

,

Plaintiff Verdict

Franklin (Industrial Commission)

Workers' comp administrative prosecution of claim of specific safety requirements violation (VSSR claim)

Dec 13, 2012

,

Finding For Employer

Lucas

Defense of workers' compensation VSSR violation claim

Dec 11, 2012

,

Judgment Affirmed

10th Appellate Dist

State ex rel. Allied Systems Holdings, Inc. v. Joseph Donders, Honeywell and Industrial Commission of Ohio

Plaintiff appealed adverse judgment in mandamus action in Industrial Commission

Nov 30, 2012

,

Plaintiff Verdict

Wood

Defense of workers' compensation claim

Aug 17, 2012

,

Claim Dismissed

Kentucky Appellate Court

Hunt v. Mubea, Inc., 2012

Claim for occupational hearing loss dismissed after defense successfully challenged opinion of university evaluator that claimant had 17% permanent impairment due to occupational hearing loss.

Ohio Supreme Court

State ex rel. Sears Roebuck & Co. v. Industrial Commission

Appellant appeals Industrial Commissions grant of claimants request for payment of medical bills without evidence of relation to injury.

Sep 7, 2011

,

Judgment Affirmed

9th Appellate Dist.

Ohio Bureau of Workers' Compensation v. McKinley, et al.

Defendant appealed applicability of statutory subrogee statute of limitation period whether 2 years or 6 years.

Jun 16, 2011

,

Dismissal of Claim Affirmed

Kentucky Supreme Court

Bailey v. Northpoint Senior Services, 2011 Ky.Unpub. LEXIS 55

Supreme Court affirmed dismissal of workers' compensation claim based on substantial evidence of prior active condition presented by defense counsel through expert medical opinion.

Jun 13, 2011

,

Defense Verdict

Lake

Defense of workers' compensation claim issue of allowance

Jun 9, 2011

,

Court of Appeals Affirmed

Ohio Supreme Court

State of Ohio ex rel Jamey Baker v. Coast to Coast Manpower, Slip Opinion No. 2011-Ohio-2721

Plaintiff appealed 10th District Court of Appeals verdict in workers' compensation case. Workers' comp claimant appealed denial of loss of vision benefits from claimed traumatic cataract injury sustained at work.

Nov 23, 2010

,

Defense Verdict

Warren

Plaintiff alleged 1996 injury aggravated pre-existing lumbar Degenerative Disc Disease

Dec 17, 2009

,

Sole comp. for lens replacement surgery

Franklin

Trial defense of mandamus workers' comp. claim involving total loss of vision

Dec 16, 2009

,

Mandamus sustained; objections affirmed

Franklin

Prosecution of Workers' Comp. mandamus action for reversal of allowance for claimant for award of full vision loss

Nov 17, 2009

,

Defense Verdict

Delaware

Defense of workers' compensation claim for allowance of bilateral hip and back injury.

Oct 7, 2009

,

Finding For Defendant

Delaware

Trial defense of workers' comp claim for post-traumatic stress disorder
News
News
Press Release

,

Dec 3, 2020

Press Release

,

Nov 5, 2020

Press Release

,

May 11, 2020

Medical Releases and Claim Suspensions in State Fund Workers' Comp. Claims

CompManagement/Sedgwick CMS

,

Jan 28, 2020

Press Release

,

Aug 15, 2019

Press Release

,

Jun 18, 2019

Press Release

,

May 22, 2019

Press Release

,

May 14, 2019

Press Release

,

Apr 26, 2019

Press Release

,

Nov 1, 2018

Press Release

,

Sep 13, 2018

Press Release

,

Dec 6, 2017

Press Release

,

Nov 1, 2017

Super Lawyers Magazine

,

Sep 21, 2017

Press Release

,

Jun 2, 2017

Press Release

,

Mar 7, 2017

Press Release

,

Nov 1, 2016

Part B News

,

May 16, 2016

Press Release

,

Dec 2, 2015

Press Release

,

Nov 2, 2015

Press Release

,

Sep 15, 2015

Press Release

,

Jun 19, 2015

Press Release

,

Nov 14, 2014

Press Release

,

Nov 3, 2014

The Plain Dealer

,

Mar 4, 2013

Press Release

,

Nov 1, 2011

The Plain Dealer

,

Oct 22, 2011
Events
Workers' Compensation Case Law Updates 2019

Columbus, OH

,

Oct 16, 2019

Workers' Compensation Law from Start to Finish

Columbus, OH

,

Oct 15, 2019

Medical Marijuana in the Workplace – Cutting Through the Haze

Chicago, IL

,

Sep 24, 2019

Marijuana in the Workplace – What Employers Need to Know

Nordonia, OH

,

Aug 22, 2019

Appropriate Considerations and Strategy When Denying Workers' Compensation Claims

Marijuana in the Workplace

Chicago, IL

,

May 23, 2019

Defense Strategies in the Workplace with Medical Marijuana

Medicare Set Asides, Medicaid Liens and Other Settlement Considerations in Workers' Compensation Claims

Columbus, OH

,

Dec 14, 2018

Workers' Compensation Claims In Seven Steps

Columbus, OH

,

Dec 6, 2018

Voir Dire and Asking the "Right" Questions in Jury Selection

Columbus, OH

,

Nov 2, 2018

Jury Deselection

Columbus, OH

,

Nov 2, 2018

Occupational Safety and Workers' Compensation Risk Management

Chicago, IL

,

Mar 18, 2018

Returning Workers to Light and Modified Duty Employment

Elizabethtown, KY

,

Feb 26, 2018

The "Coming and Going" Rule as applied to Kentucky Workers' Compensation

Louisville, KY

,

Dec 7, 2017

Workers' Compensation from A-Z: 2017 Case Law and Legal Update

Columbus, OH

,

Dec 6, 2017

Workers' Compensation from A-Z: How to Evaluate a Claim for Settlement

Columbus, OH

,

Dec 5, 2017

The View from the Higher Chair

Cleveland, OH

,

Sep 27, 2017

Preparing State Fund Employers and "Open Employers" for Self-Insured Workers' Compensation Administration

The Wage Calculation Procedure for Ohio Workers' Compensation Claims

Goodlettsville, TN

,

May 9, 2017

Formulating a Compliant Action Plan for Workers' Comp. Audit

Goodlettsville, TN

,

May 9, 2017

The Ins and Outs of  Ohio BWC 3rd Level Audit

Goodlettsville, TN

,

May 9, 2017

Frequent Compensation Payment Errors in Workers' Comp. Claims

Goodlettsville, TN

,

May 9, 2017

Causation/Unexplained Falls

Louisville, KY

,

Nov 1, 2016

How to Defend Against Substantial Aggravation Cases and Concussion/Post-Concussion Cases

Practical Application of the Concussion Syndrome Injury in the Workers' Comp. Context

Cincinnati, OH

,

Sep 24, 2016

Ethics and Professional Responsibility

Columbus, OH

,

Sep 21, 2016

Case Law Update

Columbus, OH

,

Sep 21, 2016

Complex Issues in Workers' Comp.

National Business Institute CLE, Cleveland, OH

,

Jun 15, 2016

Kentucky Workers' Comp Basics and Updates

Dollar General Risk Management Team, Goodlettsville, TN

,

Apr 8, 2016

Workers' Compensation Claims in the Assisted Living Employment Environment

Assisted Living Concepts Inc. dba Enlivant, Oxford, OH

,

Mar 9, 2016

Substantial Aggravation in Workers' Comp Injuries

Comp Management Inc., Columbus, OH

,

Mar 8, 2016

Post-Concussion Syndrome in Workers' Compensation 

Comp Management Inc., Columbus, OH

,

Mar 8, 2016

Post-Concussion syndrome in Workers' Compensation 

Sedgwick CMS, Dublin, OH

,

Feb 29, 2016

Substantial Aggravation in Workers' Comp Injuries

Sedgwick CMS, Dublin, OH

,

Feb 29, 2016

Substantial Aggravation of Post-Concussion Syndrome

Sedgwick CMS In-House Workshop, Hilliard, OH

,

Feb 15, 2016

Updates on Ohio Workers' Compensation Law

Sedgwick CMS In-House Workshop, Hilliard, OH

,

Feb 15, 2016

Workers' Compensation 2015 Case Law Update

Columbus Bar Association CLE, Columbus, OH

,

Dec 16, 2015

Nuts & Bolts of Kentucky Workers' Comp.

York Risk Services In-house Workshop, Charleston, WV

,

Dec 15, 2015

Nuts & Bolts of Kentucky Workers' Comp.

Sedgwick CMS In-house Workshop, Charleston, WV

,

Dec 15, 2015

Workers' Compensation Issues in Employment Relationships in the Freelance Economy

Kentucky Workers' Compensation Education Association Annual Conference

,

Dec 7, 2015

From a Workers' Compensation Perspective, How Do We Handle the Likes of You __________ and Like Services

Kentucky Workers' Compensation Education Association Annual Conference

,

Dec 7, 2015

Defending Workers' Compensation Claims, Human Resources from A to Z CLE: Handling Workers' Compensation Claims  

Subrogation for Self-Insuring Employers in Workers' Compensation

Columbus Bar Association CLE, Columbus, OH

,

Sep 23, 2015

The Basics of Ohio Workers' Compensation "State Fund" System

Swift Transportation Workers' Comp. Dept., Phoenix, AZ

,

Sep 16, 2015

The SMART Act, ORC 4113.23 and Ohio Employment Qualification Act

Akron Bar Association Annual CLE Seminar, Las Vegas, NV

,

May 16, 2015

Ohio Workers' Compensation 6Aspects in Trucking Liability

Nuverra In-House Seminar, Scottsdale, AZ

,

Apr 15, 2015

Workers' Compensation Case Law Update 2014

Sterling Education CLE Seminar, Columbus OH

,

Dec 15, 2014

Workers' Compensation in Ohio in the Court of Common Pleas, Courts of Appeal and Mandamus Actions

Wal-Mart Workers Comp. National Counsel Meeting, Bentleyville, AK

,

Oct 29, 2014

Ethical Workers' Comp Claim Negotiations in the State of Kentucky

Electric Insurance In-House Seminar - Louisville, KY

,

Oct 9, 2014

What Medicare and Medicaid Reporting is Expected of You in a Workers' Comp. Claim

National Institute of Medicare and Medicaid Education Conference, Chicago, Illinois

,

Sep 30, 2014

Primer for Ohio Workers' Compensation Claim Handling

Dollar General Corporate Headquarters, Goodlettsville, TN

,

Aug 19, 2014

OSIA Conference-Sponsor

Ohio's New Wage Loss Workers' Compensation Rule

Helmsman Management Services Inc., Columbus, OH

,

Apr 24, 2014

Workers' Compensation from A-Z National Business Institute CLE Seminar

Cincinnati, OH

,

Apr 23, 2014

The Ins and Outs of Kentucky Workers' Comp Claims

CorVel Corporation Workers' Compensation Headquarters, Jackson, MS

,

Mar 18, 2014

Harrah's - New Orleans, LA

,

Mar 17, 2014

Workers' Comp Case Law Update

Toledo Bar Association CLE Seminar - Toledo, OH

,

Dec 13, 2013

Kentucky's Workers Compensation Administrative Procedures

CorVel Corporation - Downers Grove, IL

,

Oct 10, 2013

E-Discovery in Workers Comp. Litigation

AIG Regional Workers Compensation Claim Dept. - Louisville, KY

,

Sep 26, 2013

Reminger Solutions to Workers Comp Claims

Ohio Self Insurers Association 39th Annual Conference - Sandusky, OH

,

Jun 12, 2013

Updates in Ohio Workers' Comp Case Law

Updates in Ohio Workers' Comp Case Law - Columbus, OH

,

Apr 12, 2013

Independent Medical Examinations and Workers' Compensation 

Columbus, OH

,

Apr 10, 2013

Medicare and Medicaid Reports and Set Asides

National Institute for Medicare/Medicaid Education - San Diego, CA

,

Apr 8, 2013

Judicial Review of Administrative Decisions in Workers' Compensation Claims

Ohio State Bar Association Workers' Comp. CLE Seminar - Columbus, OH

,

Apr 4, 2013

A Primer in Kentucky Workers Comp Law - CorVel Corporation - Jackson, MS

Kentucky Workers Comp Act An Overview

CorVel Corporation TPA - Dublin, OH

,

Jan 21, 2013

Risk Management v. Risk Avoidance in Workers' Compensation

Ohio Self Insurers Association Annual Meeting - Columbus, OH

,

Oct 26, 2012

Bring Your Worst WC Case to Lunch for Review

InfoQuest/VocWorks/Medical Evaluators LLC Self Insured Seminar - Perrysburg, OH

,

Oct 10, 2012

Managing and Cost Containment in Temporary Total Disability Issues in Workers' Comp

Careworks Consultants Inc. - Columbus, OH

,

Oct 5, 2012

Utilization Review under Kentucky Workers' Compensation Law

Marathon Petroleum Company - Findlay, OH

,

Sep 27, 2012

Light Duty Job Offer and Economic Loss

Ohio State Bar Assn. Advanced Workers' Comp. CLE - Cleveland, OH

,

Sep 21, 2012

Light Duty Job Off and Economic Loss

Ohio State Bar Assn. Advanced Workers' Comp. CLE - Columbus, OH

,

Sep 6, 2012

Mitigation and Negotiation Defenses in Workers' Comp - Chartis Insurance Co. Workers' Comp Kentucky Self-Insurance Group - Louisville, KY

Ohio Workers Comp Employer Pitfalls and Protections

Sterling Education CLE Seminar - Columbus, OH

,

Jul 24, 2012

Recent Ohio Workers' Comp Law Update and the Appeals Process in Workers' Comp Administration

Macy's Corporate Risk Management Dept. - Cincinnati, OH

,

May 2, 2012

Claims Handling Strategies and A Self Insured Employer Audit Summary in Ohio

Macy's Corporate Risk Management Dept. - Cincinnati, OH

,

May 2, 2012

Judicial Review of Administrative Decisions

Ohio State Bar Association CLE Seminar - Columbus, OH

,

Apr 13, 2012

Newly Available BWC Discounts and Programs

Benefits 1/AdvoCare Group (Northwest Ohio clients) - Toledo, OH

,

Mar 1, 2012

Medical Terminology and Definitions Within the Workers' Compensation System

Broadspire Workers' Compensation Dept. - Louisville, KY

,

Jan 17, 2012

Subrogation Recoveries Arising Out of Workers' Comp. Claim

Gallagher Bassett and ESIS Workers' Comp Claim Groups - Columbus, OH

,

Oct 14, 2011

Best Practices for Workers' Comp. Claim Handler and Outside Counsel

CareWorks Consultants and Gallagher Bassett Claim Departments - Columbus, OH

,

Oct 14, 2011

Wage Loss Claims in Workers' Comp.

Gallagher Bassett and ESIS Workers' Comp Claim Groups - Columbus, OH

,

Oct 14, 2011

The Issues of Course and Scope in the Allowability of a Workers' Comp. Claim

CareWorks Consultants and Gallagher Bassett Claim Departments - Columbus, OH

,

Oct 13, 2011

Voluntary Abandonment as a Defense to Temporary Total Disability Benefits

Industrial Commission of Ohio Statewide Hearing Officers CLE Seminar - Columbus, OH

,

Oct 13, 2011

Violation of Specific Safety Standards in Workers' Compensation

CareWorks Consultants and Gallagher Bassett Claim Departments - Columbus, OH

,

Oct 13, 2011

Permanent Total Disability issues in Workers' Comp Claims

CareWorks Consultants Claim Department - Columbus, OH

,

Oct 13, 2011

Traumatic Injury v. Soft Tissue Injury

Broadspire, Louisville, KY

,

Oct 11, 2011

Claim Handling Ethics and Bad Faith in Workers' Compensation, General Casualty and Property Claim Administration - Sedgwick Claims Service

Dedicated Electric Insurance Workers' Comp. Unit - Louisville, KY

,

Aug 25, 2011

Wage Loss and Living Maintenance Wage Loss in Workers' Compensation

CareWorks Consultants, Inc. - Dublin, OH

,

Aug 3, 2011

Motions to Reopen Worker Compensation Claims - 2011 CEU Institute Broadspire

Louisville, KY

,

Jul 20, 2011

Worker's Compensation, Independent Medical Exams and Medical Fee Disputes

2011 CEU Institute Broadspire - Louisville, KY

,

Jul 20, 2011

Defending Substantial Injury Aggravation Claims in Workers' Compensation - CareWorks Consultants, Inc. Self insured and State Fund Claims personnel

Judicial Review of Workers' Compensation Decisions

Ohio State Bar Association CLE - Columbus, OH

,

Apr 15, 2011

The Fundamentals of Americans with Disability Act Claim

Northern Kentucky Chamber of Commerce Human Resources 100 Group - Kentucky

,

Apr 14, 2011

Avoiding Retaliatory Discharge Claims

Northern Kentucky Chamber of Commerce Human Resources 100 Group - Kentucky

,

Apr 14, 2011

Workers Compensation 2010 Update - Lorman Education Services

Columbus, OH

,

Oct 29, 2010

The Impact Of Workplace Injuries And Employment Practices Liability To The Employer

Gilbride Insurance Consultants CLE Seminar - Toledo, OH

,

Oct 5, 2010

"Judicial Review of Workers' Comp. Administrative Decisions"

Ohio State Bar Assn. CLE Seminar. Columbus,OH

,

Apr 14, 2010

Independent Medical Examinations and Workers' Compensation - Ohio Bureau of Workers Comp Safety Congress - Columbus, OH

Update on Annual Workers' Comp Seminar

Judicial Review of Administrative Decisions

An Overview of Workers' Compensation

The Judicial Process of a Workers' Compensation Claim

Workers' Compensation Subrogation, Dollar General-Sedgwick-Attys and Claim Administrators Meeting

Columbus, Ohio

,

Oct 6, 2008

Overview of Workers' Compensation and Claim Investigation, Dollar General-Sedgwick-Attys and Claim Administrators Meeting

Columbus, Ohio

,

Oct 6, 2008

Overview of Workers' Compensation and Claim Investigation, Dollar General-Sedgwick-Attys and Claim Administators Meeting

Columbus, Ohio

,

Oct 6, 2008

Navigating the Workers Compensation Hearing Process, Dollar General-Sedgwick-Attys and Claim Administrators Meeting

Columbus, Ohio

,

Oct 6, 2008

Judicial Review of Administrative Decisions, Ohio State Bar Association CLE

Cleveland, Ohio

,

Jun 4, 2008

Pyschological Trauma in the Workplace, Kentucky Self Insured Association Joint Conference

Louisville, Kentucky

,

May 16, 2008

Pitfalls and Protections for Employers Under Worker's Compensation

Ohio State Bar Association Advanced Worker's Compensation Seminar

,

May 7, 2008

Workers' Compensation Overview, Incident Reporting and Bureau's Stats and Fraud, Washington Division of URS Corporation, BP Refinerie

Oregon, Ohio

,

Apr 9, 2008

Best Practices in Defense of a Workers' Comp. Claim, Advanced Workers' Compensation Seminar

Columbus, OH

,

Jun 20, 2007

Judicial Review of Workers' Comp. Administrative Decisions, Ohio State Bar Association-Continuing Legal Education Seminar

Overview of the Workers' Compensation System, Advanced Workers' Compensation Seminar

Columbus, OH

,

Jun 20, 2007

Proper Investigation Techniques in Workers' Compensation Claims, Pepsi Cola Bottling Plants Worker's Comp. Unit

Columbus, OH

,

Jun 15, 2007
Insights
Publications
Claims and Litigation Management Alliance Magazine

,

Dec 21, 2020

Workers' Compensation E-Blast

,

Apr 10, 2020

Workers' Compensation Client E-Blast

,

Mar 26, 2020

Workers' Compensation Client Eblast

,

Mar 20, 2020

Workers' Compensation Client Eblast

,

Mar 20, 2020

Workers' Compensation E-Blast

,

Mar 20, 2020

Client E-Blast

,

Mar 16, 2020

Client E-Blast

,

Mar 16, 2020

Workers' Compensation Client Eblast

,

Mar 12, 2020

Workers' Compensation Client E-Blast

,

Mar 12, 2020

Workers' Compensation Client E-Blast

,

Mar 12, 2020

Client Alert

,

Apr 30, 2018

Workers' Compensation Practice Group Client E-Blast

,

Feb 1, 2018

Client E-Blast

,

Sep 15, 2017

Published case:   State Ex. Rel. Lacroix v. Industrial Commission 144 Ohio St. 3d 17, 2015-Ohio-2313

,

Dec 15, 2015

WC Magazine-August/September 2015 Issue

,

Sep 16, 2015

Published case: State ex. rel. Turner Construction Co. v. Industrial Commission of Ohio, 142 Ohio St.3d 310, 2015-Ohio-1202

,

Jun 7, 2015

Claims and Litigation Management Wiki Page

,

Jan 27, 2014

Ohio Lawyer Magazine – May/June 2013 Issue – page 27

,

May 2, 2013

Published Case: State ex rel. Donohoe v. Kenny Hutson Co.130 Ohio St.3d 360, 2011-Ohio-5798

,

Mar 15, 2012

E-News Brief

,

Feb 29, 2012

Published Case

,

Dec 20, 2011

VSSR Violation Claim in Workers Compensation Requires the Hearing Officer to Specifically Outline the Evidence Relied Upon for Decision

Bureau of Workers' Compensation is a statutory subrogee and has a 6 year statute of limitation in which to bring a claim for subrogation recovery

Ohio Bureau of Workers' Compensation v. McKinley, et al. 130 Ohio St.3d. 156, 2011-Ohio-4432

,

Nov 28, 2011
Main Contacts
Co-Chair

Columbus

Co-Chair

Ft. Mitchell

Indianapolis

Columbus

Youngstown

Cincinnati

Cleveland

Columbus

Cleveland

Ft. Mitchell
All Practice Group Attorneys