Overview
Shelby is a shareholder practicing in the area of Workers' Compensation. Her litigation practice focuses on the defense of claims against state funded and self-insured employers. Shelby has served as lead counsel in numerous cases in the Courts of Common Pleas in Hamilton, Montgomery, Warren, Butler and Clermont Counties in Ohio.
Shelby represents nationally known trucking companies, retailers, hotel establishments, and food manufacturers. Shelby also works with smaller, state-funded clients to keep their claim costs low, and to successfully resolve their disputes through either trial or settlement. Shelby collaborates with her clients to make sure that they feel actively involved in the litigation and resolution of their case. Shelby has participated in many mediations which were resolved in her clients' favor. Shelby also presents teaching seminars on specific Workers' Compensation issues to multiple clients and to claim adjusters.
Described by her peers as aggressive, tenacious, and fair, Shelby also has a unique advantage with respect to claims management as she started her career on the other side of the courtroom as a representative for injured workers. This special perspective provides Shelby with valuable insight as she counsels her clients, enabling her to both anticipate and defend the varying aspects of a workers' compensation claim.
Shelby has been recognized by Ohio Super Lawyers Magazine as a "Super Lawyer," an honor bestowed upon less than 2.5% of lawyers in the State of Ohio. Shelby has also served as an adjunct professor at her alma mater, The University of Dayton School of Law.
Representative Experience
In the case of State ex rel. Lapp Roofing & Sheet Metal Co., Inc. v. Indus. Comm. The Supreme Court of Ohio reaffirmed their prior holding that in order to perfect an appeal under 4123.511 a party must substantially comply with the following four requirements: (1)the claimant and employer names, (2) the claim number, (3)the date of the decision appealed from, and (4)the fact that the appellant appeals therefrom. The Supreme Court of Ohio held that absolute compliance is not necessary, rather, if a party substantially complies with the provisions of 4123.511, that will be sufficient to perfect the appeal. State ex rel. Lapp Roofing & Sheet Metal Co., Inc. v. Indus. Comm.,117 Ohio St.3d 179, 2008-Ohio-850
Obtained defense victory against an alleged Loss of Use of Arm, saving the client $144,000.
Obtained defense victory in multiple Asbestosis Death claim, saving clients from paying hundreds of thousands of dollars in death benefits.
Routinely obtained favorable Handicap Reimbursements.
Successfully mediated multiple cases.
Gave presentations to clients in order to help them handle claims in more efficient and cost-effective ways.
Gave presentations to colleagues on topics of interest to workers' compensation attorneys, including relevant case law updates.
Honors & Recognitions
Graduate of the Ohio Women's Leadership Institute, Class of 2014

Recognized in The Best Lawyers in America® for Employment Law - Management

Recognized as a Rising Star and as a Super Lawyer by Ohio Super Lawyers Magazine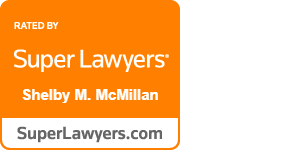 AV Preeminent® Rated with Martindale-Hubbell® Peer Review Ratings™
Environmental Law Moot Court Team, 1996
Community & Professional
Ohio State Bar Association
Kentucky Bar Association
Cincinnati Bar Association
Northern Kentucky Bar Association
Ohio Women's Bar Foundation
Ohio Women's Bar Association
Adjunct Professor:
University of Dayton School of Law, Legal Profession III, 2000


Results
For a more complete list of trial results, please contact attorney.
Mar 29, 2023

,

Motion For Summary Judgment

Miami County

Motion for summary judgment granted in workers' compensation claim for a large bank. The case involved a bank teller who sustained a concussion, post-concussive syndrome, and a protruded lumbar disc from a motor vehicle injury during their lunch break. We filed a motion for summary judgment arguing that because the Plaintiff was on a purely personal mission when they were injured, they were therefore, not in the course and scope of their employment.

Ohio Bureau of Workers' Comp.

Successfully obtained a total refund from the Ohio Bureau of Workers' Compensation (BWC) Surplus Fund for the entire cost of a claim. Utilized a narrow exception offered to state fund employers when their employees are injured as the result of a "Not-At-Fault Motor Vehicle Accident." The BWC agreed to remove the cost of the entire claim from the employer's experience, which was significant since there was nearly $40,000.00 in indemnity and medical bills paid in the claim. The claim ultimately settled for $34,500.00. However, our client was charged nothing for the settlement since The BWC agreed to reimburse the State-Fund employer for all charges to their experience from this claim, including the final settlement.

Apr 2017

,

Defeated Motion

Ohio Industrial Commission

Successfully defeated a motion requesting a total loss of use of the claimant's left arm, saving the Self-Insured Employer $191,025.

Aug 2015

,

Application for death benefits filed by a surviving widow

Ohio Industrial Commission

Successfully defeated a widow's application for death benefits alleging death due to asbestos exposure saving the Self-Insured employer approximately $200,000.

Warren

Plaintiff alleged 1996 injury aggravated pre-existing lumbar Degenerative Disc Disease

Ohio Industrial Commission

Claimant's motion for Scheduled Loss of 90% Loss of Vision DENIED.

Industrial Commission of Ohio

Claimant's Application for Permanent Total Disability benefits DENIED.

Supreme Court of Ohio

The State ex rel Lapp Roofing & Sheet Metal Company, Inc., v. Kevin Carter

Defense of workers' compensation claim involving establishing the sufficiency of Notice of Appeal filed by unrepresented employer.
News
News
Ohio Women's Bar Association Network Newsletter-Spring 2016

,

May 9, 2016

Press Release

,

Dec 2, 2015

Press Release

,

Dec 3, 2014

Press Release

,

Dec 5, 2013

Press Release

,

Sep 27, 2013

Press Release

,

Dec 16, 2011
Speaking Engagements
Cincinnati, OH

,

Sep 24, 2016

Case Law Update

Columbus, OH

,

Sep 21, 2016

OSIA Conference-Sponsor

The Issues of Course and Scope in the Allowability of a Workers' Comp. Claim

CareWorks Consultants and Gallagher Bassett Claim Departments - Columbus, OH

,

Oct 13, 2011

Overview of Workers' Compensation and Claim Investigation, Dollar General-Sedgwick-Attys and Claim Administrators Meeting

Columbus, Ohio

,

Oct 6, 2008
Practice Areas
Clerkships
Law Clerk to the Honorable John Kessler, former Chief Judge of the Montgomery County Court of Common Pleas
Education
J.D., University of Dayton, 1997
University of Dayton School of Law Champion
Walter Rice Moot Court Competition, November 1995
B.S., East Tennessee State University, magna cum laude, 1994
Recipient, East Tennessee State University Department of Political Science Outstanding Student, 1993-1994
Dean's List 11 Semesters
Admissions
State of Ohio, 1997
U.S. District Court, Southern District of Ohio, 1997
Commonwealth of Kentucky, 2005