Overview
Tim is a shareholder in Reminger's Cleveland office and serves as chair of the firm's Guardianship Practice Group. He focuses his practice on probate litigation. In this capacity, he leverages his jury trial experience to provide representation in probate and trust disputes involving will contests, charges of undue influence, breach of fiduciary duty actions, and other potential issues that can complicate the settling of an estate.
Tim also is experienced in legal matters involving probate, guardianship, trust, and estate administration. Tim represents trustees and executors of estates, creating flexible plans to meet their needs. Tim's experience in the area of probate and trust administration includes the drafting of estate plans for both individuals and families, and assisting them through the probate process. He also advises institutions on a variety of trust administration issues.
Tim has been recognized as a "Rising Star" by Ohio Super Lawyers Magazine for five consecutive years (2018-2022), a recognition given to less than 2.5% of lawyers in the State of Ohio. He is also recognized by The Best Lawyers in America: Ones to Watch for Litigation - Trusts and Estates.
Honors & Recognitions
Recognized as a Rising Star by Ohio Super Lawyers Magazine 2018-2022

Recognized in The Best Lawyers in America® for Trusts and Estates

Recognized by The Best Lawyers in America: Ones to Watch for Litigation - Trusts and Estates 2021-2022

Selected as a recipient of the American Bar Institute and American Bar Association Scholar/Leader Award, 2010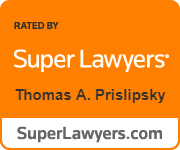 Community & Professional
Cleveland Metropolitan Bar Association
-Leadership Academy, Class of 2022
Ohio State Bar Association
Parma Bar Association
Juvenile Diversion Program in Parma, Ohio
-Volunteer Magistrate
Results
For a more complete list of trial results, please contact attorney.
Aug 2, 2023

,

Summary Judgment Granted

Cuyahoga County Court of Common Pleas

Motion for summary judgment granted in will contest case.

Nov 17, 2022

,

Judgment Affirmed

8th Appellate Dist

Judgment affirmed in undue influence case.

Cuyahoga County Probate Court

Successfully represented client in will contest case, obtaining a 7-1 jury verdict after four days of trial and thirty months of litigation.

U.S. District Court, Northern District of Ohio

Defense of an attorney-trustee in trust lawsuit. The Federal Court dismissed the Plaintiff's federal lawsuit on res judicata grounds.

Oct 13, 2020

,

Motion to Dismiss Granted

United States District Court for the Northern District of Ohio

Plaintiff Beneficiary has been litigating for years in state court over Plaintiff's parents' estate plan with varied results. Presumably dissatisfied with the rulings in state probate court, Plaintiff tries to bring new suit against Trustee in Federal Court which has limited subject matter jurisdiction. Trustee client successfully moved the Court to abstain or defer to multiple state court proceedings where all parties represented before a single probate judge. Federal Court stayed proceedings before it pending outcome of state probate and appellate matters.

6th District Court of Appeals

A defendant appealed the unanimous jury verdict which overturned the decedent's last will and testament. The appellate court, in a unanimous decision, found there was ample evidence at trial supporting a finding that the will was the product of undue influence. As a result, our clients will share equally in their mother's estate.

Nov 19, 2019

,

Unanimous Jury Verdict

Huron County, Probate Court

A daughter of the decedent unduly influenced her mother to change her will to benefit only her. We filed a will contest on behalf of the other two daughters of the decedent. After a two day trial, we won a unanimous jury verdict setting aside the invalid will and ensuring that the decedent's assets would transfer equally to her children, as she had truly intended.
News
News
Super Lawyers Magazine

,

Dec 30, 2021

Press Release

,

Dec 8, 2020

Press Release

,

Jan 2, 2020

Press Release

,

Nov 27, 2019

Press Release

,

Dec 5, 2018

Press Release

,

Dec 6, 2017

Press Release

,

Dec 5, 2017
Speaking Engagements
Columbus Bar Association

,

Oct 19, 2023

Akron Bar Association

,

Feb 17, 2023

Columbus Bar Association

,

Dec 15, 2022

2019 Probate Case Law and Statutory Update

Cleveland, OH

,

Oct 25, 2019

Cleveland, OH

,

Oct 25, 2019

Cleveland, OH

,

Oct 15, 2019

Statutory and Case Law Update

Columbus, OH

,

Oct 8, 2019

Filing Will Contests, Avoiding Will Contests, and Introduction to Guardianship Proceedings

Westlake, OH

,

Aug 13, 2019

Probate Process Overview and Probate Assets and Creditor Claims

Probate Litigation and Evidence

The Modern Family: Estate Planning and Litigation Issues for Blended Families

Columbus, OH

,

Mar 21, 2019

The Probate Process Explained

Youngstown, OH

,

Mar 4, 2019

Initial Filing in the Probate Court and Estate Timeline, and Law of Intestate Succession

How to Prepare and File the Inventory, Administration of the Estate

Cleveland, OH

,

Nov 15, 2018

Adding Injury to Insult: Planning and Litigating No Contest Provisions in Wills and Trusts

Columbus, OH

,

May 16, 2018
Insights
Publications
MarketWatch The Moneyist

,

Jul 29, 2021

Opening an Estate and Spousal Rights

Ohio State Bar Association – Basics of Estate Administration Webinar

,

Jun 4, 2020

Probate Law Journal of Ohio 

,

Feb 2020

Cleveland Metropolitan Bar Journal, December 2019 Issue

,

Dec 2019

Adding Injury to Insult: Litigating and Planning with In-Terrorem Clauses in Ohio

Probate Law Journal of Ohio, March/April 2019

,

Mar 2019
Blog Posts
Estate and Trust Dispute Center of Ohio

,

Jan 25, 2023

Estate and Trust Dispute Center of Ohio

,

Oct 25, 2022

Estate and Trust Dispute Center of Ohio

,

Jul 1, 2022

Estate and Trust Dispute Center of Ohio

,

Mar 11, 2022

Estate and Trust Dispute Center of Ohio

,

Dec 30, 2021

Estate and Trust Dispute Center of Ohio

,

Nov 3, 2021

Estate and Trust Dispute Center of Ohio

,

Sep 1, 2021

Estate and Trust Dispute Center of Ohio

,

May 19, 2021

Estate and Trust Dispute Center of Ohio

,

Dec 16, 2020

Estate and Trust Dispute Center of Ohio

,

Oct 29, 2020

Estate and Trust Dispute Center of Ohio

,

Oct 21, 2020

Estate and Trust Dispute Center of Ohio

,

Oct 7, 2020

Estate and Trust Dispute Center of Ohio

,

Aug 4, 2020

Estate and Trust Dispute Center of Ohio

,

Apr 24, 2020

Estate and Trust Dispute Center of Ohio

,

Apr 2, 2020

Estate and Trust Dispute Center of Ohio

,

Mar 12, 2020

Estate and Trust Dispute Center of Ohio

,

Feb 14, 2020

Estate and Trust Dispute Center of Ohio

,

Aug 27, 2019

Estate and Trust Dispute Center of Ohio

,

Jun 24, 2019

Estate and Trust Dispute Center of Ohio

,

Jun 11, 2019

Estate and Trust Dispute Center of Ohio

,

May 23, 2019
Practice Areas
Education
J.D., The University of Akron School of Law, 2010
-Student Bar Association, Executive President
B.S., Ohio University E.W. Scripps School of Journalism, 2007
Admissions
State of Ohio, 2010
U.S. District Court, Northern District of Ohio, 2015