Overview
As a shareholder and Co-Chair of Reminger's Estates, Trusts, and Probate Litigation Practice Group, Paul has statewide experience involving an array of million-dollar estate, trust, and guardianship issues such as undue influence, power of attorney abuse, and financial exploitation. An award-winning journalist who worked at daily newspapers around the country before becoming a lawyer, Paul employs the writing and investigation skills he developed as a reporter to maximize results in litigation. Whether you are ready to plan your estate, need questions answered after a family member dies, or believe litigation is necessary to challenge wills, beneficiary designations, or other bad acts, Paul has guided clients through post-death land, corporate, divorce, and oil-and-gas lease disputes.
Paul regularly lectures on estate and trust administration and litigation topics across the state of Ohio. He is an officer for the Cleveland Metropolitan Bar Association's Estate Planning, Probate & Trust Law Section and a member of the Ohio State Bar Association Probate Trust and Estate Section Council.
Representative Experience
Through effective cross examination at hearing (first chair), obtained client's appointment as estate administrator over competing application by demonstrating other applicant was unsuitable to serve as the estate's fiduciary.
Used effective written discovery and took multiple depositions that led to summary judgment on breach of fiduciary duty claim against estate executor for failing to prudently invest the decedent's assets.
Obtained bench trial plaintiff's verdict (third chair) and directed witnesses in plaintiff's case in chief to help demonstrate elderly man's caretaker exercised undue influence regarding his payable-on-death beneficiary designations.
Removed nominated executor (second chair) through effective hearing preparation and motion practice.
Honors & Recognitions
Selected as Best Lawyers: Ones To Watch for Litigation - Trusts and Estates, Trusts and Estates

Recognized as a "Rising Star" by Ohio Super Lawyers Magazine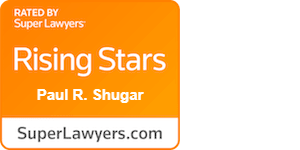 2012 Sidney A. Levin Award
-Best Legal Writing Paper for Student Note: Troubled Agreement for Troubled Waters: How an Amended Boundary Waters Treaty Can Solve the Great Lakes Agreement's Fatal Flaws, published in 2013 Cleveland-Marshall Global Business Law Review
North Carolina Press Association Awards 2010
-First place, sports news
North Carolina Press Association Awards 2009
-Second place, sports news
Pacific NW SPJ Awards 2007
-First place, sports news
Pacific NW SPJ Awards 2006
-Third place, sports feature; Honorable mention, sports news
Inland Northwest SPJ Awards 2006
-Second place, general columns
Ohio AP Awards 2002
-Best sports columnist; sports game story, honorable mention
Eagle Scout
-Highest rank awarded by Boy Scouts of America
Community & Professional
Ohio State Bar Association
-Member, Probate Trust and Estate Section Council

Cleveland Metropolitan Bar Association
-Chair, Estate Planning, Probate & Trust Law Section
-Membership Committee
Results
For a more complete list of trial results, please contact attorney.
Cuyahoga County Probate Court

We obtained a Plaintiffs' verdict at trial for the decedent's sisters invalidating, on the basis of undue influence, changes made to their decedent brother's beneficiary designations for bank accounts, retirement accounts, a car title, and real estate executed two months before the decedent died and were contrary to the decedent's expressed intent in his estate planning for more than 20 years. The trial victory resulted in $800,000 being returned to the benefit of Plaintiffs and their family members.

Cuyahoga County Probate Court

Obtained partial summary judgment on plaintiffs' behalves in will-construction claim filed in alternative to a will-contest to determine whether plaintiffs were beneficiaries pursuant to the will's terms. Court also determined that it would oversee the distribution of the estate to ensure the defendant acts in accordance with the testator's intent and not in bad faith, with dishonesty, or with improper motive regarding further distributions. The Court also held that plaintiffs did not violate the will's no-contest clause in pursuing the will-construction claim.

Aug 1, 2019

,

Favorable Ruling

Cuyahoga - Probate

Represented siblings in will construction/contest lawsuit and declaratory judgment complaint in which motion was filed for removal of Executor, brother of the deceased

Montgomery County-Probate Court

Obtained breach of fiduciary duty verdict against estate executor for failing in her duty to diversify the estate's assets and prudently invest the same that resulted in fiduciary's removal.

Wayne County Court of Common Pleas, Probate Division

Client was appointed administrator of the decedent's estate over competing applicant after successfully demonstrating at evidentiary hearing and through motion practice that competing applicant was unsuitable for appointment

Nov 7, 2016

,

Plaintiffs' verdict granted in bench trial

Cuyahoga County Court of Common Pleas, Probate Division

Successful Plaintiffs' verdict against elderly man's caretaker for undue influence that led to the financial exploitation of the elderly man prior to death through the change of various payable on death beneficiary designations.

U.S. District Court, Northern District of Ohio

Defended citizen's First Amendment challenge to municipal sign ordinance.
News
News
Super Lawyers Magazine

,

Dec 30, 2021

Press Release

,

Dec 8, 2020

Press Release

,

Jan 2, 2020

Press Release

,

Nov 27, 2019

Press Release

,

Oct 22, 2019

Press Release

,

Aug 23, 2017

Press Release

,

Jun 27, 2017

Press Release

,

Apr 26, 2017

Press Release

,

Oct 7, 2014

Press Release

,

Feb 27, 2014
Speaking Engagements
Columbus Bar Association

,

Oct 19, 2023

Catholic Community Foundation

,

Sep 12, 2023

Columbus Bar Association

,

Dec 15, 2022

The Probate Process from Start to Finish

Cleveland, OH

,

Oct 25, 2019

2019 Probate Case Law and Statutory Update

Cleveland, OH

,

Oct 25, 2019

Cleveland, OH

,

Oct 15, 2019

The Ills of Financial Elder Abuse

Cleveland, OH

,

Sep 24, 2019

Ethical Issues in Probate Proceedings and Introduction to Other Kinds of Probate Litigation

Perrysburg, OH

,

Sep 20, 2019

Estate Planning and Administration: The Complete Guide

Cleveland, OH

,

Aug 14, 2019

Ethical Issues in Probate Proceedings and Introduction to Other Kinds of Probate Litigation

Westlake, OH

,

Aug 13, 2019

Introduction to the First Amendment and Defamation Laws in the Age of Trump

Associated Legal Remedies When Financial Exploitation is Suspected in Elder Clients

Columbus, OH

,

Mar 14, 2019

Initial Filing in the Probate Court and Estate Timeline, and Law of Intestate Succession

Introduction to the First Amendment and Defamation Laws in the Age of Social Media

How to Prepare and File the Inventory, Administration of the Estate

Cleveland, OH

,

Nov 15, 2018

How to Prepare, Inventory and Administer an Estate

Cleveland, OH

,

Nov 14, 2018

Independence, OH

,

Sep 27, 2018

Fiduciary Responsibilities in Administering Estates and Trusts

Cleveland, OH

,

May 30, 2018

Live Teleconference

,

May 22, 2018

Don't Text and Unduly Influence: An Overview of How to Use Electronic Discovery in Probate Litigation

Cleveland, OH

,

May 15, 2018

First Amendment Freedoms and Defamation

Trusts 101

Defamation Law and Application in the Age of Digital and Social Media

The Probate Process/How to Prepare an Inventory as Part of the Estate Administration Process

Perrysburg, OH

,

Nov 3, 2017

Power of Attorney and Fiduciary Documents Best Serving our Elderly

Cleveland, OH

,

Jun 22, 2017

The Insidious Operation of Adult Financial Exploitation: Lessons From the Case Involving the Exploitation of Dr. Charles Sifford

Cleveland, OH

,

Jun 6, 2017

Guardianship and Power of Attorney Litigation

Cleveland, OH

,

Mar 10, 2017

Issues of Elder Law Abuse and Ethical Considerations When Representing Client with Diminished Capacity

Cleveland, OH

,

Mar 10, 2017

Legal Issues that Arise Interpreting the First Amendment and How Defamation Law Applies to the World of Social Media

First Amendment Freedoms and Defamation

Ohio University Scripps School of Journalism, Athens, OH

,

Apr 4, 2016

First Amendment Standards Applied to Student Journalists

Ohio University - Scripps High School Journalism Workshop, Athens, OH

,

Jul 17, 2015

Guardianship and Agent Litigation

Stark County Bar Assn. Estate Planning & Litigation Symposium, Canton, OH

,

May 28, 2015

Careers in Sports Journalism and the Legal Profession

Ohio University Chapter of Associated Press Sports Editors, Athens, OH

,

Mar 26, 2015

APSE Presentation and First Amendment and the Press - Ohio University Chapter of Associated Press Sports Editors

Ohio University

,

Mar 21, 2015

Advanced Directives in Probate Practice

Ohio Probate Court Associations of Ohio Webinar

,

Nov 19, 2014
Insights
Publications
Probate Law Journal of Ohio

,

Apr 2023

Legal Connections

,

Jan 3, 2023

Cleveland Metropolitan Bar Journal

,

Dec 8, 2020

Hot Topics in Estate Planning

Distinction Between Probate and Non-Probate Assets and the Preparation of a Probate Estate Inventory

Ohio State Bar Association – Basics of Estate Administration Webinar

,

Jun 4, 2020

Probate Law Journal of Ohio 

,

Feb 2020

Cleveland Metropolitan Bar Journal, December 2019 Issue

,

Dec 2019
Blog Posts
Estate and Trust Dispute Center of Ohio

,

Jun 16, 2023

Estate and Trust Dispute Center of Ohio

,

Jan 25, 2023

Estate and Trust Dispute Center of Ohio

,

Jan 3, 2023

Estate and Trust Dispute Center of Ohio

,

Dec 30, 2021

Estate and Trust Dispute Center of Ohio

,

Sep 17, 2021

Estate and Trust Dispute Center of Ohio

,

Oct 7, 2020

Estate and Trust Dispute Center of Ohio

,

Feb 14, 2020

Estate and Trust Dispute Center of Ohio

,

Aug 29, 2018

Estate and Trust Dispute Center of Ohio

,

May 2, 2018

Estate and Trust Dispute Center of Ohio

,

Apr 18, 2018

Estate and Trust Dispute Center of Ohio

,

Jun 27, 2017

Estate and Trust Dispute Center of Ohio

,

Jun 15, 2017

Estate and Trust Dispute Center of Ohio

,

May 17, 2017

Estate and Trust Dispute Center of Ohio

,

May 10, 2017
Practice Areas
Education
J.D., Cleveland State University College of Law, cum laude, 2013
Dean's List
Dean Advisory Council
Global Business Law Review, Managing Publications Editor

CSU College of Law

Trial Team member
Editor of The Gavel (Law school student newspaper)
International Law Students Association Treasurer
CALI High 'A' in Scholarly Writing
B.A., Ohio University E.W. Scripps School of Journalism, 2003
Dean's List
Sports Editor of The Post (Independent student newspaper)
Society of Professional Journalists
Admissions
State of Ohio, 2013
U.S. District Court, Northern District of Ohio, 2015