Overview
Ian practices at Reminger Co., L.P.A.'s Cincinnati office, where he focuses on general liability, directors and officers liability, employment, commercial and professional liability cases.
Prior to joining Reminger, Ian was a legal extern to the United States Attorney's Office for the Southern District of Ohio in Cincinnati and to U.S. District Judge William O. Bertelsman in the Eastern District of Kentucky.
Honors & Recognitions
Recognized by The Best Lawyers in America: Ones to Watch for Commercial Litigation and Labor and Employment Law - Management

Editor-in-Chief of the Northern Kentucky Law Review, Salmon P. Chase College of Law, 2012-13
Jack W. Grosse Moot Court Competition Champion, 2012
Recognized as a Rising Star by Ohio Super Lawyers Magazine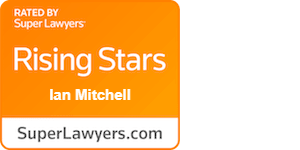 Community & Professional
American Bar Association
Cincinnati Bar Association
Ohio State Bar Association
SAY Recreational Soccer Program
-Volunteer Coach
Results
For a more complete list of trial results, please contact attorney.
U.S. District Court for the Southern District of Ohio, Western Division

Obtained dismissal of breach of contract complaint for lack of personal jurisdiction.

Aug 2019

,

Dismissal of Claim

Hamilton County Court of Common Pleas

Obtained dismissal of a malpractice claim at the pleading stage that alleged a failure to properly represent a client in an underlying criminal matter, on the basis that the claim was barred by the one-year statute of limitations.

Hamilton

Defense of claim alleging improper installation of ramp at an annual outdoor festival, which resulted in physical injury to plaintiff.

Jan 30, 2018

,

Judgment for Defendant

Hamilton

Defense of dental malpractice claim resulting from a tooth extraction.

Dec 13, 2017

,

Dismissal of Charges and Summary Judgment

U.S. District Court for the Southern District of Ohio, Western Division

Obtained dismissal and judgment as a matter of law in federal court on civil rights claims brought against a guardian ad litem due to the defendant's absolute immunity in performing a quasi-judicial function.

Jul 2017

,

Motion For Summary Judgment

U.S. District Court, Southern District of Ohio

Defense of security guard and his employer against civil rights violation charges by plaintiff.

Hamilton

Arbitration defense of Consumer Sales Practices Act claim arising out of automobile sale

Jun 29, 2016

,

Denied Jurisdiction

Ohio Supreme Court

Edward Formica, et al. v. Jeffrey A. Dehner, et al.

Plaintiff appealed adverse Court of Appeals decision in legal malpractice claim

Mar 25, 2016

,

Summary Judgment Affirmed

1st Dist. Ct. of App.

Steven Rusher, et al. v. SpringCastle America, LLC, et al

Plaintiffs appealed trial court's dismissal of claims brought under the Fair Debt Collection Practices Act and Ohio's Consumer Sales Practices Act against owners of debt.

Jan 11, 2016

,

Judgment Affirmed

12th Appellate Dist

Edward Formica, et al. v. Jeffrey A. Dehner, et al.

Plaintiff appealed adverse trial court judgment in legal malpractice claim.

Deerborn, IN

Defense of catastrophic medical malpractice claim

Warren

Defense of legal malpractice liability claims

Feb 6, 2015

,

Judgment Affirmed

2nd Appellate Dist

Steven Gregory vs. Towne Properties & Park Lane Apartments

Plaintiff appealed adverse trial court judgment in premises multiple family apartment complex.

Dec 5, 2014

,

Favorable Outcome

Warren

Defense of admitted liability legal malpractice claim

Montgomery

Premises liability claim arising from an injury sustained by a paper delivery man as a result of a stairwell that broke at a residential apartment complex.

Mar 5, 2014

,

Award for Plaintiff

Butler County

Arbitration defense of property damage claim
News
News
Super Lawyers Magazine

,

Dec 30, 2021

Press Release

,

Jan 7, 2019

Press Release

,

Dec 6, 2017

Press Release

,

Feb 2, 2015

Press Release

,

Feb 27, 2014
Speaking Engagements
Reasonable Accommodations under the Americans with Disabilities Act – What Employers Need to Know

Cincinnati, OH

,

May 17, 2019

Trial Advocacy and Demeanor

Newport, KY

,

Nov 13, 2018

Pregnancy Discrimination in the Workplace: A Guide for HR Professionals

Cincinnati, OH

,

Aug 16, 2018

The Ongoing Debate Over Whether Sexual Orientation/Gender Identity Discrimination is a Protected Class Under Title VII  

So, You Want to Be a Lawyer

Top Liability Trends in Employment Practices

Cincinnati, OH

,

Jan 25, 2017

Legal Trends in Employment Law Issues

Cincinnati, OH

,

Oct 26, 2016

The Fox News Sexual Harassment Claims and Other Current Employment Law Issues

Cincinnati, OH

,

Oct 20, 2016

Cincinnati, OH

,

Jan 20, 2014
Insights
Publications
OACTA Quarterly Review

,

Aug 25, 2022

OACTA Quarterly Review

,

Mar 14, 2022

Employment Law Newsletter, February 2022

,

Feb 4, 2022

Employment Law Newsletter, November 2021

,

Nov 17, 2021

Employment Newsletter, November 2019

,

Nov 2019

Ohio Association of Civil Trial Attorneys Quarterly Review

,

Spring 2019

Employment Practices Liability Winter Newsletter 2019

,

Feb 2019

Employment Practices Defense E-Blast

,

Jan 28, 2019

Employment Liability Newsletter

,

Aug 2018

The EEOC: "Pro-Business" and Protections Afforded to Minority Employees

National Bar Association Magazine

,

Jul 2017

Fall 2016 Employment Practices Liability Newsletter

,

Oct 26, 2016

Reminger Co., LPA Spring 2015 Employment Practices Newsletter

,

Jun 1, 2015

Reminger Employment Practices Newsletter Fall 2014

,

Nov 6, 2014
Clerkships
Legal extern to the United States Attorney's Office for the Southern District of Ohio in Cincinnati
Legal extern to the U.S. District Judge William O. Bertelsman in the Eastern District of Kentucky
Education
J.D., Northern Kentucky University, Salmon P. Chase College of Law, cum laude, 2013
Editor-in-Chief, Northern Kentucky Law Review
Salmon P. Chase College of Law Moot Court Board
National Order of Scribes Award for excellence in legal writing
B.A., Political Science, University of Cincinnati, 2003
Certificate of Asian Studies
Admissions
State of Ohio, 2013
U.S. District Court, Southern District of Ohio, 2014
State of Indiana, 2014
U.S. District Court, Southern District of Indiana, 2014
U.S. District Court, Northern District of Indiana, 2014
U.S. District Court, Northern District of Ohio, 2015