Overview
Serving as the Managing Partner of Reminger's Cincinnati office, Joe's practice at Reminger is focused in two primary areas: Employment Practices Liability defense and Professional Liability defense. On the Employment side, Joe is the Chair of Reminger's Employment Practices Group. In addition to those responsibilities, Joe maintains an active docket representing clients in all manner of employment disputes such as claims and suits for:
Employment discrimination
Wrongful termination
Title VII and R.C. 4112 claims
Retaliation
Non-competition/non-solicitation agreements
Other statutory claims under the FMLA, FLSA and NLRA
Since joining Reminger in 2002 and being named partner in 2007, Joe has litigated hundreds of employment claims in the State of Ohio Courts of Common Pleas, the United States District Courts (Northern and Southern Districts of Ohio, Eastern and Western Districts of Kentucky, and Southern District of Indiana), Equal Employment Opportunity Commission, Ohio Civil Rights Commission, National Labor Relations Board, and appellate matters in nearly all of the Ohio Appellate Courts (10 of 12 Ohio Appellate Districts), the Ohio Supreme Court, and the Sixth Circuit Court of Appeals.
Joe is a frequent presenter and trainer on a variety of employment related topics to various groups such as: human resources professionals, local businesses, bar associations, insurance claim representatives, and the Ohio Chamber of Commerce.
Joe is also a leader in the firm's Professional Liability practice group. Although his focus is generally defense of lawyer malpractice claims, Joe has also represented accountants, financial advisors, real estate agents, board directors and officers, dentists, psychiatrists and psychologists, and other professionals throughout his 20 year career. Joe is the Chair of the Professional Liability Committee for the Ohio Association of Civil Trial Attorneys (OACTA), which is the state's defense lawyer association. In addition to serving OACTA, he is a member of the Cincinnati Bar Association's Ethics Committee and frequently presents on topics related to professional liability, risk management for lawyers and firms, and legal ethics. Joe also actively represents Ohio lawyers and judges in grievance and disciplinary proceedings throughout the state.
Representative Experience
Joe has had multiple successful results on behalf of lawyers and other professionals throughout the State of Ohio and Commonwealth of Kentucky. While a more complete list of results can be found on the Results tab, below are few recent highlights of successful trial court and appellate results:
December 2014, trial victory in Warren County, Ohio in legal malpractice case with jury verdict of $1,192, against pretrial demand of $150,000, and blackboard damages of $650,000
May 2015, defense verdict in Warren County, Ohio in a legal malpractice case on behalf of law firm sued in underlying complex commercial transactions
February 2016, summary judgment victory in Kenton County, Kentucky for law firm sued for malpractice for failure to timely file underlying tort action
June 2016, appellate victory in the Second Appellate District in legal malpractice case for domestic relations firm sued for failure to protect life insurance assets
April 2017, dismissal of judicial grievance/discipline matter
As a seasoned appellate practitioner, Joe has been counsel of record on 33 appellate cases, four of which were litigated in the Ohio Supreme Court. Joe was also a member of a team of lawyers on a case taken to the United States Supreme Court in the representation of a law firm sued under the Fair Debt Collection Practices Act.
Honors & Recognitions
Selected as Best Lawyers Lawyer of the Year 2021 – Employment Law - Management, Cincinnati

Recognized in The Best Lawyers in America® 2022 for Employment Law - Management

Recognized as a Rising Star by Ohio Super Lawyers Magazine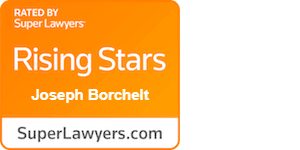 OACTA Distinguished Service Award, 2007 and 2015
Community & Professional
Ohio Association of Civil Trial Attorneys (OACTA)
Professional Liability Committee Chair
Previous Editor of OACTA Update
Cincinnati Bar Association
Ethics Committee Member
Cincinnati Academy of Leadership for Lawyers (CALL) – Class of 2012
Kenton County Court Appointed Special Advocate (CASA)
Served as CASA for 12 abused and neglected children in Kenton County
Ohio Supreme Court Lawyer-To-Lawyer Mentor Program
Hamilton County Special Olympics Volunteer
American Cancer Society
Trustee Committee for Annual Cattle Baron's Ball, 2009 – 2011
Ohio State Bar Association
American Bar Association
Kentucky Bar Association
Northern Kentucky Bar Association
Professional Liability Underwriters Society
Results
For a more complete list of trial results, please contact attorney.
Jul 6, 2023

,

Motion to Dismiss Granted with Prejudice

Hamilton County Common Pleas Court

Defended a real estate title company in an action for malpractice and professional negligence arising out of an allegedly improper real estate transfer. Plaintiff asserted damages in the six figures for a purported loss in property value arising from the alleged errant transfer. Upon receiving the Complaint, we timely prepared a Motion to Dismiss, arguing Plaintiffs failed to state a claim for malpractice and professional negligence against our client. More specifically, based upon the contract documents attached to Plaintiffs' Complaint, it was clear from the face of the Complaint that our client was not in privity with the Plaintiffs and owed no duty. Further, under Ohio law, a title company cannot be held liable for legal malpractice. Upon oral argument, the Court ruled from the bench and granted Lawyers Title's Motion to Dismiss without further delay.

In this matter, we were successful in obtaining dismissal on a professional liability claim. To that end, the trial court granted the defendant financial planner/insurance agent's motion to dismiss the plaintiffs' complaint alleging errors and negligence associated with the submission of a life insurance beneficiary designation change form.

Mar 1, 2023

,

Summary Judgment

Warren County Court of Common Pleas

Succesfully obtained summary judgment for our attorney-client in a claim for legal malpractice filed in the Warren County Court of Common Pleas. This case involved the attorney's representation of a client in a business dispute that concluded approximately seven (7) years ago. The Court agreed with our argument that the malpractice claim was barred by the statute of limitations, and dismissed the case on summary judgment before the start of discovery.

Nov 22, 2022

,

Dismissal Affirmed

6th Appellate Dist

Dismissal affirmed in favor of our attorney client in regards to alleged civil conspiracy, malicious prosecution, and intentional infliction of emotional distress, fraud, abuse-of-process, false imprisonment, and other negligence-based claims, arising out of our clients' representation of a spouse in a contested custody dispute with the Appellant-father.

Jul 2022

,

Summary Judgment Granted

Warren County Court of Common Pleas

Succesfully represented a fire investigator accused of negligence, civil conspiracy and malicious prosecution. The investigator was alleged to have issued an erroneous investigation report which determined that the housefire was arson and resulted in the Plaintiff's wrongful indictment for arson. The Warren County Court of Common Pleas granted our motion for summary judgment on the issue of a lack of duty to the carrier's insured, as well as immunity for cooperation with law enforcement investigations.

Feb 17, 2022

,

Motion to Dismiss Granted

United States District Court, Western District of Kentucky

Motion to Dismiss granted on claim for legal malpractice involving an underlying domestic relations case.

12th District Court of Appeals

Successfully obtained dismissal of Condominium Owners' Association and property management company. The appellate court upheld the trial court's decision granting our motion to dismiss filed on behalf of the condo owners' association and property management company on a homeowner's counterclaims for wrongful foreclosure, fraud and violations of the fair debt collection practices act.

Jul 25, 2021

,

Reversed and Motion to Dismiss Granted

Kentucky Court of Appeals

The Kentucky Court of Appeals reversed the trial court's deciosion and granted our motion to dismiss a claim for legal malpractice against a guardian ad litem in the Kenton County Circuit Court. On February 22, 2022, the Kentucky Supreme Court denied discretionary review of the case.

Sep 2020

,

Motion to Dismiss Granted

Hamilton County Court of Common Pleas

Motion to dismiss granted in Hamilton County Court of Common Pleas on claims for legal malpractice that were barred by the statute of limitations.

Sep 2020

,

Summary Judgment Granted

1st Appellate Dist

Summary Judgment victory for professional massage studio on claims of negligent hiring and training. Summary Judgment was upheld on appeal by the First Appellate District.

Warren County Court of Common Pleas

Motion for Judgment on the Pleadings granted in Warren County Court of Common Pleas for property management company and employees on claims related to wrongful foreclosure on property.

Aug 2019

,

Dismissal of Claim

Hamilton County Court of Common Pleas

Obtained dismissal of a malpractice claim at the pleading stage that alleged a failure to properly represent a client in an underlying criminal matter, on the basis that the claim was barred by the one-year statute of limitations.

May 2019

,

Summary Judgment Granted

Boone County, KY

Summary Judgment granted in Boone County Kentucky Circuit Court on claims of fraud and negligence asserted against real estate agent for failure to disclose mold contamination.

Oct 23, 2018

,

Judgment Granted

U.S. District Court, Southern District of Ohio

Obtained a judgment in the amount of $3 million in an insurance coverage dispute.

Aug 4, 2017

,

Motion to Dismiss Granted

U.S. District Court, Southern District of Ohio

Former employee's claim of wrongful conduct associated with the reporting of motor carrier violations after the employee left employment with the company/client

Jun 29, 2016

,

Denied Jurisdiction

Ohio Supreme Court

Edward Formica, et al. v. Jeffrey A. Dehner, et al.

Plaintiff appealed adverse Court of Appeals decision in legal malpractice claim

Mar 25, 2016

,

Summary Judgment Affirmed

1st Dist. Ct. of App.

Steven Rusher, et al. v. SpringCastle America, LLC, et al

Plaintiffs appealed trial court's dismissal of claims brought under the Fair Debt Collection Practices Act and Ohio's Consumer Sales Practices Act against owners of debt.

Jan 11, 2016

,

Judgment Affirmed

12th Appellate Dist

Edward Formica, et al. v. Jeffrey A. Dehner, et al.

Plaintiff appealed adverse trial court judgment in legal malpractice claim.

J. McComb, et al. v. Katz, Greenberger & Norton Co., L.P.A.

Warren

Defense of complex commercial representation legal malpractice claim

Dec 5, 2014

,

Favorable Outcome

Warren

Defense of admitted liability legal malpractice claim

Mar 28, 2012

,

Summary Judgment

Montgomery

Legal malpractice claim for alleged failure to properly advise criminal client of rights during plea stage

1st Appellate Dist

McCarthy v. Sterling Chemicals Inc., et al.

Tank car manufacturer appeals trial court's grant of new trial to personal injury plaintiff.

Dec 8, 2009

,

Plaintiff Verdict

Hamilton

Prosecution of tenant/landlord dispute in commercial litigation claim

Adams

Poneris v. A & L Painting LLC

Affirming jury verdict in favor of employer regarding intentional tort action brought by employee injured when he fell off a bridge while on the job

2nd Appellate Dist

Tibbs v. Ernst Ents. Inc.

Affirming summary judgment in favor of employer where former employee brought action disability discrimination since the employee could not perform the essential function of his job as a commercial truck driver.

2nd Appellate Dist

Warman v. L. Patrick Mulligan & Assoc. Co.

Affirming summary judgment in favor of Defendants legal malpractice action where attorneys represented Plaintiff in a criminal matter since one-year statute of limitations for legal malpractice, rather than four-year statute for fraud.

Feb 4, 2009

,

Directed Verdict

Hamilton

Defense of catastrophic injury claim in products liability case

12th Appellate Dist

Boettcher v. Gradall Co.

Reversing summary judgment entered in favor of manufacturer under strict product liability theory since there remained an issue of fact as to whether failure to equip forklift with drivers side and overhead mirrors was the proximate cause.

12th Appellate Dist

Wilson v. AIG

Affirming summary judgment in favor of Defendant insurers sice employee killed in automobile accident while on the job was not covered under employer's policy.

Butler County

Defense of catastrophic employer intentional tort

Montgomery

Defense of commercial premises liability personal injury claim.

(Waussau Insurance)

Montgomery

Defense of commercial premises liability claim.

8th Appellate Dist

Sanson Co. Inc. v. Granger Materials Inc.

Affirming order requiring Defendant, a rock-crushing operation, to refrain from activities resulting in dust because it caused a nuisance to Plaintiffs, nearby businesses engaged in food sales, storage, and distribution.

Aug 3, 2007

,

Reversed and Remanded

1st Appellate Dist

Grace v. Mastrserio, et al.

The Court of Appeals, Mark P. Painter, P.J., held that: i) privileged communications and acts statute did not limit client's waiver of common law attorney-client privilege to client's express consent or by his voluntary testimony on the same subject
News
News
Press Release

,

Nov 3, 2020

Press Release

,

Aug 20, 2020

Press Release

,

Dec 2, 2015

Press Release

,

Dec 3, 2014

Press Release

,

Dec 5, 2013

Press Release

,

Dec 17, 2012

Press Release

,

Dec 16, 2011
Speaking Engagements
Unclear About Paid Leave Obligations Under the New Families First Coronavirus Response Act?

Putting Document Retention Programs in Place 

Cincinnati, OH

,

Apr 11, 2019

How to Avoid Being a Target in Legal Malpractice

Columbus, OH

,

Aug 23, 2018

Career Development and Life Balance

Crestview Hills, KY

,

May 24, 2018

Employment Practices Liability Claims

Cincinnati, OH

,

May 21, 2018

West Chester, OH

,

May 14, 2018

Ethics in the Context of All Civil Litigation

Hartford, CT

,

Feb 27, 2018

Effective Time Management and Achieving Work Life Balance

Cincinnati, OH

,

Oct 11, 2017

Trumpdate: How the Change in Presidential Administration Might Impact Employers

Cincinnati, OH

,

Jun 1, 2017

Top Trends in Employment Law Issues

Career Development & Balance

Crestview Hills, KY

,

May 25, 2017

Top Trends in Employment Law Issues

Chillicothe, OH

,

Apr 28, 2017

Top Liability Trends in Employment Practices

Cincinnati, OH

,

Jan 25, 2017

Age Discrimination & Employment: What Every Employer Needs to Know

Cincinnati, OH

,

Jan 15, 2017

The Fox News Sexual Harassment Claims and Other Current Employment Law Issues

Cincinnati, OH

,

Oct 20, 2016

Dealing with Your First Medical Malpractice Claim

Ohio State Bar Assn. Legal Ethics and Professional Conduct Annual Convention, Cincinnati, OH

,

Apr 28, 2016

Ethics in Appellate Practice

Ohio State Bar Assn. CLE, Columbus, OH

,

Apr 7, 2016

Top Ten Current Employment Law Issues

CNA Global Specialty Lines, Wyomissing, PA

,

Dec 3, 2015

Lessons from Losses – A Study in Accounting Risk Management

Ohio Society of Certified Accounts, Cincinnati, OH

,

Nov 19, 2015

Risk Management for Accountants

Ohio Society of Certified Public Accountants Annual Convention, Dayton, OH

,

May 20, 2015

Ethics and Appellate Practice

Ohio State Bar Association CLE, Columbus, OH

,

Apr 16, 2015

Ethical Issues in Brief Writing, Oral Presentation and Appellate Practice

Ohio Association of Civil Trial Attorneys Annual Conference, Columbus, OH

,

Nov 14, 2014

Ethics of Appellate Practice - Ohio State Bar Assn. CLE

Columbus, OH

,

Apr 16, 2014

Cincinnati, OH

,

Jan 20, 2014

Lessons from Losses- A Study of Risk Management for Accountants

Ohio Society of Certified Public Accountants - Dayton, OH

,

May 23, 2013

Disqualification of Opposing Counsel in Professional Liability Cases

OACTA Legal Malpractice Seminar - Columbus, OH

,

Jun 15, 2012

Director and Officers Scope of Risks

Intelligrated/CNA Underwriting Consultants - Mason, OH

,

Dec 19, 2011

Ohio State Bar Association CLE - Columbus, OH

,

Apr 6, 2011

General Principles of Professional Liability - Gilbride Insurance Consultants CLE Seminar

Columbus, OH

,

Nov 9, 2010

General Employment Discrimination Issues, YUSA Corporation Personnel Dept. & Supervisors

Washington Courthouse, Ohio

,

Oct 4, 2008

2007 Family Medical Leave Act Updated, Council on Education & Management

Cincinnati, Ohio

,

Nov 5, 2007

Principles of Commercial Premises Liability Exposures, Dollar General National Risk Management Team

Nashville, TN

,

Aug 10, 2007
Insights
Publications
OACTA Quarterly Review

,

May 2023

Employment Law Newsletter, February 2022

,

Feb 4, 2022

Employment Law Newsletter, November 2021

,

Nov 17, 2021

Employment Newsletter, August 2019

,

Aug 2019

Cincinnati Employment Newsletter

,

Jan 2019

Legal Professional Liability Newsletter, 1st Quarter 2018

,

Feb 2018

Introduction: Professional Liability Committee

OACTA Newsletter, Volume 11, Issue No. 3

,

Aug 2017

Managing Potential Claims and Risks through Early Detection and Reporting

The Better Lawyer: A Risk Management Publication for Attorneys

,

Jul 13, 2017

Fall 2016 Employment Practices Liability Newsletter

,

Oct 26, 2016

Reminger Co., LPA Spring 2015 Employment Practices Newsletter

,

Jun 1, 2015

Reminger Employment Practices Newsletter Fall 2014

,

Nov 6, 2014

Travelers Bond Fall 2013 Risk Management Newsletter

,

Oct 23, 2013

 Ohio Association of Civil Trial Attorneys Spring Quarterly Review

,

Apr 20, 2013

Appellate Practice Group E-News, November 2011

,

Nov 28, 2011

OACTA Newsletter - Fall 2011

,

Oct 6, 2011

How The Sixth Circuit Opened The Door For New 'Regarded As' Claims Under ADA for Pregnancy-Related Conditions

Employment Practices Group E-Newsletter - Summer 2011

,

Jul 1, 2011
Reminger Reports
Education
J.D., The University of Akron School of Law, magna cum laude, 2002
-CALI Top Grade Awards
-Jessup International Law Moot Court Competition, 2001-2002 (Best Brief Winner-2001)
The College of Wooster, 1999
-Varsity Lacrosse 4 years (team captain senior year)
-Senior Award-1999 (presented by the "W" Alumni Association)
Admissions
State of Ohio, 2002
U.S. District Court, Northern District of Ohio, 2003
U.S. District Court, Southern District of Ohio, 2005
U.S. Court of Appeals, Sixth Circuit, 2005
Commonwealth of Kentucky, 2005
United States Supreme Court, 2010
U.S. District Court, Eastern District of Kentucky, 2010