Overview
David is a Partner, a member of the firm's Management Group and serves as the managing partner for the firm's Toledo office. His national practice focuses on civil defense litigation with particular experience in the defense of trucking and transportation claims, professional liability matters, employment practices liability issues, and directors and officers liability claims. David represents a diverse national client base in complex civil litigation, class action disputes and catastrophic injury cases. As a trial attorney, he is called upon by clients during their most difficult times and has served as lead counsel in litigation and arbitration disputes in Arkansas, Illinois, Indiana, Michigan, Minnesota, Missouri, Nebraska, Ohio, Pennsylvania and Texas. He regularly represents clients in state and federal court, as well as arbitration before the American Arbitration Association (AAA).
David is also the Chairperson of the firm's Oil, Natural Gas, and Energy practice group. He has extensive experience handling complex oil, gas, and real estate litigation involving land use, lease rights, royalty litigation, and other real estate title issues. David is frequently asked by clients across the State of Ohio to solve their most challenging oil, gas and land use issues.
Since 2014, David's has been recognized as a "Rising Star" by Ohio Super Lawyers Magazine, a recognition given to less than 2.5% of lawyers in the State of Ohio. David has also been selected as "Who's Who in Area Law" by the Toledo Business Journal. For seven years, David served as an adjunct instructor at the University of Toledo College of Law teaching courses on trial advocacy and oil and gas law.
David graduated from Wilmington College with a degree in criminal justice and a minor in accounting. He also played four years of Division III college basketball. Prior to becoming a lawyer, David worked as a contract special investigator for the U.S. Office of Personnel Management, conducting national security background investigations in the Washington D.C. area. In 2006, David returned to Ohio and attended the University of Toledo College of Law, where he earned his Juris Doctor degree in 2009 and was a member of the Trial Advocacy Program. In his free time, David enjoys spending time on his family's farm.
Honors & Recognitions
Selected as "Who's Who in Area Law" by Toledo Business Journal

Recognized in The Best Lawyers in America® for Commercial Litigation

Recognized as a Rising Star by Ohio Super Lawyers Magazine
Community & Professional
Federation of Defense & Corporate Counsel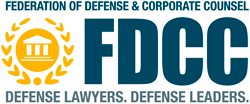 Toledo Bar Association
Ohio State Bar Association
Indiana State Bar Association
Michigan State Bar Association
Ohio Farm Bureau
Energy Mineral Law Foundation (EMLF), Member
Aircraft Owners & Pilots Association (AOPA)
Results
For a more complete list of trial results, please contact attorney.
Ohio Supreme Court

Defended amusement park against a class-action lawsuit seeking reimbursement of money paid for season passes due to the park not opening amidst COVID-19. The Erie County Common Pleas Court dismissed all claims. Plaintiff appealed to the Sixth District Court of Appeals, which overturned the trial court ruling. Reminger successfully appealed to The Ohio Supreme Court, which reversed the judgment of the court of appeals and reinstated the trial court's original judgment.

Mar 31, 2021

,

Dismissal of All Claims

U.S. District Court, Northern District of Ohio

Defense of Class and Collective Action arising from alleged violations of the Labor Standards Act ("FLSA") and Ohio Minimum Wage laws against amusement park. Motion for Judgment on Pleadings was granted, dismissing all claims in the Complaint.

Jul 31, 2019

,

Summary Judgment

Wood County

Successfully represented creditor in securing summary judgment on plaintiff/creditor's complaint for the principal and interest due and further securing for creditor an order of summary judgment on counter-claims filed by debtor.

Aug 22, 2014

,

Defense Verdict

Knox

Defense of wrongful death medical malpractice claim

Lucas

Arbitration defense of property damage and lost profits
trucking liability claim

U.S. District Court, Northern District of Ohio

Complaint for recovery of Life Insurance Proceeds allegedly paid in violation of ERISA

3rd District Court of Appeals

Conway Freight v. R&KTransit, et al., Case No. 15-12-10

Appeal of Trial Court's grant of Summary Judgment and Declaratory Judgment to Broker by Contract hauler related to insurance coverage and indemnity provisions for property damage

Lucas

Arbitration defense of property damage products liability case

Harrison County

Complaint for damages and enforcement of deed restrictions prohibiting the use of the surface estate for the extraction of oil and gas from adjacent parcels though horizontal fracking techniques

Hancock

Defense of medical malpractice claim alleging failure to diagnose massive heart attack in 30-year old.

Jun 28, 2011

,

Favorable Outcome

Knox

Defense of wrongful death emergency medicine malpractice claim

Aug 30, 2010

,

Defense Verdict

6th Appellate Dist

David Davis v. Firelands Hospital

Plaintiff appealed adverse trial court result in catastrophic medical negligence claim based on trial court evidentiary rulings.

May 21, 2010

,

Judgment Affirmed

6th Appellate Dist

Alkop, Inc., et al. v. Roger E. Vodicka, et al.

Plaintiff appealed adverse trial court judgment in real estate easement dispute claim.

Hancock

Arbitration defense of commercial premises liability property damage claim

Mar 2, 2010

,

Defense Verdict

Lorain

Defense of wrongful death medical malpractice case following anoxic episode from massive infection

Nov 20, 2009

,

Plaintiff Verdict

Lorain

Defense of admitted trucking liability personal injury claim
News
News
Toledo Business Journal

,

Nov 2021

Press Release

,

Nov 3, 2020

Press Release

,

Nov 27, 2019

Press Release

,

Dec 5, 2018

Press Release

,

Sep 12, 2018

Press Release

,

Dec 6, 2017

Press Release

,

May 18, 2017

Press Release

,

Dec 2, 2016

Press Release

,

Oct 4, 2016

Press Release

,

Dec 2, 2015

Press Release

,

Feb 2, 2015

Press Release

,

Dec 3, 2014

Press Release

,

Nov 18, 2014

Press Release

,

Oct 7, 2014

Press Release

,

Sep 4, 2014

Press Release

,

Dec 5, 2013

Press Release

,

Oct 8, 2012

Crain's Cleveland Business

,

Mar 27, 2012

The Plain Dealer

,

Mar 13, 2012

Press Release

,

Mar 13, 2012
Speaking Engagements
Preparing For and Conducting an Effective Mediation

Consumer Protection Class Action Lawsuits

Chicago, IL

,

May 25, 2017

Winning at Mediation

Hartford Financial Products Claim office, New York, NY

,

Feb 3, 2016

What to Expect When Your Deposition is Taken in Medical Malpractice

University of Toledo Medical Center, Toledo, OH

,

Mar 25, 2015

Navigating State and Federal EPL Remedies

Zurich Insurance FI, D&O and EPL Claim Department Seminar, New York, NY

,

Sep 30, 2014

Ohio's Rules Governing Professional Responsibility and Ethics

CLE of Tom Gilbride and Co. - Toledo, OH

,

Nov 20, 2013

Ohio Shale Play

Premier Crop Insurance Annual Meeting - Waldo, OH

,

Dec 19, 2012

The Perils of Diagnosis

The Doctors Company Greater Cleveland Insureds

,

Nov 15, 2011

Defiance, OH

,

May 31, 2011
Insights
Publications
Reminger Client Tools  

,

Mar 15, 2013

Governmental/Public Entry Law in Indiana

Reminger Client Tools

,

Dec 1, 2012

Reminger Attorneys Appointed to Positions With City of Maumee

Maumee Mirror - Toledo, OH

,

Oct 12, 2012

Shale Gas: Drilling Down

Cleveland Plain Dealer Article

,

Mar 13, 2012
Education
J.D., University of Toledo College of Law, 2009
Trial Advocacy Program, 2007 to 2009
National Order of Barristers, 2009
B.A., Wilmington College, BA, 2003
Admissions
State of Ohio, 2009
U.S. District Court, Northern District of Ohio, 2010
U.S. Court of Appeals, Sixth Circuit, 2010
State of Indiana, 2011
U.S. District Court, Northern District of Indiana, 2012
U.S. District Court, Southern District of Indiana, 2012
U.S. District Court, Southern District of Ohio, 2013
State of Michigan, 2014
U.S. District Court, Eastern District of Michigan, 2015