Overview
Based in Reminger's Cleveland office, Sean focuses his practice on the defense of professionals including attorneys, accountants, broker-dealers, individual stock brokers, investment advisors, insurance agents, and ERISA plan fiduciaries throughout the United States.
He has litigated in the state and federal courts of Ohio, California, Georgia, Indiana, Illinois, Missouri, New York, North Carolina, Pennsylvania, and South Carolina, and regularly counsels clients on actions before the Financial Industry Regulatory Authority (FINRA), U.S. Securities and Exchange Commission, Internal Revenue Service, U.S. Department of Labor, and state departments of securities and/or insurance.
Representative Experience
Regularly advise and represent SEC registered broker-dealers and registered representatives in FINRA arbitrations involving debt and equity securities, alternative investments, open / closed end mutual funds, unit investment trusts, and insurance products such as whole life, variable annuities, universal variable life insurance policies, 1035 exchanges, suitability, churning, options trading, fraud, State Blue Sky Laws, and Ponzi-schemes.
Obtained "no action letter" from SEC Division of Enforcement in favor of Registered Investment Advisor in SEC Share Class Selection Disclosure Initiative.
Successfully defended national broker-dealer on claims of vicarious liability and negligent supervision arising from fraudulent conduct and selling away of registered representative.
Successfully defended options trader on claims of forgery, churning, and unauthorized transactions.
Successfully defended financial advisor on claims related to tax on collateral assignment of variable annuity pledged as security on personal loan.
Successfully resolved IRS audit of 401(k) profit sharing plan partial termination under IRC 411(d).
Prosecuted insider trading action in violation of United States Securities and Exchange Act Sec. 10(b) and SEC Rule 10b-5.
Represented licensed professionals in regulatory investigations before the Ohio Division of Securities, and FINRA Department of Enforcement.
Represented licensed insurance professional in regulatory investigations before the Ohio Department of Insurance.
Represented certified financial planner in proceedings before the CFP Board of Standards, Inc.
Obtained summary judgement in favor of estate planning attorney on claims of malpractice by contingent beneficiaries of revocable trust. Affirmed on appeal and petition denied by the Supreme Court of Ohio.
Obtained summary judgement in favor of domestic relations attorney on claims of malpractice brought by spouse. Affirmed on appeal before the USCA 6th Circuit.
Obtained summary judgement in favor of litigation attorneys and law firm on claims of malpractice by client, and counterclaim for more than $100,000 in legal fees.
Obtained dismissal of complaint in favor of probate attorney on claims of conspiracy and malicious prosecution.
Obtained voluntary dismissal in favor of bankruptcy attorney on claims of malpractice claims brought by Office of the United States Trustee.
Obtained dismissal of claims against Certified Public Accountant for malpractice relating to preparation of financial statements and corporate tax returns
Obtained dismissal of third-party claims for indemnification and contributions against title insurance agent in class action alleging fraudulent overcharging and violation of filed rate schedules.
Defended title insurance agent in indemnification action by national title insurance company for non-disclosure of public liens
Defended bank trust department on allegations of mismanagement of Qualified Replacement Property related to Employee Stock Ownership Plan (ESOP).
Defended regional bank in phishing scheme that resulted in more than $1 Million in fraudulent transfers.
Dismissal of wrongful termination action before the Ohio Civil Rights Commission.
Honors & Recognitions
Recognized as a Rising Star by Ohio Super Lawyers Magazine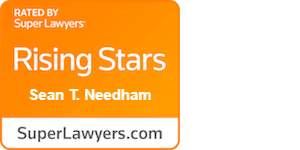 Community & Professional
Defense Research Institute (DRI)
Professional Liability Underwriting Society (PLUS)
Ohio State Bar Association
SIFMA Compliance & Legal Society
Results
For a more complete list of trial results, please contact attorney.
Nov 21, 2022

,

Decision Affirmed

11th Dist. Ct. of Appeals

Affirmed decision of trial court on an administrative appeal under R.C. 2506.01 behalf of a local city council accused of violating Ohio's Sunshine Laws while removing a city police chief for cause after notice and hearing. Because the hearing under R.C. 733.36 is a quasi-judicial proceeding, the Sunshine Laws do not apply and City Council was within its power and discretion to meet in private and consider the evidence before voting to remove the appellant based on his misconduct. Furthermore, the Court rejected the notion that "off duty" conduct of an officer, including the chief of police, cannot be considered by City Council when deciding to remove the individual from office under the Ohio Revised Code.

Jan 6, 2022

,

Claims Dismissed

FINRA

Defended broker-dealer client was the subject of a seven-figure customer complaint alleging overconcentration, unsuitable recommendations, and a lack of supervision concerning five alternative investments in various Real Estate Investment Trusts. The FINRA arbitration panel dismissed all claims against our client, holding that "any and all claims for relief… including any request for punitive damage, treble damages and attorneys' fees, are denied."

Jan 5, 2021

,

Summary Judgment Granted

United States District Court for the Northern District of Indiana

Insurance broker negligent procurement claims related to commercial property coverage prior to substantial fire loss.

U.S. District Court, Southern District of Ohio

Early dismissal of Vermont based Executor of the Estate in plaintiff's legal malpractice and conspiracy claim, finding attorney did not avail the privileges and protection of Ohio by participating in disciplinary investigation.

Jan 19, 2019

,

Judgment Affirmed

8th Dist. Ct. of Appeals

Terry L. Jochum, et al., v. Ezio Listati, et al.

Plaintiff appealed adverse trial court judgment in defense of legal malpractice claim.

8th Dist. Ct. of Appeals

Mitchell v. Babickas, 2018-Ohio-383

Affirming trial court summary judgement in favor of product manufacturer for property damage

United States District Court for the Northern District of Ohio

Early dismissal of domestic relations attorney on claimed violations of 42 USC 1983, abuse of process and conspiracy.

United States Disctrict Court for the Southern District of Ohio

Stipulated dismissal of financial advisor on plaintiffs claims of fraudulent inducement to purchase universal life insurance policy

U.S. District Court, Southern District of Ohio

Early dismissal of insurance agency on claims of negligence and malpractice for lack of federal jurisdiction

Jan 26, 2015

,

Summary Judgment

8th District Court of Appeals

LAME, Inc. v. E.G. Systems Inc., 2015-Ohio-686

Summary judgement in favor of product manufacture and distributor for claims of personal property damage

Mar 7, 2014

,

Motion to Sever Third Party Claims Granted

United States District Court for the Western District of Pennsylvania

Granting motion to sever third party claims against title insurance agent in class action alleging improper application of title insurance rate

U.S. District Court, Northern District of Ohio

Early dismissal of certified public accountant on claims of malpractice and conspiracy

Mar 6, 2012

,

Denial of Temporary Restraining Order and Early Dismissal

United States Disctrict Court for the Southern District of Ohio

Denial of temporary restraining order and early dismissal of plaintiff's malpractice claims against attorneys based on lack of privity

Nov 14, 2011

,

Affirmed Early Dismissal

5th Dist. Ct. Appeals

Berkmyer v. Serra, 2011-Ohio-5901

Affirming early dismissal of malpractice claims against defendant estate planning attorney for lack of privity with contingent beneficiaries.

Subsequent History, cert denied, Supreme Court of Ohio, 131 Ohio St. 3d 1484
News
News
Press Release

,

Nov 3, 2020

Press Release

,

Dec 5, 2018

Press Release

,

Dec 6, 2017

Press Release

,

Mar 14, 2017
Speaking Engagements
DRI Professional Liability Seminar

,

Dec 9, 2021

Updates and Trends in Accounting Malpractice, Securities Litigation and Banking Disputes

Strategies for Addressing New or Novel Damage Theories

San Diego, CA

,

Oct 28, 2019

Rogue Brokers – Tips and Strategies for Representing the Firm

San Diego, CA

,

Oct 28, 2019

Recent Trends: Insurance Agent and Broker Error & Omissions

Cleveland, OH

,

Apr 14, 2019

Supervising Dually Registered Representatives

Los Angeles, CA

,

Aug 14, 2018

Update on Transactional Legal Malpractice

Las Vegas, NV

,

Jun 14, 2018
Insights
Reminger Reports
Education
J.D., Cleveland State University College of Law, 2006
B.S.S.S., Ohio University, 2002
Admissions
State of Ohio
Commonwealth of Massachusetts
U.S. Court of Appeals, Fourth Circuit
U.S. Court of Appeals, Sixth Circuit
U.S. Court of Appeals, Seventh Circuit
U.S. District Court, Northern District of Ohio
U.S. District Court, Southern District of Ohio
U.S. District Court, Western District of Pennsylvania
U.S. District Court Northern District of Texas
U.S. District Court, Middle District of Tennessee
U.S. District Court, Western District of Tennessee
U.S. District Court, Western District of Michigan