Overview
Keona is a partner in Reminger Co., L.P.A.'s Columbus office and focuses her legal practice in several areas, including employment litigation, governmental liability, and general casualty. Keona has extensive experience in both state and federal courts, including the appellate level. She also represents clients before administrative agencies, such as the U.S. Equal Employment Opportunity Commission, the Ohio Civil Rights Commission, and the U.S. Department of Education Office for Civil Rights. Keona originally joined Reminger as a law clerk and worked in a wide variety of practice groups.
Keona has been recognized as a Rising Star by Ohio Super Lawyers Magazine and has been recognized by The Best Lawyers in America: Ones to Watch. She is also a member of a number of professional organizations. She previously served on the Board of Directors of the Ashland University Alumni Association, including serving terms as the Vice President and President of the Board.
While at Capital University Law School, Keona served on the Law Review Executive Board and as a Legal Intern in the law school's Legal Clinic. She also competed as a member of the Capital University Law School Mock Trial team, which won second place at the regional competition in Cleveland. She now serves as an advisor to the Mock Trial team.
Representative Experience
Obtained defense verdict (as second chair) on behalf of a hospital in a commercial premises liability personal injury claim.
Obtained favorable outcome at trial (as second chair) on behalf of individual and small business in admitted liability case involving motor vehicle accident and claims of permanent injuries.
Obtained reversal of a denial of political subdivision immunity on behalf of a city and city water department.
Obtained summary judgment on behalf of a board of developmental disabilities in lawsuit involving claims of age discrimination, wrongful termination, and retaliation.
Successfully enforced arbitration provision on behalf of a nursing home that was upheld on appeal.
Successfully prosecuted retailer's claim for contractual indemnification and attorney's fees.
Honors & Recognitions
Recognized by The Best Lawyers in America: Ones to Watch for Labor and Employment Law - Management and Medical Malpractice Law - Defendants

Recognized as a Rising Star by Ohio Super Lawyers Magazine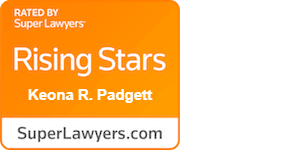 Community & Professional
American Bar Association
Federal Bar Association
Ohio State Bar Association
Defense Research Institute (DRI)
Columbus Bar Association
Ohio Association of Civil Trial Attorneys
Ashland University Alumni Association
-Past Board of Directors Member
Results
For a more complete list of trial results, please contact attorney.
Aug 22, 2022

,

Summary Judgment Affirmed

Third Appellate District Court, Auglaize County, Ohio

The Third District Court of Appeals affirmed the trial court's grant of summary judgment in favor of our clients, a board of education and baseball coach, based on political subdivision immunity.

May 9, 2022

,

Summary Judgment Affirmed

6th Circuit Court of Appeals

Summary judgment was granted in favor of construction company on negligence claims, including a wrongful death claim. The appellate court affirmed that decision, finding that the district court properly granted summary judgment under Ohio law.

Nov 16, 2021

,

Summary Judgment Granted

Cuyahoga County Court of Common Pleas

Summary judgment granted in favor of construction company on negligence claims and motion in limine granted to exclude the plaintiffs' experts and strike their report.

Aug 17, 2021

,

Summary Judgment Granted

U.S. District Court for the Southern District of Ohio, Western Division

Summary judgment granted in favor of a mobility company on negligence claims.

Apr 21, 2021

,

Summary Judgment Granted

Ross County Court of Common Pleas

Summary judgment granted in favor of Township Trustees on claims of employment and pay discrimination.

Sep 2, 2020

,

Summary Judgment Granted

Washington

Summary judgment granted in favor of school district, administrators, and teachers on negligence claims involving an individualized education plan, supervision, and staffing levels

Jun 2, 2020

,

Summary Judgment Granted

U.S. District Court, Southern District of Ohio, Eastern Division

Summary judgment granted in favor of school district on claims of copyright and trademark infringement

Delaware

Defense of board of education and individual coaches against claims of negligence related to injury during track and field practice

Delaware

Defense of pharmacy at small claims trial resulting in dismissal of the claims

Delaware

Defense of county board against claims of age discrimination, wrongful termination, and intentional infliction of emotional distress

Scioto

Defense of commercial premises liability claim and prosecution of claims for contractual indemnification and attorney's fees

Scioto

Prosecution of claims for indemnification and attorney fees

Jul 9, 2019

,

Judgment Entry affirming zoning decision by the Board of Zoning Appeals

Richland

Defense of decision by township Board of Zoning Appeals in administrative appeal to the trial court

Vinton

Defense of mayor in case involving removal of vehicles and equipment

U.S. Department of Education, Office for Civil Rights

Defense of school district before the U.S. Department of Education, Office for Civil Rights in case involving claims of disability discrimination and retaliation which resulted in a finding of no probable cause and dismissal of the charge.

Feb 19, 2019

,

Judgment Affirmed

Third District Court of Appeals, Union County

E/O Glenna Zellner, v. Prestige Gardens Rehabilitation and Nursing Center, et al

Plaintiff appeal adverse trial court judgment in long term care case based on signed arbitration agreement

Scioto

Defense of individual involving claims of hostile work environment, disability discrimination, and retaliation.

Ohio Civil Rights Commission

Defense of township fire department before the OCRC in case involving claims of discrimination which resulted in a finding of no probable cause and dismissal of the charge

Ohio Supreme Court

Christopher Plank, Administrator of the Estate of Monica Plank v. City of Bellefontaine and City of Bellefontaine Water Department

Defense of municipality in wrongful death case, arguing against jurisdiction

3rd District Court of Appeals

Christopher Plank, Administrator of the Estate of Monica Plank v. City of Bellefontaine and City of Bellefontaine Water Department

Defense of municipality in wrongful death case

U.S. District Court, Southern District of Ohio, Eastern Division

Defense of retailer in retail & hospitality personal injury claim involving slip and fall.

Feb 6, 2017

,

Summary Judgment Affirmed

12th Appellate Dist

Plaintiff appealed adverse trial court judgment in personal injury claim involving the rental of a bounce house

Ohio Civil Rights Commission

Defense of school district before the OCRC in case involving claims of discrimination which resulted in a finding of no probable cause and dismissal of the charge

Dec 13, 2016

,

Motion for Summary Judgment Granted

U.S. District Court, Southern District of Ohio, Eastern Division

Defense of retailer in retail & hospitality personal injury claim involving trip and fall.

Champaign County

Defense of retailer in retail & hospitality personal injury claim involving trip and fall.

Preble

Defense of personal injury claim due to bounce house rental

Jan 20, 2016

,

Judgment Affirmed

5th Appellate Dist

Timothy Melton v. Donna Guy and Ed's Sleds

Plaintiff appealed favorable jury award but denial of permanent damages.

Ohio Civil Rights Commission

Defense of school district before the OCRC in case involving claims of discrimination which resulted in a finding of no probable cause and dismissal of the charge

Dec 15, 2015

,

Judgment Affirmed

10th Appellate Dist

S. Smith-Huff v. Wal-Mart Stores

Plaintiff appealed adverse trial court decision granting retailer summary judgment in retail & hospitality personal injury claim involving trip and fall.

Franklin

Defense of construction company involving claims of negligence related to the parking lot at a shopping center

Apr 23, 2015

,

Favorable Outcome

Licking

Defense of auto admitted liability personal injury claim and allegations of permanent injuries

Pickaway

Defense of health care commercial premises liability personal injury claim
News
News
Super Lawyers Magazine

,

Dec 30, 2021

Press Release

,

Dec 8, 2020

Press Release

,

Jan 2, 2020

Press Release

,

Nov 27, 2019

Press Release

,

Dec 5, 2018

Press Release

,

Dec 6, 2017

Press Release

,

May 23, 2016

Press Release

,

Mar 9, 2014
Speaking Engagements
How to Get your Social Media, Email and Text Evidence Admitted in Trial

Columbus, OH

,

Oct 31, 2016

Managing Capital University's Law School's Mock Trial Program

Columbus, OH

,

Oct 7, 2016
Insights
Publications
Reminger Co., LPA Retail & Hospitality Newsletter Winter 2015

,

Feb 10, 2015

Safety Accountability Program (CSA) for the Trucking Industry

Harmonie Trucking Conference, Little Rock, Arkansas

,

Jun 1, 2014
Reminger Reports
Practice Areas
Education
J.D., Capital University Law School, magna cum laude, 2013
Executive Articles Editor, Capital University Law Review, Volume 41
Pro Bono Legal Honors
Order of the Curia
M.A., Political Science, American University, 2010
Passed Comprehensive Examination with Distinction
B.A., Political Science, Mathematics, and Spanish, Ashland University, magna cum laude, 2007
Admissions
State of Ohio, 2013
U.S. District Court, Southern District of Ohio, 2013
U.S. District Court, Northern District of Ohio, 2015

U.S. Court of Appeals, Sixth Circuit, 2015