Overview
David has devoted his entire legal career to litigation. As Chair of Reminger's Healthcare Law Practice Group, he has extensive experience in complex health care, regulatory, medical malpractice, and long-term care matters.
He has represented health care providers in regulatory matters before various professional boards, as well as in litigation involving contractual obligations and unfair competition. David also defends hospitals and physicians in numerous specialties as well as skilled nursing and assisted living facilities. Throughout his career, he has successfully litigated hundreds of lawsuits, involving health care practice claims, medical malpractice, nursing home negligence, and hospital liability. He has served as first chair counsel in more than 50 jury trials throughout Ohio.
David is a member of the American Board of Trial Advocates (ABOTA), a national organization of judges and lawyers dedicated to the preservation and promotion of the right to civil jury trial provided by the 7th Amendment of the US Constitution. Membership is by invitation only, limited to attorneys with substantial civil jury trial experience who exhibit the virtues of civility, integrity, and professionalism.
David is also a frequent speaker on issues of litigation and risk management, and has been featured numerous times in the media on such matters.
Honors & Recognitions
Recognized in The Best Lawyers in America® for Medical Malpractice Law - Defendants

Recognized as a Rising Star by Ohio Super Lawyers Magazine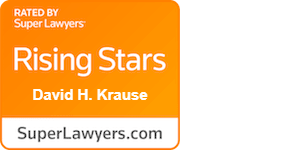 2016 Top Lawyers Central Ohio, Columbus CEO Magazine
Community & Professional
Cleveland Metropolitan Bar Association
Ohio State Bar Association
American Board of Trial Advocates
Results
For a more complete list of trial results, please contact attorney.
Nov 29, 2022

,

Judgment Affirmed

10th Appellate Dist

Plaintiff appealed adverse trial court granting summary judgment due to lack of expert witness in medical malpractice claim.

Montgomery County Common Pleas

Plaintiff underwent two level lumbar spine fusion performed by our neurosurgery client and subsequently claimed unremitting permanent pain from a cage/ spacer migrating into her spinal canal. Plaintiff claimed neurosurgeon failed to timely order appropriate tests and perform subsequent surgery to remove the cage, causing it to be permanently located in the spinal canal, resulting in permanent severe pain and disability.

Franklin County Court of Common Pleas

We represented a family practice physician. Plaintiffs alleged that our client failed to obtain urinalysis and MRI of the cervical neck in a patient with severe neck pain and hypertension. Plaintiff claimed this delayed diagnosis of her multiple myeloma, causing a C5 fracture and permanent spinal cord damage, multiple spine surgeries and permanent bowel and bladder incontinence. Plaintiff also claimed she is permanently confined to a wheelchair. Jury returned a unanimous verdict on favor of our client on standard of care.

Belmont County Common Pleas

Defense of plastic surgeon in case alleging failure to appropriately perform breast reconstruction, resulting in multiple further surgeries

Franklin County Court of Common Pleas

Defense of medical malpractice wrongful death claim alleging failure to obtain cardiac workup in hospitalized patient with risk factors for coronary artery disease.

Franklin County Court of Common Pleas

Defense of ENT surgeon in case alleging medical malpractice and wrongful death of 37 year old male who died from vertebral artery dissection and stroke following stent and spacer removal after sinus surgery.

Franklin

Defense of wrongful death medical malpractice claim

U.S. District Court, Northern District of Ohio

Defense of medical malpractice claim against neuroradiologist alleging failure to recognize indications of spinal epidural abscess on MRI.

Jefferson County Court of Common Pleas

Defended internal medicine/ attending physician in case alleging wrongful death of 33 year old high school track coach from pulmonary embolus.

Fairfield County Court of Common Pleas

Defended OB/GYN in case alleging permanent brachial plexus injury due to shoulder dystocia.

Stark

Defense of medical malpractice, wrongful death claim

Summit

Defense of delayed diagnosis in medical malpractice claim

Trumbull

Defense of catastrophic surgical medical malpractice claim.

Sep 9, 2014

,

Complaint dismissed

Franklin

Defense of physician in medical board administrative investigation

Summit

Defense of anesthesiologist in wrongful death medical malpractice claim involving allegation of inappropriately monitoring following spine surgery.

San Allen Inc., v. Buehrer

8th Appellate Dist

Flynn v. Fairview Retirement Village 

8th Appellate Dist

Flynn v. Fairview Retirement Village

Ohio Supreme Court

San Allen Inc., v. Buehrer

8th Appellate Dist

Grey v. Walgreens Co.

8th Appellate Dist

State Farm Mut. Ins. V. Grace

Ohio Supreme Court

9th Appellate Dist.

Sigmon v. Southwest General Health Center

8th Appellate Dist

Dasch v. Lake Hospital Systems, Inc.

11th Appellate District

Czarney v. Porter

8th Appellate Dist

Cohen v. Meridia Health Systems

8th Appellate Dist

8th Appellate Dist
News
News
Press Release

,

Mar 17, 2020

Press Release

,

Feb 27, 2014
Speaking Engagements
Leadership Checkpoint: Analyzing Your Team Healthcare Communications

Columbus, OH

,

Oct 21, 2016

One Click Away Risks of EHR

Mid-Ohio Association of TDC Insured Physicians, Columbus, OH

,

Sep 9, 2015
Practice Areas
Education
J.D., Case Western Reserve University School of Law, 1998
B.A., King's College, 1995
Dean's List
Admissions
State of Ohio
U.S. District Court, Northern District of Ohio
U.S. Court of Appeals, Sixth Circuit
U.S. District Court, Southern District of Ohio