CLEVELAND, OH - Reminger Co., LPA is pleased to announce that Brian T. Gannon has been named to the 2019 Irish Legal 100, an annual compilation of distinguished legal professionals in the United States who share one common bond: pride in their Irish roots. The list includes attorneys, legal scholars, and members of the judiciary who are accomplished in their fields of endeavor. Members include United States Supreme Court Chief Justice John Roberts and Justice Anthony Kennedy.
Brian was honored and recognized along with his fellow honorees on October 24, 2019 at the residence of the Irish Ambassador to the United States, Daniel Mulhall, in Washington D.C.
"We are extremely proud of Brian's recognition," said Reminger Managing Partner Stephen Walters. "This honor is well deserved, as Brian's commitment to his profession and to his clients is second to none."
Brian concentrates his practice in the areas of medical malpractice, long term care, and health care law. For almost his entire career, Brian has served the legal needs of physicians, medical professionals, hospitals, and long term care facilities. Brian has extensive experience handling all aspects of medical malpractice and long term care litigation, up through and including trial. Additionally, Brian routinely represents clients in administrative and regulatory investigations and hearings. Brian also chairs Reminger's Healthcare Law Practice Group. He has lectured on various topics relating to medical malpractice and healthcare law.
Brian is listed with Best Lawyers in America for Medical Malpractice Law - Defendants, and is recognized as a Rising Star by Ohio Super Lawyers Magazine.
Brian can be reached by emailing bgannon@reminger.com or by calling 216.430.2183.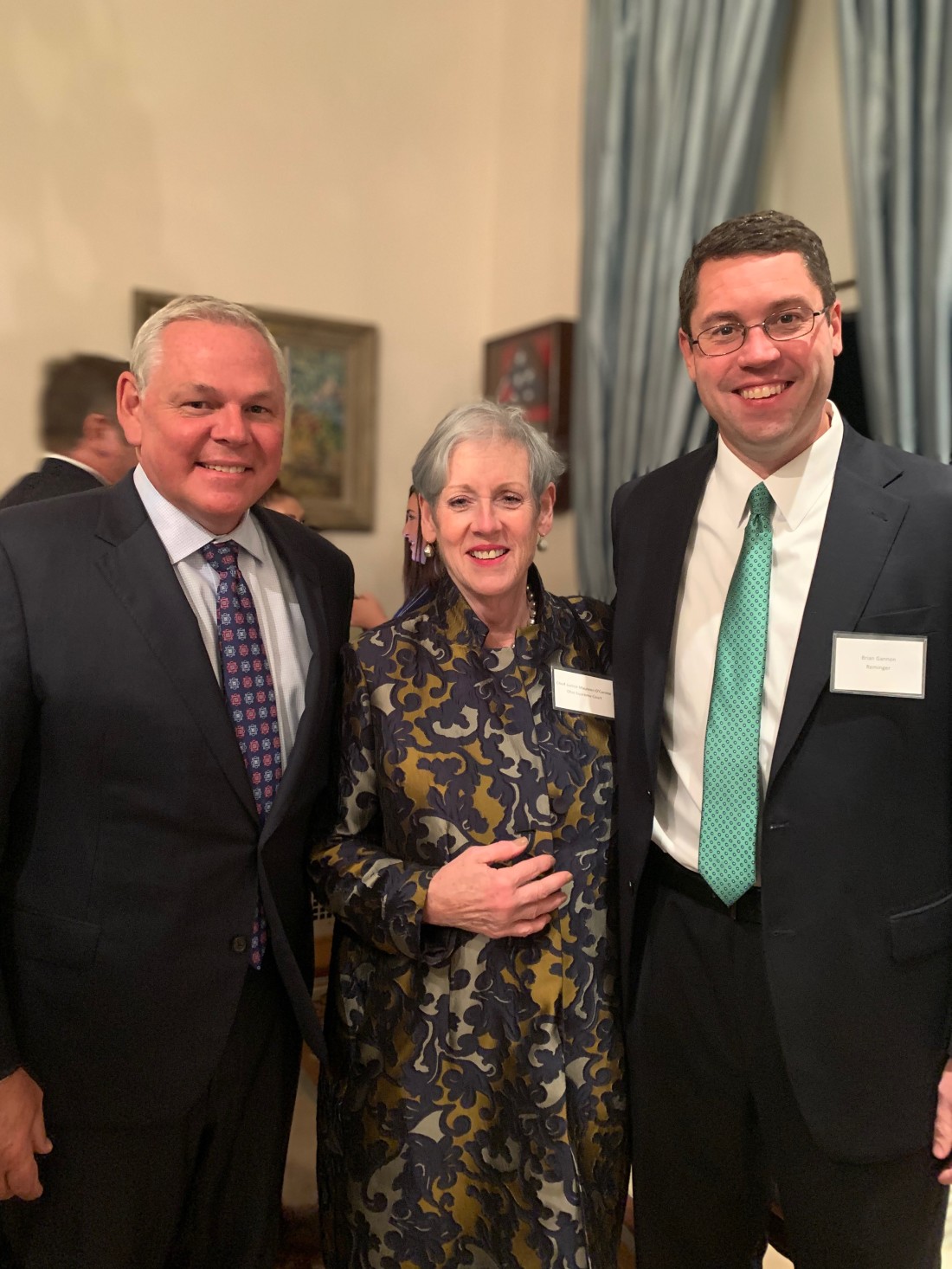 Reminger attorney William Meadows, Ohio Supreme Court Justice Maureen O'Connor, and Brian Gannon
Related Materials