CLEVELAND, OH- Julian T. Emerson, Gregory G. Guice, and Myra Barsoum Stockett have been recognized in Law Firm Leaders 2022, the first-ever comprehensive listing of law firm decision-makers who are of African, Asian, Hispanic, or Native American descent. The publication, compiled by Lawyers of Color, includes managing partners (office or national), executive/management committee members, and practice group heads/co-heads.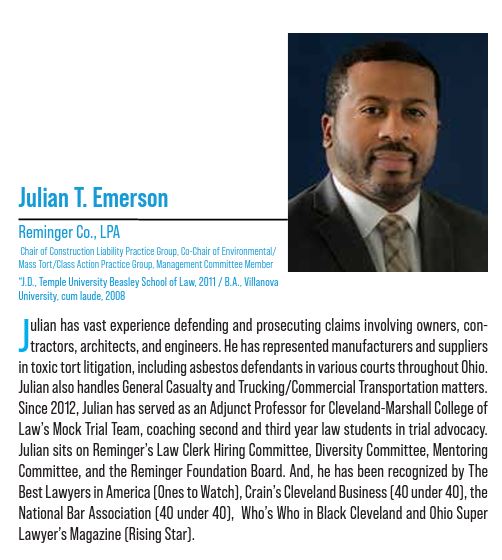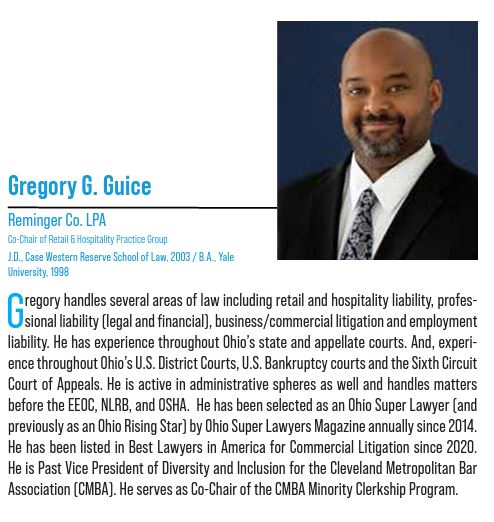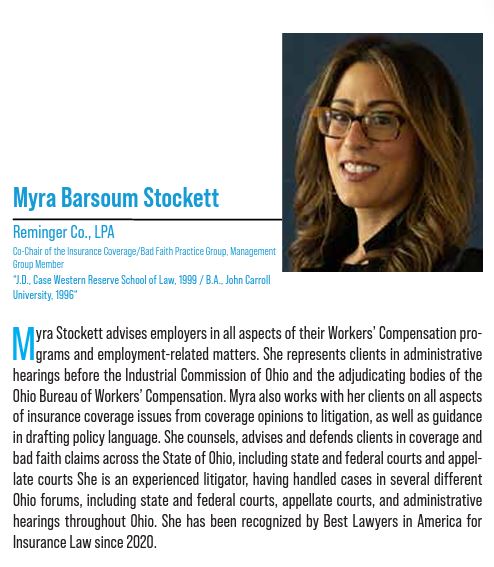 About Reminger, Attorneys at Law:
Reminger Co., L.P.A. is a full-service law firm with fifteen offices throughout the Midwest: Cleveland, Cincinnati, Columbus, Akron, Youngstown, Sandusky, Toledo, Fort Mitchell, Lexington, Louisville, Indianapolis, Fort Wayne, Northwest Indiana, Evansville, and Pittsburgh. With more than 150 attorneys collectively, Reminger's practice areas include all aspects of litigation, along with corporate, tax, real estate and probate matters. Our fundamental objective in all the legal services we provide is to obtain the best possible results for our clients in the most practical and efficient manner possible.
Related Materials