Overview
Roy's varied skill set positions him well for his multiple roles at Reminger, Co., L.P.A. Serving as the Managing Partner of the firm's Toledo office, Roy is also a trial lawyer, business consultant, adviser and friend of clients in a broad array of industries. He has represented the medical profession in malpractice suits, employment issues, directors and officers liability, and credentialing. He has represented product manufacturers in product liability claims and business disputes. He has defended class-action litigation. Public and private educational institutions retain him to resolve disputes with teachers, professors, students, and parents. Financial institutions, accountants and lawyers look to him for business advice, representation in employment disputes, contract negotiations and to defend them against negligence claims. Insurance carriers consult with him for coverage opinions, representation of general liability claims, to prosecute large subrogation actions, and as a mediator. For 40 years, he has represented the retail store industry in all their needs, including commercial litigation, personal injury litigation, security cases, and employment litigation. He tries cases in all Ohio state and federal courts and has been retained to handle and try litigation matters in contiguous states.
Roy is an active member of the community. He is past president and board member of Community Housing Resources, is a past board member of Lutheran Agencies Organized in Service, tutors adults in preparation for taking their GED exams with Seeds of Literacy, is a former high school wrestling official and an international curler. He serves as a state and federal court arbitrator and business mediator. He accompanied the governor of the State of Ohio on a trade mission to Europe.
Within the firm, Roy is a practice area chairman, member of the Management Committee, and is involved with attorney training.
Honors & Recognitions
Rated AV® Preeminent™: Very Highly Rated in Both Legal Ability and Ethical Standards by Martindale Hubbell Peer Review for 20 Years
Recognized as a Super Lawyer by Ohio Super Lawyers Magazine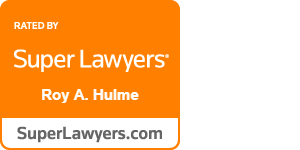 Listed in Best Lawyers in America for Litigation - Intellectual Property, since 2016
Listed in Best Lawyers in America for Litigation - Commercial Litigation, since 2016
Community & Professional
Toledo Bar Association
Lucas County Bar Association
Cleveland Metropolitan Bar Association
Michigan Bar Association
Ohio State Bar Association
Results
For a more complete list of trial results, please contact attorney.
Nov 6, 2020

,

Motion For Summary Judgment Granted

Cuyahoga County Court of Common Pleas

Plaintiff filed suit for wrongful termination in violation of Ohio's Whistleblower Protection Act and in violation of public policy, contending her termination was a result of her decision to report a coworker for perceived time theft and inappropriate use of a credit card. In reality, Plaintiff's position was eliminated as the owners streamlined their operations through digital and technological upgrades. The defense moved for and was granted summary judgment on the grounds that (1) the Ohio Whistleblower Protection Act is meant to protect public, not private, harm; (2) Plaintiff could not establish a prima facie case under the Ohio Whistleblower Protection Act; and, (3) Plaintiff could not establish a prima facie case of wrongful discharge in violation of public policy.

Sep 19, 2019

,

Judgment Affirmed

8th Dist. Cuyahoga No. 108077, 2019-Ohio-3774

Employment discrimination claim dismissed by trial court by way of summary judgment motion practice and affirmed by appellate court on appeal.

Aug 14, 2018

,

Defense Verdict

Lorain

Fire subrogation property damage claim

Nov 14, 2017

,

Defense Verdict

Lucas

Defense of commercial auto liability personal injury claim

Oct 19, 2017

,

Finding For Defendant

U.S. District Court, Northern District of Ohio

Arbitration defense of commercial premises liability personal injury claim with large Medicaid lien.

8th Appellate Dist

Rebecca Lively v. Donald Dunning, D.D.S., Inc. et. al.

Plaintiff appealed adverse judgment re: malicious prosecution and emotional distress claims

Feb 12, 2013

,

Defense Verdict

Lorain

Prosecution of subrogation claim for failure of defendant to properly size a sewer by-pass pump resulting in sewage backup.

Mar 28, 2012

,

Favorable Outcome

Cuyahoga

Prosecution of plaintiff employment contract commercial litigation case

Jun 3, 2010

,

Judgment Reversed

8th Appellate Dist

North Shore Auto Financing, Inc. dba Car Now Acceptance Corporation v. Block, et al.

Plaintiff appealed adverse trial court decision finding no violation of Truth In Lending Act.

Mar 29, 2010

,

Favorable Outcome

Cuyahoga

Defense of attorney fee claim of $194,000 following plaintiff jury verdict in sexual harrasment employment practices claim

Jun 1, 2009

,

Defense Verdict

Cuyahoga

Defense of alleged theft of trade secrets claim

8th Appellate Dist

Miller v. Management Recruiters International Inc.

The Court of Appeals, Patricia Ann Blackmon, J., held that: i) trial court did not abuse its discretion in refusing to vacate award based on arbitrator's alleged bias.

Sep 22, 2007

,

Defense Verdict

Cuyahoga

Defense of class action violation of state usery laws in automobile financing.

Mar 26, 2007

,

Finding For Defendant

Cuyahoga

Arbitration defense of franchise dispute involving violations of Ohio Business Opportunities Act.
News
News
Press Release

,

Aug 20, 2020

Press Release

,

Aug 15, 2019

Press Release

,

Aug 15, 2018

Press Release

,

Aug 15, 2017

Press Release

,

Aug 15, 2016

Press Release

,

Aug 17, 2015

Public Relations

,

Apr 24, 2015

Press Release

,

Oct 7, 2014

Press Release

,

Dec 16, 2011
Speaking Engagements
Arbitrations and Mediation

Case Western Reserve University School of Law, Cleveland, OH

,

Mar 20, 2015

Hiring and Monitoring: Complying with Federal and State Employment Laws

DRI Strictly Retail & Hospitality Conference - Chicago, IL

,

May 16, 2013

Mock Arbitration Commercial Litigation

Case Western Reserve School of Law

,

Mar 20, 2013

Employment Practices Liability - Gilbride Insurance Consultants CLE Seminar

Westlake, OH

,

Nov 8, 2010

What Real Estate Operating Officers, Management and Staff Need To Know About Employment Practices Liability

Keller Williams Regional Franchises Seminar - Cleveland, OH

,

Jul 29, 2010

Teamwork and Team Building- Management and Training Corporation of America Penal Division.

Grafton, OH

,

May 26, 2010
Insights
Publications
There is no abuse of discretion in which to vacate an award based on arbitrators' alleged bias
Reminger Reports
Practice Areas
Education
J.D., Case Western Reserve University, 1979
B.A., Capital University, magna cum laude, 1976
Admissions
State of Ohio, 1979
U.S. District Court, Northern District of Ohio, 1979
U.S. District Court, Southern District of Ohio, 1998
U.S. Court of Appeals, Sixth Circuit, 1985
United States Supreme Court, 1992
State of Michigan, 2015
U.S. District Court, Eastern District of Michigan, 2015
U. S. District Court, Northern District of Indiana, 2016
U. S. District Court, Southern District of Indiana, 2016