Overview
Bob has developed an extremely diverse practice in the areas of civil and business litigation, primarily focused on the representation of medical and non-medical professionals (including lawyers, accountants, real estate, insurance and financial professionals); entrepreneurs and business owners; officers and directors; property owners and managers; product designers, manufacturers, distributors and retailers; non-profits; architects, engineers and contractors; private and commercial motorists and transportation companies; and various other individuals and businesses involved in disputes which are often complex and involve catastrophic damages.
Bob also has far reaching experience with respect to claims for personal injury, malpractice, professional liability, wrongful death, breach of contract, breach of fiduciary duty, fraud/misrepresentation, trademark infringement, discrimination, civil rights, premises liability, automobile/trucking liability, business/partnership dissolution, and various other tort, contract and statutory matters.
Having handled to conclusion approximately 1,000 civil lawsuits in various state and federal courts across Ohio, Kentucky and Indiana, Bob has first-chaired more than 30 jury trials and approximately 60 arbitrations. He has also favorably disposed of numerous cases by way of dispositive motion and has successfully briefed and argued numerous meritorious appeals, including two cases which were heard by the Ohio Supreme Court.
Administratively, Bob serves as Chair of the firm's General Casualty and Pharmaceutical, Medical Device, and Life Sciences Practice Groups. He is also a practice area leader in several of the firm's additional practice groups.
Outside of the firm, Bob is a member of numerous state and federal bar associations and civil defense organizations. He graduated from the Cincinnati Academy of Leadership for Lawyers (CALL) in 2009 and remains active in that organization. He is a former adjunct professor at Chase School of Law where he assisted with the national trial advocacy team.
Honors & Recognitions
Listed in Best Lawyers in America for Product Liability Litigation – Defendants and Litigation - Insurance

Recognized as a Cincy Leading Lawyer by Cincy Magazine

Recognized as a Rising Star by Ohio Super Lawyers Magazine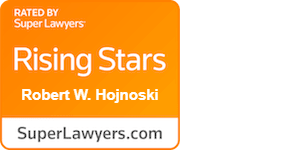 Community & Professional
Ohio State Bar Association
Cincinnati Bar Association
Ohio Academy of Civil Trial Attorneys
Kentucky Bar Association
Northern Kentucky Bar Association
Defense Research Institute
Claims and Litigation Management
Results
For a more complete list of trial results, please contact attorney.
Apr 25, 2023

,

Motion To Dismiss

Hamilton County Court of Common Pleas

Motion to Dismiss granted in medical malpractice and negligence case asserted against correctional medical provider for the wrongful death of inmate. This matter was already litigated and decided in client's favor in the federal court, but was re-filed by the Plaintiff in state court. We moved to dismiss based upon statute of limitations and other affirmative defenses.

Jan 24, 2023

,

Motion For Summary Judgment Granted, Claims Dismissed with Prejudice

U.S. District Court, Southern District of Ohio

Defended a big box retailer against an alleged premises liability claim involving a slip and fall due to a purported water hazard.

Dec 19, 2022

,

Motion For Summary Judgment

Brown

Summary judgment granted in favor of our agricultural supply company client in a case involving alleged catastrophic damage to a vineyard and winery. Plaintiffs alleged that our client improperly sprayed an herbicide on an adjacent soybean field, and that the chemical improperly drifted onto their vineyard.

Southern District of Ohio

Succesfully defended big-box retailer in a premises liability case alleging active negligence of employee.

Feb 10, 2022

,

Summary Judgment Granted

6th Circuit Court of Appeals

Medical negligence and constitutional deliberate indifference claims were asserted in connection with the death of an inmate at a county jail. It was alleged that the inmate developed endocarditis as a result of IV drug use prior to booking and that it was not timely recognized or treated. After significant discovery, summary judgment was rendered as to all federal claims by the U.S. District Court on behalf of the named medical providers and correctional staff. An appeal was taken to the U.S. Court of Appeals for the Sixth Circuit, which affirmed.

Sep 4, 2019

,

Summary Judgment Granted

U.S. District Court, Southern District of Ohio

Defense of federal civil rights action arising from jail suicide.

Sep 29, 2017

,

Motion for Summary Judgment and Permanent Injunction

Hamilton

Jun 30, 2017

,

Summary Judgment Affirmed

Defense of wrongful death dram shop liability claim against bar/restaurant arising from fatal head-on automobile accident

Jan 25, 2017

,

Summary Judgment

Butler County

Plaintiff alleged to have slipped and fell as a result of a wet floor, alleging significant injuries and surgical repair and rehabilitation

U.S. Sixth Circuit Court of Appeals

Estate of James Barton vs. Hamilton County, NaphCare, et al.

Federal civil rights, medical malpractice and wrongful death action brought against Hamilton County jail, corrections officers and medical staff related to death of an inmate while in custody

Hamilton

Arbitration defense of commercial services dispute

Warren

Defense of legal malpractice liability claims

Feb 6, 2015

,

Judgment Affirmed

2nd Appellate Dist

Steven Gregory vs. Towne Properties & Park Lane Apartments

Plaintiff appealed adverse trial court judgment in premises multiple family apartment complex.

Dec 24, 2014

,

Judgment Affirmed

1st Appellate Dist

Hustler Cincinnati. Inc. v. Elm 411, LLC

Defendant appeals adverse trial court judgment awarding Plaintiff attorney fees.

Nov 24, 2014

,

Injunction granted

Hamilton

Prosecution of injunction action against International Union regarding flash mobs.

Nov 14, 2014

,

Judgment Affirmed

1st Appellate Dist

V.R., a minor, et al. v. Cincinnati Hamilton County Community Action Agency

Plaintiff appealed adverse trial court judgment in multiple housing landlord tenant personal injury claim

Montgomery

Premises liability claim arising from an injury sustained by a paper delivery man as a result of a stairwell that broke at a residential apartment complex.

Hamilton

Defense of a non-profit agency in general tort personal injury claim

Hamilton

Defense of multiple commercial claim eviction action

Mar 21, 2013

,

Judgment Affirmed

U.S. District Court of Appeals, Sixth Circuit

Choices in Community Living, et al. v. Michael Petkus, Jr., et al.

Plaintiff appealed adverse trial court judgment in favor of real estate agent in claim of fair housing act disability discrimination case

May 2, 2012

,

Favorable Outcome

Hamilton

Defense of physical fitness products liability personal injury claim.

May 9, 2011

,

Judgment Affirmed

Warren

Leonard Brown v. Philadelphia Indemnity Insurance Co.

Plaintiff appealed adverse trial court judgment on single vehicle uninsured motorist claim alleging "corroborative evidence."

Apr 30, 2010

,

Judgment Affirmed

1st Appellate Dist

William Caruso v. National City Mortgage Company, et al,

Plaintiff appealed adverse trial court judgment against real estate appraisal on alleged negligent misrepresentation

USDC, Western KY

Defense of architect & engineer malpractice case

Hamilton

Defense of public entity liability personal injury claim based on alleged food poisoning (Phily Ins.)

Kenton Circuit Court, Kentucky

Arbitration defense of real estate property transfer dispute.

(CAU Insurance Co.)

Clark

Defense of commercial premises liability personal injury claim.

Clermont

The Court of Common pleas held that: i) law of the case doctrine did not apply to preclude entry of summary judgment for employer's insurer

Mar 7, 2007

,

Judgment for Plaintiff

Hamilton

Defense of intellectual property trademark and copyright infringement injunctive and damage case.
News
News
Press Release

,

Aug 20, 2020

Press Release

,

Aug 15, 2019

Press Release

,

May 7, 2019

Press Release

,

Aug 15, 2018

Press Release

,

Oct 7, 2014

Cincinnati Enquirer

,

Apr 22, 2013

Press Release

,

Feb 1, 2013

Press Release

,

Dec 17, 2012

WCPO-TV Channel 9 Cincinnati, OH

,

Apr 13, 2012

Cincy Magazine

,

Apr 1, 2012

Cincinnati Enquirer

,

Feb 22, 2012

Press Release

,

Jan 6, 2012

Press Release

,

Dec 16, 2011

Cincinnati Business Courier

,

Nov 7, 2011

ABCnews.go.com via World News

,

Oct 21, 2011
Speaking Engagements
Nuances in the Application of Common Premises Liability Rules by Ohio, Indiana, Kentucky

Newtown, PA

,

Aug 11, 2017

Landowner Liability For Criminal Acts: Risk Management for an Unstable World

New York, NY

,

Oct 14, 2016

The New Ethics Requirement for Ohio Lawyers, Cincinnati Bar Association CLE

Cincinnati, Ohio

,

Apr 20, 2007
Insights
Publications
Published case: JanetM. Johnson v. Wal-Mart Stores East, LP  2014-Ohio-2998

,

Jul 3, 2014

Cincy Magazine April 2012

,

Apr 1, 2012
Education
JD, University of Dayton School of Law, cum laude, 1998
National Trial Advocacy Team
BS, Gannon University, cum laude, 1995
Admissions
State of Ohio, 1998
U.S. District Court, Southern District of Ohio, 1999
Commonwealth of Kentucky, 1999
U.S. District Court, Eastern District of Kentucky, 2000
U.S. District Court, Western District of Kentucky, 2000
U.S. District Court, Southern District of Indiana, 2009
U.S. District Court, Northern District of Indiana, 2010
U.S. Court of Appeals, Sixth Circuit, 2010