Overview
Leon has over fifty years of experience in trust and estate litigation, will contests, fiduciary law, probate administration and estate planning. He is a nationally renowned attorney in his field and has been selected as a 'Best Lawyer in America', a 'Leading Lawyer' and an 'Ohio Super Lawyer' for years. He is a member of the American College of Trust and Estate Counsel, Ohio State Bar Association, and the Cleveland Bar Association where he served as a Member of the Board of Trustees and as General Chairman of the Cleveland Bar Association's Annual Estate Planning Institute.
Leon is a frequent lecturer and panelist on probate, estate planning, professional liability, and professional responsibilities issues for the American College of Trust and Estate Counsel, the Ohio Legal Center Institute, the Jewish Welfare Federation, Case Western Reserve University School of Law, Cleveland Marshall College of Law, Cleveland Bar Association, County Bar Association, and the National Business Institute. Leon also serves as a mediator and an arbitrator for private litigants.
Honors & Recognitions
Listed in The Best Lawyers in America for Litigation-Trusts and Estates and Trusts and Estates, since 1987
Selected as Best Lawyers Lawyer of the Year for Trust and Estate Litigation, Cleveland 2012 and 2014
Recognized as a Super Lawyer by Ohio Super Lawyers Magazine for more than 10 years, Top 100 in Ohio, Top 50 in Cleveland
Rated AV® Preeminent™: Very Highly Rated in Both Legal Ability and Ethical Standards by Martindale Hubbell Peer Review
The Metropolitan Who's Who in Law
International Who's Who of Professionals
Marquis Who's Who in America in Finance and Business
Selected as a Leading Lawyer by Inside Business Magazine, December, 2001- 2010
Estate Planning Advisory Council, Case Western Reserve University
Listed as one of the leading Trust and Estate attorneys in the country in The American Lawyer, November, 2004-2007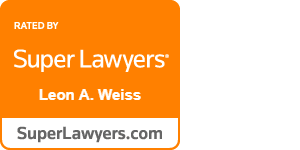 Community & Professional
American Bar Association
-Member, Probate & Trust Property Litigation Sections, Estate & Trust Litigation
-Committee/Subcommittee on Privileges and Experts
Ohio State Bar Association
-Member, Probate and Trust Section
Cleveland Metropolitan Bar Association
-Member, Estate Planning, Probate & Trust Law Section
American College of Trust & Estate Counsel
-Member, Fiduciary Litigation Committee/Evidence Subcommittee
Results
For a more complete list of trial results, please contact attorney.
Jun 18, 2020

,

Summary Judgment Granted

Cuyahoga County, Probate Court

In a unique question of Ohio and Michigan law, we won summary judgment determining that a will executed, although never probated, in Michigan was not effective to transfer assets out of an Ohio Trust. As a result, our clients inherited a share of their father's trust rather than it distributing solely to their step-brother.

Jun 12, 2020

,

Motion for Directed Verdict

8th Appellate Dist

Represented an individual Defendant in defense of a will contest. The case was originally dismissed on a motion for summary judgment, then remanded for trial. At the conclusion of Plaintiffs' case in chief to the Jury, we along with the other defense team members, successfully won a motion for directed. This appeal addressed significant evidentiary issues and, in the process, affirmed the trial court.

Jun 29, 2012

,

Judgment Affirmed

9th Appellate Dist.

Plaintiff appealed adverse trial court judgment in probate will contest action.

Oct 21, 2010

,

Judgment Affirmed For Appellee

8th Appellate Dist

In Re: Estate of Baltic

Plaintiff appealed trial court's grant of summary judgment to charitable organization in a probate administration case.
News
News
Super Lawyers Magazine

,

Dec 30, 2021

Press Release

,

Dec 8, 2020

Press Release

,

Aug 20, 2020

Press Release

,

Nov 27, 2019

Press Release

,

Aug 15, 2019

Press Release

,

Dec 5, 2018

Press Release

,

Aug 15, 2018

Press Release

,

Dec 6, 2017

Press Release

,

Aug 15, 2017

Press Release

,

Apr 26, 2017

Press Release

,

Dec 2, 2016

Press Release

,

Aug 15, 2016

Press Release

,

Dec 2, 2015

Press Release

,

Aug 17, 2015

Press Release

,

Dec 3, 2014

Press Release

,

Aug 18, 2014

Press Release

,

May 13, 2014

Press Release

,

Dec 5, 2013

Press Release

,

Aug 19, 2013

Press Release

,

Dec 17, 2012

Press Release

,

Aug 24, 2012

Press Release

,

Dec 16, 2011

Press Release

,

Oct 7, 2011

Press Release

,

Aug 31, 2011
Speaking Engagements
Best Practices and Duties of Trustees Fulfilling their Charge

The Ohio State Bar Association Annual Convention - Columbus, OH

,

May 7, 2012

Ohio Trust Code Three Years Later- Practical Applications and Issues- Jewish Community Federation of Cleveland 38th Annual Tax Seminar.

Cleveland, OH

,

Jun 3, 2010

"Adult Adoption and Beneficiary Status, the Current State of Ohio Law"- 2010- American College of Trust and Estate Counsel.

Cleveland,OH

,

Apr 24, 2010

Ethics in Regard to Probate Trust and Estate Planning, National City Bank and Key Bank Corp. Seminar

Cleveland, Ohio

,

Dec 9, 2008

Hot Topics for Estate Planners, Cleveland Metropolitan Bar Association CLE

Cleveland, Ohio

,

Jun 17, 2008

Can a private settlement agreement be used to avoid litigation or end litigation?, Marvin R. Pliskin Advanced Probate & Estate Planning Seminar

Cleveland, Ohio

,

Sep 14, 2007
Insights
Publications
Charitable organization is entitled to bequest before apportionment of estate taxes

Published case:In re: Estate of Baltic 191 Ohio App. 3rd 354,2010-Ohio-5141

,

May 23, 2011
Blog Posts
Estate and Trust Dispute Center of Ohio

,

Dec 30, 2021

Estate and Trust Dispute Center of Ohio

,

Oct 7, 2020

Estate and Trust Dispute Center of Ohio

,

Apr 24, 2020

Estate and Trust Dispute Center of Ohio

,

May 23, 2019

Estate and Trust Dispute Center of Ohio

,

Aug 15, 2017
Practice Areas
Education
J.D., Case Western Reserve University, 1966
B.S. in B.A., Bucknell University, 1963