Overview
Kevin is a shareholder in Reminger Co., LPA's Columbus office. He joined Reminger after spending time as an Assistant Attorney General in the Workers' Compensation Section. He is a member of Reminger's Workers' Compensation Practice Group, focusing on defending Ohio employers.
In his practice, Kevin has represented employers at hearings before both the Industrial Commission of Ohio and the Bureau of Workers' Compensation. He has tried both jury and bench trials in the Courts of Common Pleas. Kevin has experience before the Courts of Appeals and the Supreme Court of Ohio. His representation of Ohio employers (both state-funded and self-insured) has included general and complex claims and VSSR applications. He also has experience representing employers and third party administrators involved in complex premium and group rating matters before the Ohio BWC Adjudicating Committee.
Kevin volunteers his time coaching youth sports teams. Kevin is also a board member of a local charity benefitting members of the Central Ohio Workers' Compensation community.
Honors & Recognitions
Listed in Best Lawyers in America for Workers' Compensation Law-Employers, since 2014

2015 Top Lawyers Central Ohio, Columbus CEO Magazine

Recognized 11 times as a Rising Star by Ohio Super Lawyers Magazine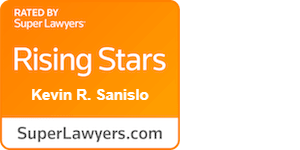 Community & Professional
Ohio State Bar Association
Columbus Bar Association
Central Ohio Self Insured Association
Results
For a more complete list of trial results, please contact attorney.
Franklin County Court of Common Pleas

Obtained unanimous defense verdict in favor of freight carrier client in workers' compensation claim involving an alleged shoulder injury.

Apr 22, 2022

,

Dismissal Affirmed

2nd Dist. Ct. of Appeals

Affirming the Industrial Commission of Ohio's denial of a worker's compensation claim. We filed a Motion to Dismiss arguing that the claim was not a "right to participate" issue, but rather an "extent of disability" issue such that it was not appealable to the Court of Common Pleas. The trial court agreed and granted our Motion. On appeal, the 2nd District Court of Appeals upheld the decision of the trial court.

Columbus

Represented Plaintiff in pursuit of a VSSR award.

Oct 29, 2019

,

Favorable Judgment

Ohio Industrial Commission

Represented Plaintiff in pursuit of a VSSR award for an occupational accident caused by faulty equipment.

Franklin

Defense of group sponsor of Ohio state-funded employers from Bureau's application of a higher premium ratio.

Feb 29, 2016

,

Favorable Outcome

10th Appellate Dist

Greg Youtsey v. Amanda Bent Bolt Co.

Prosecution of VSSR claim.

Allen

Workers' comp. defense on allowance of multiple conditions

Franklin

Trial of workers' comp. appeal

Industrial Commission of OH (Franklin)

Prosecution of specific safety violations claim against employer

Clark

Workers' Comp allowance of appeal defense for ACL tear of left knee

Ohio Supreme Court

State ex rel. Sears Roebuck & Co. v. Industrial Commission

Appellant appeals Industrial Commissions grant of claimants request for payment of medical bills without evidence of relation to injury.

Delaware

Trial defense of workers' comp claim for post-traumatic stress disorder
News
News
Press Release

,

Aug 20, 2020

Medical Releases and Claim Suspensions in State Fund Workers' Comp. Claims

CompManagement/Sedgwick CMS

,

Jan 28, 2020

Press Release

,

Nov 27, 2019

Press Release

,

Aug 15, 2019

Press Release

,

Dec 5, 2018

Press Release

,

Aug 15, 2018

Press Release

,

Dec 6, 2017

Press Release

,

Aug 15, 2017

Press Release

,

Dec 2, 2016

Press Release

,

Aug 15, 2016

Press Release

,

Dec 2, 2015

Press Release

,

Aug 17, 2015

Press Release

,

Dec 3, 2014

Press Release

,

Aug 18, 2014

Press Release

,

Dec 17, 2012

Press Release

,

Nov 21, 2012

Press Release

,

Dec 16, 2011
Speaking Engagements
Workers' Compensation Case Law Updates 2019

Columbus, OH

,

Oct 16, 2019

Voir Dire and Asking the "Right" Questions in Jury Selection

Columbus, OH

,

Nov 2, 2018

How to Defend Against Substantial Aggravation Cases and Concussion/Post-Concussion Cases

Workers' Compensation Claims in the Assisted Living Employment Environment

Assisted Living Concepts Inc. dba Enlivant, Oxford, OH

,

Mar 9, 2016

Post-Concussion Syndrome in Workers' Compensation 

Comp Management Inc., Columbus, OH

,

Mar 8, 2016

Post-Concussion syndrome in Workers' Compensation 

Sedgwick CMS, Dublin, OH

,

Feb 29, 2016

Substantial Aggravation of Post-Concussion Syndrome

Sedgwick CMS In-House Workshop, Hilliard, OH

,

Feb 15, 2016

Workers' Compensation 2015 Case Law Update

Columbus Bar Association CLE, Columbus, OH

,

Dec 16, 2015

Subrogation for Self-Insuring Employers in Workers' Compensation

Columbus Bar Association CLE, Columbus, OH

,

Sep 23, 2015

Workers' Compensation Case Law Update 2014

Sterling Education CLE Seminar, Columbus OH

,

Dec 15, 2014

Updates in Ohio Workers' Comp Case Law

Updates in Ohio Workers' Comp Case Law - Columbus, OH

,

Apr 12, 2013

Independent Medical Examinations and Workers' Compensation 

Columbus, OH

,

Apr 10, 2013

Ohio Workers Comp Employer Pitfalls and Protections

Sterling Education CLE Seminar - Columbus, OH

,

Jul 24, 2012

Permanent Total Disability issues in Workers' Comp Claims

CareWorks Consultants Claim Department - Columbus, OH

,

Oct 13, 2011

Workers Compensation 2010 Update - Lorman Education Services

Columbus, OH

,

Oct 29, 2010

Independent Medical Examinations and Workers' Compensation - Ohio Bureau of Workers Comp Safety Congress - Columbus, OH

The Judicial Process of a Workers' Compensation Claim

Pitfalls and Protections for Employers Under Worker's Compensation

Ohio State Bar Association Advanced Worker's Compensation Seminar

,

May 7, 2008
Insights
Publications
Workers' Compensation Client Eblast

,

Mar 12, 2020

Workers' Compensation Practice Group Client E-Blast

,

Feb 1, 2018

E-News Brief

,

Feb 29, 2012

Published Case

,

Dec 20, 2011
Practice Areas
Education
J.D., Capital University, 2005
B.A., Miami University, 2002
Admissions
State of Ohio, 2005
United States District Court, Southern District of Ohio, 2007