Overview
Christine focuses her practice on medical malpractice cases including the defense of physicians, hospitals, pharmacists and other health care professionals. She has tried numerous complex cases over the years and finds herself at home in the courtroom.
Christine is also a frequent speaker to professionals on litigation-related topics. She has been honored by her peers as a leading attorney by "Best Lawyers in America" for Medical Malpractice-Defendants, and by Ohio Super Lawyers Magazine as a Super Lawyer.
Honors & Recognitions
2017 YWCA of Greater Cleveland "Woman of Professional Excellence"

Listed in the Best Lawyers in America for Medical Malpractice Law-Defendants, since 2011

Recognized as a Super Lawyer by Ohio Super Lawyers Magazine, including special recognition as Top 25 Women Cleveland and Top 50 Women Ohio


Community & Professional
YWCA of Greater Cleveland Board of Directors
Ohio Women's Bar Association
-Chair, Judicial Selection Committee
Cleveland Metropolitan Bar Association
-Executive Committee Member of Judicial Candidates Rating Coalition, "Judge 4 Yourself"
-Fellow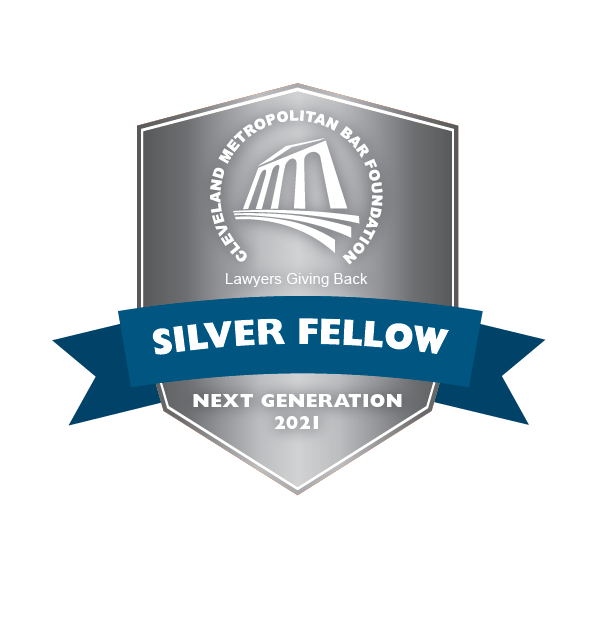 Ohio State Bar Association
American Board of Trial Advocates
Results
For a more complete list of trial results, please contact attorney.
Oct 21, 2022

,

Defense Verdict

Cuyahoga County Court of Common Pleas

Defense of wrongful death medical negligence claim involving pulmonary embolism.

Sep 23, 2022

,

Defense Verdict

Cuyahoga County

Defense of orthopedic surgical malpractice claim.

Jul 7, 2022

,

Defense Verdict

Lake County Court, Ohio

Defense of medical negligence during bunionectomy.

Jun 11, 2022

,

Defense Verdict

Wayne

Defense of wrongful death following a fall in the hospital.

Feb 16, 2022

,

Dismissal Affirmed

6th Circuit Court of Appeals

Affirming trial court's dismissal of medical malpractice action brought against multiple hospitals and physicians.

Mar 19, 2021

,

Defense Verdict

Lake County Court of Common Pleas 

Represented urologists in a case involving complications with a penile implant surgery.

Jul 26, 2019

,

Defense Verdict

Lake County

Defense of wrongful death medical malpractice for failure to timely to diagnose necrotizing pancreatitis.

Dec 14, 2018

,

Defense Verdict

Cuyahoga

Defense of wrongful death medical malpractice claim

Sep 14, 2017

,

Judgment Affirmed

8th Appellate Dist

Beard v. St. Vincent Charity Hospital

Plaintiff appealed defense verdict in medical negligence claim

Jan 20, 2017

,

Defense Verdict

Cuyahoga

Defense of workers' compensation claim

Nov 18, 2016

,

Defense Verdict

Cuyahoga

Defense of medical malpractice following complications with bariatric surgery

Oct 22, 2015

,

Defense Verdict

Stark

Defense of obstetrical medical malpractice claim involving stillborn child

Jun 16, 2015

,

Denied, Court of Appeals Judgment affirmed

Ohio Supreme Court

State of Ohio ex. rel. Sherwood Lacroix v. Industrial Commission of Ohio and GMRI, Inc.

Plaintiff appealed adverse court of appeals decision re permanent total disability requests writ of mandamus to require Industrial Commission to issue order in his favor.

Sep 16, 2014

,

Directed Verdict

Cuyahoga
News
News
Super Lawyers Magazine

,

Dec 30, 2021

Press Release

,

Dec 8, 2020

Press Release

,

Aug 20, 2020

Press Release

,

Nov 27, 2019

Press Release

,

Aug 15, 2019

Press Release

,

Dec 5, 2018

Press Release

,

Aug 15, 2018

Press Release

,

Dec 6, 2017

Press Release

,

Aug 15, 2017

Press Release

,

Jun 2, 2017

Press Release

,

Dec 2, 2016

Press Release

,

Aug 15, 2016

Press Release

,

Dec 2, 2015

Press Release

,

Aug 17, 2015

Press Release

,

Aug 18, 2014

Press Release

,

May 11, 2014

Press Release

,

Aug 24, 2012

Press Release

,

Aug 31, 2011
Speaking Engagements
Preparing for Voir Dire

National Business Institute CLE Seminar, Cleveland, OH

,

Nov 20, 2014

OSIA Conference-Sponsor

Daubert Challenges and the Admissibility of Expert Testimony

American Board of Trial Advocates Master in Trial Seminar - Columbus, OH

,

Sep 20, 2013

Social Media Exposures in the Workplace

Signature Health, Inc. In-House Seminar - Willoughby, OH

,

Mar 20, 2012

Presenting Expert Witness Testimony in Court

Federal Bar Association - Cleveland, OH

,

Aug 24, 2011

Capacity and Competency in Elder Law - Cleveland Marshall Law Alumnae Association

Cleveland, OH

,

Feb 26, 2011

Will Contests - Gilbride Insurance Consultants CLE Seminar

Independence, OH

,

Nov 11, 2010

Opening Statements In Trial - 2010 Trial Advocacy Institute - Cleveland Metropolitan Bar Assn & National Institute Of Trial Advocacy

Cleveland, OH

,

Oct 1, 2010

"Adult Adoption and Beneficiary Status, the Current State of Ohio Law"- 2010- American College of Trust and Estate Counsel.

Cleveland,OH

,

Apr 24, 2010

Case Western Reserve University

,

Feb 3, 2010

Twittering, Friending, Linking and Blogging: the Legal Implications

Resolving Estate, Will and Trust Contests

Probate Litigation Issues, Cleveland Marshall Law Alumni Association CLE

Cleveland, Ohio

,

Feb 23, 2008

The Physician's Response to DNR Orders, Holzer Medical Center

Columbus, OH

,

Oct 12, 2007

Proving Damages, Ohio State Bar Association CLE Seminar

Cleveland, Ohio

,

Oct 11, 2007
Insights
Publications
Cleveland Metropolitan Bar Association Bar Journal Vol. 5, No. 8 – March 2013

,

Mar 18, 2013

Female Perspective in a Woman Friendly Firm 

The Gavel Cleveland State University College of Law - Winter 2013 Edition

,

Mar 8, 2013

Implications For Employers on EEOC's Final GINA Regulations

Employment Practices Group E-Newsletter - Summer 2011

,

Jul 1, 2011
Practice Areas
Education
J.D., Cleveland-Marshall College of Law, cum laude, 1993
Managing Editor, Cleveland-Marshall Law Review, 1993
B.A., Loyola University of New Orleans, cum laude, 1989