Main Contacts
Chair

Cleveland

Cleveland

Cleveland

Cleveland
Practice Group Attorneys
All Practice Group Attorneys
Probate Administration, Trust Administration and Guardianships
PDF
Overview
Results
News & Media Coverage
Presentations & Publications
Expand All
The Probate Administration, Trust Administration and Guardianships Group maintains a successful and respected practice in the area of estate administration, trust administration, and guardianships, including but not limited to, appointments, administration, and litigation involving contested matters in the Probate Courts throughout the State of Ohio.
Our experience includes the handling of complex trust and/or estate administration to minor estates including release from administration. Our approach also includes minimizing estate taxes associated with a life time and/or testamentary transfers of wealth.
With respect to guardianships, we represent applicants to serve as guardians, prospective wards in situations where guardianship is questionable, and family members who have an interest in the guardianship. Further, the administration of the guardianship estate, including assistance with investments and the payment of bills and living expenses for the ward, are handled in a professional manner. We find that family counseling and life/death assistance is typically part of the experience we provide throughout the guardianship.
The lawyers in the estate administration and guardianship group are frequent lecturers and participants at professional seminars given by National, State, and Local Bar Associations in Ohio and elsewhere in the Midwest. We are able to offer our services based upon many different fee arrangements as well as the traditional hourly rate fee structure.
We pride ourselves in providing efficient representation to our clients. Further, we value open communication whether by phone, email, facsimile, or otherwise in order for the client to have constant knowledge of the status of their file at any given time. At times, for the convenience of our clients, we are generally willing to meet at their home in the evening or a weekend.
Recognitions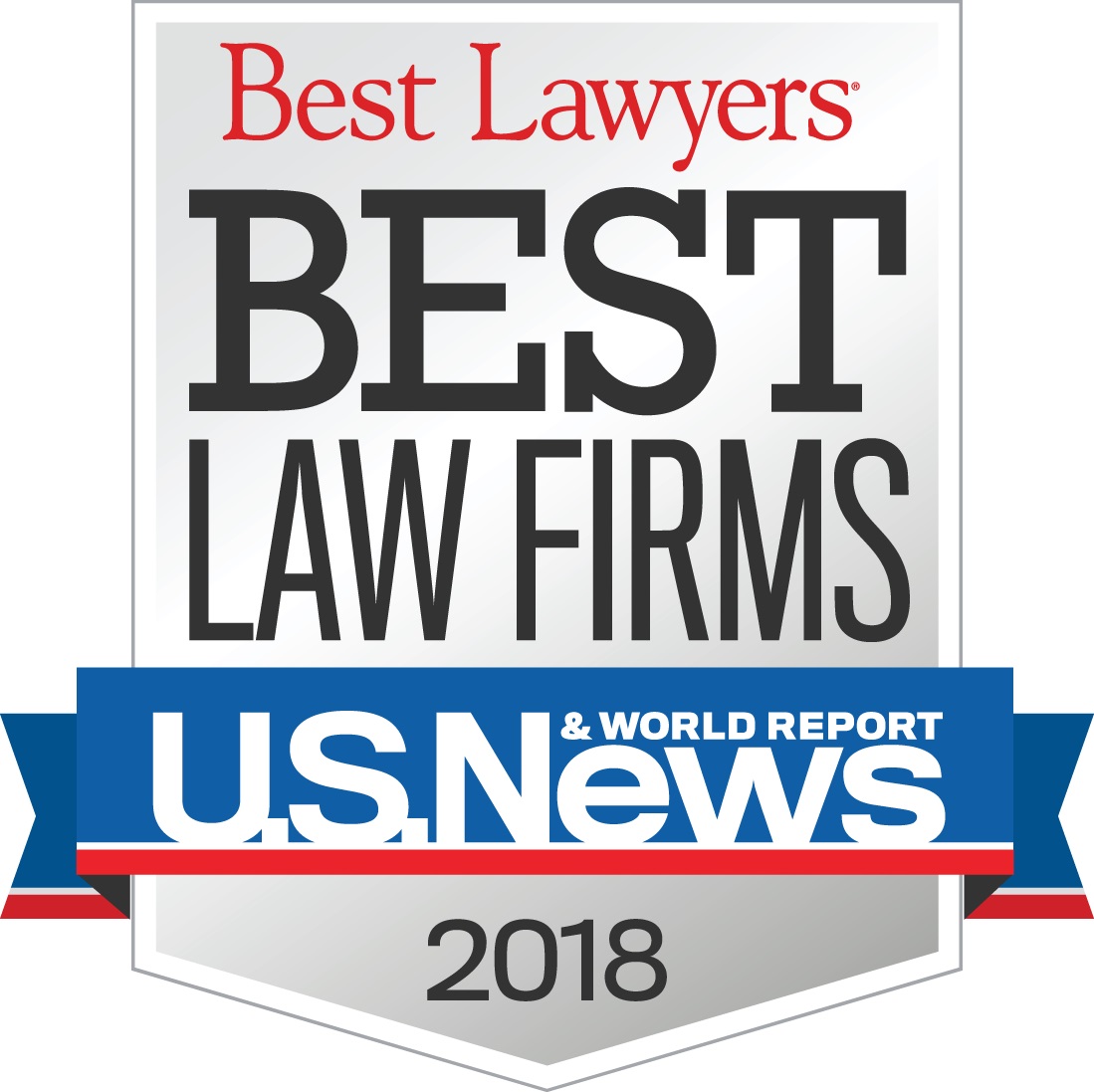 Reminger is proud to announce that U.S. News & World Report and Best Lawyers® awarded the firm with a number of national and regional rankings. In addition, our Trusts & Estates Law Practice Group was ranked as Metropolitan Cleveland Tier 2 for 2018.
Representative Matters
In Re: Estate of Baltic

October 21, 2010

,

Judgment Affirmed For Appellee

8th Appellate Dist

Plaintiff appealed trial court's grant of summary judgment to charitable organization in a probate administration case

Rosalind Franklin v. Emily Franklin, et al.

September 9, 2010

,

Judgment Affirmed

8th Appellate Dist

Plaintiff appealed trial court judgment refusing her application for trusteeship and removal of present trustees
News
Brian C. Lee, Allison M. McMeechan, Clifford C. Masch, and Julian T. Emerson Assume Management Roles for Select Practice Areas

Press Release

,

May 25, 2018

Press Release

,

December 5, 2017

Press Release

,

November 1, 2017

Press Release

,

August 23, 2017

Attorney Adriann S. McGee Relocates to 200 Civic Center Drive Office

Press Release

,

December 1, 2016

Press Release

,

November 1, 2016

Respecting His Elders

Attorney at Law Magazine-Cleveland, Vol. 2, No. 9

,

September 30, 2016

Press Release

,

November 2, 2015

Many Clevelanders have quietly helped Amanda Berry and Gina DeJesus and a few are now like family: Mark Naymik

The Plain Dealer

,

April 28, 2015

Press Release

,

March 31, 2015

Press Release

,

March 6, 2015

Press Release

,

October 9, 2014

Older, vulnerable and swindled by those they loved

Dallas Morning News

,

September 26, 2014

New York Times

,

September 6, 2014

Griswold Home Care Blog

,

June 30, 2014

Press Release

,

June 17, 2014

WCPN 90.3 FM

,

September 24, 2013

Press Release

,

April 25, 2013

 WCPN 90.3 FM

,

January 13, 2013

Press Release

,

November 1, 2012

Press Release

,

October 10, 2012

Press Release

,

June 11, 2012

WCPN 90.3 FM

,

June 6, 2012

Press Release

,

November 1, 2011

Press Release

,

October 7, 2011
Presentations
Elder Law, Guardianships and Probate Administration

Painesville, OH

,

September 13, 2018

Live Teleconference

,

May 22, 2018

1.0 CLE Hour/1.0 Professional Conduct Hour

Webinar

,

December 13, 2017

Trusts 101

Lima, OH

,

December 1, 2017

The Probate Process/How to Prepare an Inventory as Part of the Estate Administration Process

Perrysburg, OH

,

November 3, 2017

Serving as a Guardian of an Individual and His/Her Estate

Columbus, OH

,

September 14, 2017

Overview of Estate and Guardianship Administration, Probate Litigation, Powers of Attorney

Painesville, OH

,

September 14, 2017

Ethical Challenges in Estate Administration

Cleveland, OH

,

May 17, 2017

Estate Planning, Guardianships and Post Mortem Estate Challenges When Client Is Declining in Mental Capacity

Cleveland, OH

,

April 22, 2017

Pitfalls in Estate Administration

Institute of Paralegal Education

Cincinnati, OH

,

November 17, 2016

Fiduciary Estate and Trust Closings in Ohio

Louisville, KY

,

October 26, 2016

Wright State University Foundation Building, Dayton, OH

,

October 20, 2016

Amendments to Rules of Superintendence and Impact on Attorneys Representing Guardians or Serving as Guardian

Cleveland, OH

,

July 13, 2016

Corporate College East, 4400 Richmond Road, Warrensville Heights, OH

,

June 10, 2016

Current Developments and Land Sale Actions, Superintendents Rule 66, and Rights of the Ward in Guardianships.

Lake County Probate Court, Painesville, OH

,

June 7, 2016

Advanced Estate and Trust Administration

National Business Institute CLE, Cleveland, OH

,

March 10, 2016

Fundamentals of Adult Guardianships and Guardianship Rule 66

Supreme Court of Ohio Judicial College, Columbus, OH

,

October 30, 2015

Fort Lauderdale, FL

,

October 23, 2015

The New Manual on Adult Guardianships – Supreme Court Rule 66

Lake County Council on Aging, Painesville, OH

,

August 28, 2015

Advanced Directives in Probate Practice

Ohio Probate Court Associations of Ohio Webinar

,

November 19, 2014

Beachwood Community Center-25325 Fairmount Blvd., Beachwood, Ohio 44122

,

June 27, 2014

Unraveling the Evidence-The Forensic Side of Elder Abuse

Corporate College East

,

June 13, 2014

Handling Estate Inventory and Creditor's Claims

Ohio State Bar Association CLE, Columbus, OH

,

June 5, 2014

Nuts & Bolts of Guardianship from the Practitioner's Standpoint

Lake County Bar Association Probate Court CLE Seminar, Painesville, OH

,

May 22, 2014

Probate Process from Start to Finish

National Business Institute - Cleveland, OH

,

October 24, 2013

Civil Actions – Land Sales and Concealment of Assets for in Guardianships

Ohio State Bar Association Guardianship Seminar - Cleveland, OH

,

September 19, 2013

Durable Powers of Attorney for Healthcare, Living Wills and Physician Liability Acting Upon Advanced Directives

2013 Medical/Legal Summit of Northeast Ohio - Cleveland, OH

,

April 13, 2013

Guardianship Administration

Probate Procedure and Litigation CLE Seminar - Cleveland, OH

,

June 27, 2012

Case Law Update - Probate and Trust

Lake County Bar Assn. CLE Seminar - Painesville, OH

,

February 20, 2012

Guardianships and Ethics in Representing an Elderly Client

Elder Law Seminar – Sterling Educational Services - Cleveland, OH

,

November 2, 2011

Mechanisms by which Estate Plans are Successfully Contested

Estate Planning & Probate Law Section, CMBA - Cleveland, OH

,

June 21, 2011

Surcharge Proceedings in Probate Court

Association of Magistrates Spring Conference - Cleveland, OH

,

May 4, 2011

Capacity and Competency in Elder Law - Cleveland Marshall Law Alumnae Association

Cleveland, OH

,

February 26, 2011

You and Your Client: First Line of Defense to Prevent Elder Exploitation and Methods to Bulletproof Your Estate Plan

Cleveland Metropolitan Bar Association Estate Planning and Trust Seminar - Cleveland, OH

,

February 16, 2011
Publications
Estate & Trust Dispute Blog

,

January 6, 2017

Ohio State Bar Association "Law You Can Use"

,

December 12, 2016

Probate Law Journal of Ohio, March/April 2015

,

April 1, 2015

Charitable organization is entitled to bequest before apportionment of estate taxes

Published case:In re: Estate of Baltic 191 Ohio App. 3rd 354,2010-Ohio-5141

,

May 23, 2011
Blog Posts
Estate and Trust Dispute Center of Ohio

,

April 18, 2018

Estate and Trust Dispute Center of Ohio

,

April 13, 2018

Estate and Trust Dispute Center of Ohio

,

November 1, 2017

Estate and Trust Dispute Center of Ohio

,

August 15, 2017

Estate and Trust Dispute Center of Ohio

,

January 6, 2017