Practice Areas
Education
J.D., Cleveland Marshall College of Law, 2004
-Executive Editor of the Journal of Law and Health
B.A., University of Dayton, 1999
Bar Admissions
State of Ohio, 2004
Accredited Attorney, U.S. Department of Veterans Affairs
Profile
News & Media Coverage
Presentations & Publications
Expand All
I am honored to work with families planning for the needs of their elder and disabled loved ones. I understand the sensitivity of these matters and am dedicated to providing high quality legal representation with empathy and efficiency.
For the last 11 years, Allison has focused her practice on elder and special needs law, including estate and long term care planning, estate and trust administration, probate and guardianships. She serves as the Chair of Reminger's Elder Law and Special Needs Planning practice group.
Allison has published articles and has spoken in the areas of probate, estate planning, government benefits, and special needs trusts. Her audiences include individuals, bar associations, non-profit organizations, and other professional organizations.
Allison is an Accredited Attorney with the U.S. Department of Veterans Affairs. She is a member of the National Academy of Elder Law Attorneys National and Ohio Chapters, the Ohio State Bar Association's Estate, Trust & Probate Law Section, and Elder & Special Needs Law Committee, and the Cleveland Metropolitan Bar Association's Estate Planning, Probate & Trust Law Section. Allison is also a member of the Board of the Consortium Against Adult Abuse (C3A), the former chair of the C3A's Education Committee, Hospice of the Western Reserve's Advisory Committee, the Board of Directors of the Cleveland-Akron Chapter of the Society of Financial Service Professionals, the Board of Directors of Milestones Autism Resources, and the Board of Directors of Ohio Living Breckenridge Village.
Allison received her B.A. degree with a major in Criminal Justice Studies from the University of Dayton in 1999 and her J.D. degree from Cleveland Marshall College of Law in 2004. Allison was Executive Editor of Cleveland Marshall's Journal of Law and Health and her "Note, Do Not Resuscitate Decision Making: Ohio's Do Not Resuscitate Law Should be Amended to Include a Mature Minor's Right to Initiate a DNR Order", was published in 2005, Volume 17, Issue 2 of the Journal.
Honors & Recognitions
Selected to the Crain's Cleveland Business 2016 "Forty Under Forty" Class
Recognized as a Rising Star by Ohio Super Lawyers Magazine
Professional Memberships & Community Affiliations
National Academy of Elder Law Attorney
-National and Ohio Chapters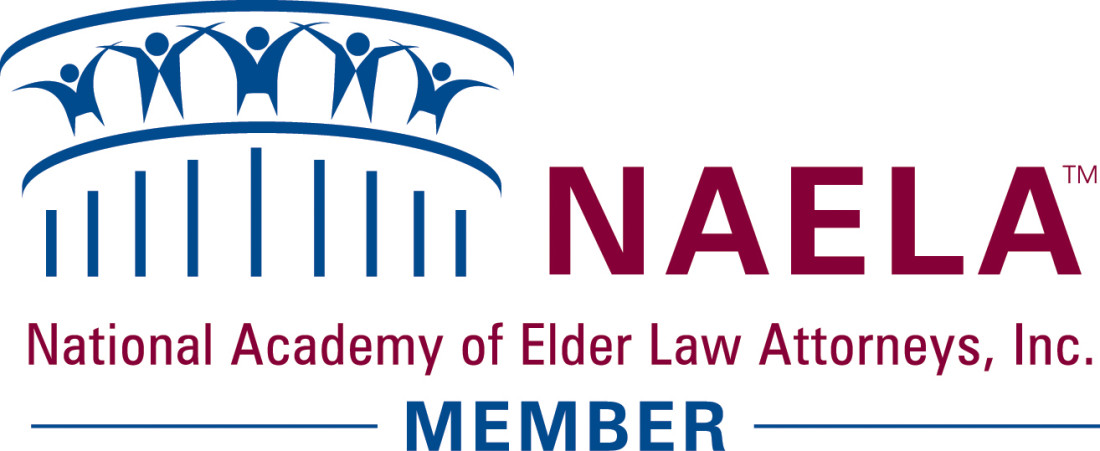 Ohio State Bar Association
-Estate, Trust & Probate Law Section and Elder & Special Needs Law Committee
Cleveland Metropolitan Bar Association
-Member, Estate Planning, Probate & Trust Law Section
Society of Financial Service Professionals
-Board of Directors
Milestones Autism Resources
-Board of Directors
Consortium Against Adult Abuse
-Board Member and Former Chair of Education Committee
Hospice of the Western Reserve
-Advisory Committee Member
Ohio Living Breckenridge Village
-Board of Directors
News
Press Release

,

August 23, 2017

Cleveland Jewish News

,

March 16, 2017

Press Release

,

January 3, 2017

Press Release

,

December 2, 2016

Crain's Cleveland Business

,

November 21, 2016

Press Release

,

November 9, 2016

Press Release

,

July 11, 2016

Keep an Eye on Upcoming Legislative Changes

Crain's Cleveland Business

,

March 28, 2016

Press Release

,

September 23, 2015

Press Release

,

August 27, 2015

Press Release

,

August 17, 2015

Franklin C. Malemud and Allison M. McMeechan Named Co-Chairs

Press Release

,

March 30, 2015

Press Release

,

March 6, 2015
Presentations
Legal and Financial Issues – Planning for the Future

Alzheimer's Association Kinship Support Group - Fairhill Partners

,

Cleveland, OH

,

November 7, 2017

Medicare, Medicaid and VA Benefits

Toledo-Sandusky Chapter of the Society of Financial Service Professionals

,

Toledo, OH

,

October 26, 2017

Medicaid and VA Benefits: What Every Estate Planner Needs to Know

CMBA Estate Planning, Trust and Probate Law Section CLE

,

Cleveland, OH

,

October 17, 2017

The Probate Process Explained, and Distinguishing Between Probate and Non-Probate Assets

National Business Institute

,

Akron, OH

,

September 25, 2017

Trusts: The Ultimate Guide

Medicaid Planning Trusts and Special Needs Trusts

National Business Institute

,

Cleveland, OH

,

August 30, 2017

Assisting Clients with Special Needs: A Look at Stable Accounts

Ohio Bar Association – All Ohio Legal Forum

,

Cleveland, OH

,

August 24, 2017

The Ins and Outs of Veterans Benefits

Concordia at Sumner

,

Copley, OH

,

July 23, 2017

Estate Planning and Guardianship Administration

Right At Home Franchise Owners

,

Cleveland, OH

,

June 22, 2017

Planning for Individuals With Disabilities with Their Families:  Special Needs Trusts and STABLE Accounts

15th Annual Milestones Autism Spectrum Disorder Conference

,

Cleveland, OH

,

June 15, 2017

Diminished Capacity: Warning Signs, Risk Factors, and What to Do Next

Jewish Federation of Cleveland's 45th Charitable Tax Seminar

,

Cleveland, OH

,

June 14, 2017

Legal and Financial Planning for Alzheimer's Disease

Alzheimer's Association & O'Neill Healthcare

,

Bay Village, OH

,

May 18, 2017

Beyond the Basics: Estate and Long-Term Care Planning

The Renaissance Assisted Living

,

Richfield, OH

,

May 11, 2017

Estate Planning: Starting with the Basics

Dollar Bank and Johnnycake Financial Services

,

Eastlake, OH

,

March 23, 2017

Estate Planning for All Generations

The Lantern of Chagrin Valley

,

Chagrin Falls, OH

,

March 16, 2017

Estate Planning for the Disabled and Ethical Considerations

National Business Institute: Trusts 101 Seminar

,

Akron, OH

,

December 16, 2016

Special Needs Trusts in Settlements

Cleveland Academy of Trial Attorneys

,

Cleveland, OH

,

December 14, 2016

Are your Power of Attorney Forms Out of Date?

Geauga County Bar Association's Probate and Estate Planning CLE

,

Geauga County, OH

,

October 7, 2016

Medicaid Update

Cleveland/Akron Chapter of Financial Service Professionals

,

Independence, OH

,

September 21, 2016

Medicaid Update in Ohio, ABLE Accounts, and VA Benefits

Berson-Sokol Insurance Agency

,

Independence, OH

,

June 29, 2016

Medicaid Regulation Update, ABLE Accounts and VA Benefits

Berson-Sokol Insurance Agency Financial Planners Seminar, Beachwood, OH

,

June 15, 2016

Planning Methods to Control Medical Treatment

National Business Institute CLE, Cleveland, OH

,

April 26, 2016

"Planning Methods to Control Medical Treatment"

National Business Institute CLE re Drafting Effective Wills and Trusts Seminar, Cleveland, OH

,

April 18, 2016

Special Needs, Disability and Long Term Care Planning

Toledo, OH

,

February 18, 2016

Special Needs Disability and Long Term Care Planning

Toledo/Sandusky Chapter of Financial Service Professionals, Toledo, OH

,

February 18, 2016

Estate Planning, Powers of Attorney and Planning for Long Term Care

Charles Schwab Private Client Group, Westlake, OH

,

October 15, 2015

Hot Topics for Women Panel Discussion

McGregor

,

Executive Caterers at Landerhaven-6111 Landerhaven Drive - Mayfield Hts., OH

,

September 19, 2015

Celebrating Women…Health, Wealth, Wellness

The McGregor Foundation, Cleveland, OH

,

September 19, 2015

Celebrating Women…Health, Wealth, Wellness

The McGregor Foundation, Cleveland, OH

,

September 19, 2015

Hot Topics in Elder and Special Needs Law

Charles Schwab Advisors, Westlake, OH

,

August 18, 2015

Special Needs Trusts

National Business Institute CLE, Cleveland, OH

,

June 24, 2015

Ask our Experts: The White House Conference on Aging Forum

Cleveland, OH

,

June 4, 2015

Estate Planning for the Healthcare Professional

Northeast Ohio Case Management Network Annual Conference, Cleveland, OH

,

April 23, 2015

The Ins and Outs of Veterans Benefits

McGregor Facility, Cleveland, OH

,

March 26, 2015

Estate Planning for Families with Special Needs Children

Café O'Plays Special Needs Family Night, Stow, OH

,

March 22, 2015

Estate Planning – Starting with the Basics

Women's Networking Event – Johnnycake Financial Services, Mentor, OH

,

March 12, 2015
Publications
Cleveland Metropolitan Bar Journal

,

December 2016

Cleveland Jewish News

,

December 16, 2016

Crain's Cleveland Business Estate Planning Special Section

,

November 8, 2016

Achieving a Better Life Experience Act of 2014

Cleveland Metropolitan Bar Assn. Journal, December 2015

,

December 1, 2015